paid for
advertisements


Chopin Edition 17CDs
now available separately
£11 post-free anywhere

---
TROUBADISC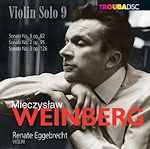 100th birthday of Mieczyslaw Weinberg on December 8, 2019.
Renate Eggbrecht has recorded all 3 violin Sonatas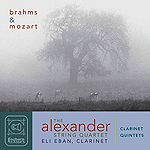 Mozart Brahms
Clarinet Quintets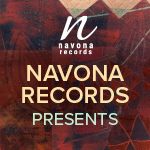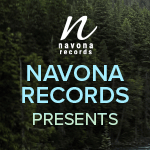 New Releases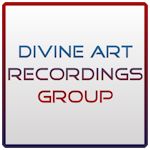 Click to see New Releases
Get 10% off using code musicweb10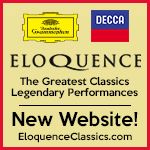 Special offer 50% off
15CDs £83 incl. postage


Follow us on Twitter
Editorial Board
MusicWeb International
Founding Editor
Rob Barnett
Editor in Chief
John Quinn
Seen & Heard
Editor Emeritus
Bill Kenny
MusicWeb Webmaster
David Barker
Postmaster
Jonathan Woolf
MusicWeb Founder
Len Mullenger
---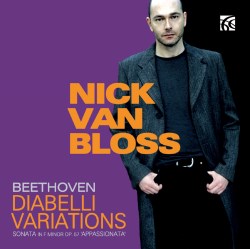 Support us financially by purchasing
this through MusicWeb
for £12 postage paid world-wide.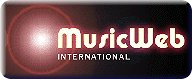 Ludwig van BEETHOVEN (1770-1827)
Variations on a Waltz by Diabelli Op. 120 (1819/1823) [55:48]
Piano Sonata No. 23 in F minor Op. 57 'Appassionata' (1803) [23:45]
Nick van Bloss (piano)
rec. 2013/14, Wyastone Leys, Monmouth, UK.
NIMBUS NI6276 [79:33]

The first thing which impresses you about this recording is the quality of the piano sound. Captured in the Wyastone Leys concert hall, a notably fine acoustic for chamber music and solo piano in particular, the sonics are welcoming and the instrument sounds rich and colourful, with a deep bass and plenty of upper-harmonic sparkle. Beethoven's Diabelli Variations has been recorded countless times, and like all sets of variations can bore on and on if not performed with alertness to the widely varying character of each section. Vladimir Ashkenazy's Decca recording (see review) has been a past favourite of mine, and Nimbus competes with itself in another fine recent recording with Vladimir Feltsman on NI6257 (see review), neither of which is a bore.

The booklet notes for this release take the form of an interview between Nick van Bloss and Stephen Pettitt. This offers plenty of insight into both the music and the pianist's approach to Beethoven's catch-all compendium of homages to different composers and to himself at different stages of his compositional development. Van Bloss by no means wastes time, but at just under 56 minutes nor does he rush through everything. He is prepared to allow something like the Grave e maestoso of Variation 14 to grow with organic sonority. While overall timing is similar at just over 55 minutes this is indicative of some of the contrasts between van Bloss and Feltsman, the former taking over a minute more than the latter in this case. These are moments which touch on the spiritual journeys on which we are taken in the late sonatas, though while this is acknowledged these performances are not attempting to wring too much more out of the notes than is present in the score. There is more that is diverting and entertaining in this work than deeply moving, and van Bloss is good at keeping us aware of Beethoven's playfulness and willingness to pass on his surprising little wrinkles while at work at the keyboard. The exploratory Andante which is Variation 20 is a good example of this, with funny notes picked out, listened to, and kept anyway. Feltsman is less ruminative here, performing rather than 'performing along with' Beethoven – by no means poorly, but I love van Bloss's way of walking in the scruffy shoes of the composer rather than transposing him direct to the concert hall. Contrasts between the hilarious parody of Mozart in Variation 22 and real pianistic beauty in the Fughetta of Variation 24 are further examples of the delights to be found in this performance. All things considered, this has to be seen as a standard by which other recordings can be judged.

Determined to add "something that didn't feel like a filler", we are given Beethoven's Sonata in F minor, Op. 56 'Appassionata'. This was chosen as tonally complementary to the variations, and while "not a sonata of tremendous Angst-ridden passions… it's a great work, hugely powerful and original." In terms of performance Nick van Bloss emphasises an attitude of "let's just follow the score and see where that leads us." This reminds me of Andrįs Schiff's ECM recording (see review), in the booklet for which he reminds us that "what's so willingly called 'tradition' is often pure sloppiness. Because what's new and fresh… is always there in the musical text if we read it properly." Schiff is however a little more inclined to "look at every flower in the garden" than Bloss, not lingering overly but taking a good half minute more to sniff the blooms than van Bloss in the first movement. You don't have the feeling that van Bloss is glossing over expressive points too much however, and Beethoven's dramas and lyrical expressiveness are all conveyed convincingly and with plenty of the time and space the music demands. The second movement Andante con moto is quite a bit more con moto than Schiff however, who seeks more "intimate lyricism, as well as a sense of yearning." One senses van Bloss connecting this movement more to the Diabelli Variations than is perhaps ideal, though this is something to which I can become accustomed. The more sturdy opening and sequential feel allows for less of an ecstatic rise towards the changes of mood further along, but the architecture of the movement has an admirable clarity and a good sense of connection to the final Allegro ma non troppo. This is equal in pace and control to his ECM competitor though there is more melodrama with Schiff, the curtains fluttering nervously when they are not being blown about by stormy winds. Van Bloss is by no means urbane and he whips up a real pianistic whirlwind by the end, but in general his is more of a bumpy carriage ride than an intense psychodrama.

Superbly recorded and performed, generous is timing and content, this is one of the most recommendable Diabelli Variations currently available. The 'Apassionata' is much more than just a bonus, though less of a USP.

Dominy Clements




---
| | |
| --- | --- |
| | |
Donate and keep us afloat
Recordings of the Month
October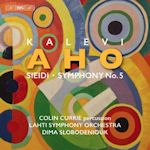 Aho Symphony 5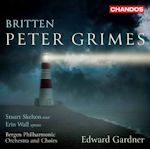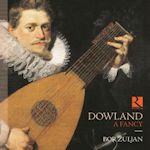 Dowland - A Fancy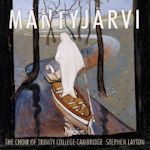 MÄNTYJÄRVI - Choral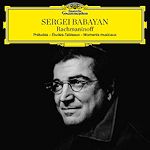 Rachmaninov_ Babayan
September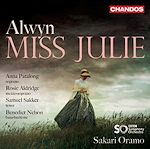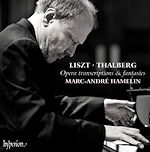 Opera transcriptions & fantasias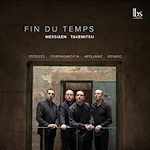 TAKEMITSU MESSIAEN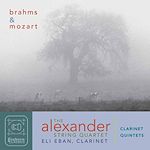 Mozart Brahms
Clarinet Quintets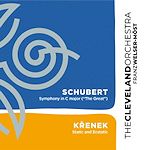 Schubert Symphony 9
August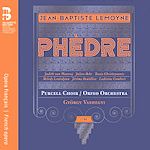 Jean-Baptiste LEMOYNE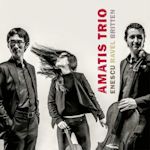 Enescu Ravel Britten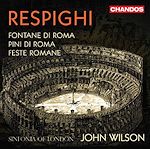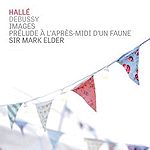 Debussy Images etc.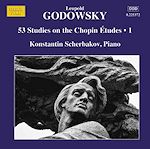 53 Studies on Chopin Études 1
Konstantin Scherbakov (piano)