paid for
advertisements

<!- Forgotten to FEb 2023-->
FOGHORN Classics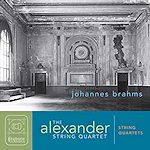 Brahms String Quartets

All Foghorn Reviews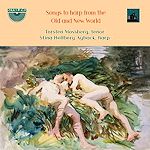 Songs to Harp from
the Old and New World

all Nimbus reviews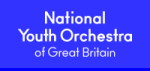 Follow us on Twitter
Editorial Board
MusicWeb International
Founding Editor
Rob Barnett
Editor in Chief
John Quinn
Contributing Editor
Ralph Moore
Webmaster
David Barker
Postmaster
Jonathan Woolf
MusicWeb Founder
Len Mullenger
REVIEW
Plain text for smartphones & printers
Donate and keep us afloat
New Releases


<!- cpo end March 2023 --> all cpo reviews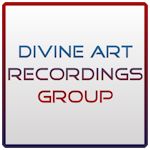 Click to see New Releases
Get 10% off using code musicweb10
All Divine Art reviews
<! apr 12 months Nov 22 - Oct 23 -->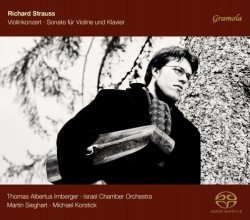 Support us financially by purchasing this from
Richard STRAUSS (1864-1949)
Violin Concerto in D minor, Op. 8 (1882/96) [28:48]
Violin Sonata in E-flat, Op. 18 (1888) [28:33]
Thomas Albertus Imberger (violin)
Israel Chamber Orchestra/Martin Sieghart
Michael Korstick (piano)
rec. Ted and Lin Arison Conservatory, Tel Aviv, 2012 (concerto); Mozartsaal, Salzburg, May 2013 (sonata)
GRAMOLA 98992 SACD [57:21]



These scores, predating the dissonances of Salome and Elektra, represent Strauss's early, comparatively conservative style.

In the first movement of the Violin Concerto, numerous themes outline basic tonal triads although, when this occurs in the bass line, the effect is unmistakably Straussian. Rhythmic and textural contours are sharper and more rugged than the composer would favour later. The violin writing, rhapsodic in the Bruch manner, incorporates odd touches of Paganinian virtuosity, like the upward octave scale at the end of the first-movement exposition. The Lento, ma non troppo slow movement is expressive, with an intial subdued chorale opening into a full-throated dialogue for violin and orchestra, while the closing Rondo is playful, almost Mendelssohnian in spirit.

Thomas Albertus Imberger's vibrant sound and accurate intonation are just what this piece calls for. He phrases the cantabiles with dignity and breadth, and doesn't flinch from the flashy details. Upward leaps land with pinpoint precision and pure tone; the Rondo's quick filigree is clean and well-tuned. Martin Sieghart and the Israel Chamber Orchestra support him with compact, attractive playing.

The present performance only falters next to the "canonical" Ulf Hoelscher in EMI's Rudolf Kempe set: the conductor and his soloist draw more variety and flexibility from the music, and the Staatskapelle Dresden's bigger-boned sonority is impressive. Gramola's engineering, on the other hand, is simple and clear where EMI's long, boomy resonance sounds artificial.

The Sonata, a similarly early and even less familiar work, is an apt partner for the concerto. The first movement, with its firm, full-bodied piano chords and square contours, again suggests the "Classical" rigour of Brahms. The central Improvisation begins with an almost salonish simplicity; its more turbulent middle section subsides into a yearning reprise, with piano figurations enhancing the violin's broad phrases. The Finale's vaulting main theme and surging lyrical subjects look forward to the later Strauss.

The piece allows Imberger to display a soft-edged, melting tone that the concerto didn't, and which never becomes sentimental. Once again, he leans into the high lyrical themes with soaring passion. Pianist Michael Korstick is a fully-fledged partner, playing the big chords with a ringing resonance, and impressing with his fluent musicality and liquid articulations in the Improvisation.

Stephen Francis Vasta
Stephen Francis Vasta is a New York-based conductor, coach, and journalist.


---
| | |
| --- | --- |
| | |