Piano Concertos 1 and 2
Surprise Best Seller and we have not even reviewed it yet. Multiple copies sold.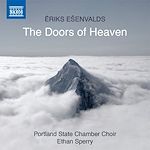 Eriks EŠENVALDS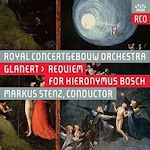 Detlev GLANERT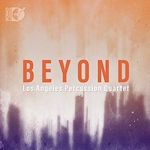 Jaw-dropping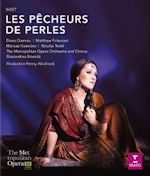 simply marvellous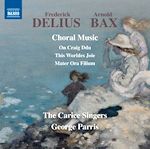 Outstanding music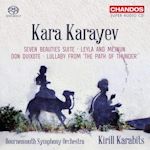 Elite treatment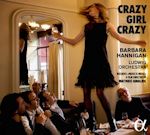 some joyous Gershwin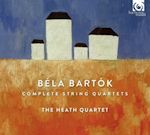 Bartok String Quartets
uniquely sensitive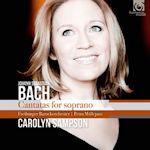 Cantatas for Soprano
REVIEW
Plain text for smartphones & printers


Gerard Hoffnung CDs

Donate and get a free CD
New Releases










Follow us on Twitter
Editorial Board
MusicWeb International
Founding Editor
Rob Barnett
Seen & Heard
Editor Emeritus
Bill Kenny
Editor in Chief
Vacant
MusicWeb Webmaster
David Barker
MusicWeb Founder
Len Mullenger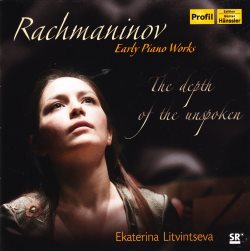 The release of this CD has been delayed
until January 2015.
Sergei RACHMANINOV (1875-1943)
The Depth of the Unspoken - Early Piano Works
5 Morceaux de fantaisie, Op. 3 (1892) [19:21]
6 Moments musicaux, Op. 16 (1896) [28:58]
Suite in D minor for orchestra (1891) (solo piano reduction of suite) [18:10]
Waltz in A major (No. 2) (from Morceaux de salon, Op. 10) (1894) [3:20]
Ekaterina Litvintseva (piano)
rec. 15-17 January 2014 Saarländischer Rundfunk, Funkhaus Halberg, Saarbrücken, Germany
PROFIL PH14042 [70:15]



This new recital release showcases the talent of Russian pianist Ekaterina Litvintseva. Born in Magadan the fifteen year old Litvintseva moved with her family to study at the State Music Academy in Moscow and later at the Maimonides State Classical Academy, Moscow. In 2011 Litvintseva entered the College of Music and Dancing at Cologne and then in 2014 the College of Music in Würzburg to study with Bernd Glemser. Following all this tuition she has embarked on a career as a soloist on the international stage.

Here Litvintseva refrains from playing Rachmaninov's very first solo piano pieces which were written around 1887/88 under the tutelage of Nikolai Zverev at the Moscow Conservatory: namely the 3 Nocturnes and 4 Pieces with the Prelude in F major coming later in 1891.

Starting off the recital is the set of 5 Morceaux de fantaisie (Fantasy Pieces), Op. 3 from 1892, one of his first published works. Rachmaninov then aged 19 had graduated from Conservatory and began to display his individual voice. Amazingly for such a young man the second piece the Prelude in C sharp minor has become one of the most enduring solo pieces in the complete piano repertoire. Beginning enigmatically, with a sombre and almost funereal quality to the chords the writing becomes incredibly intense. Litvintseva's playing of the Prelude is forthright and dramatic, and I was thrilled that she brings a sense of awe to this magnificent piece. I infer from the liner notes that she is especially fond of the No. 1, Elegie in E flat minor the earliest serious piece she studied at her provincial music school. Litvintseva astutely imbues the piece with a sense of mystery and rises capably to the highly passionate crescendos.

Next come the 6 Moments musicaux (Musical Moments), Op. 16 from 1896. These show a distinct maturity. It is the second in E-flat minor: Allegretto — incorrectly given as Allegro in the liner-notes — that is generally regarded as the most compelling of the set and here we encounter a feeling of wonderment. Litvintseva first studied the No.1, B flat minor: Andantino and the No. 4, E minor, Presto before learning the whole set for her entrance examination to the Classical Academy in Moscow. A lengthy piece at almost seven minutes she gives a most dignified performance of the Andantino with real romantic warmth and in the Presto, so reminiscent of Chopin.

For the last two works here Litvintseva has retreated a few years. The penultimate work she has chosen is the solo piano reduction of the Suite in D minor for orchestra from 1891. This substantial score, lost for over a century, was discovered as recently as 2000 in the archive of Alexander Siloti (who had taught Rachmaninov) at the Glinka Museum, Moscow. Most beautifully played by Litvintseva this is an excellent and rewarding four movement work which should be much better known. She communicates warm romantic ardour in the opening Lento - Allegro moderato and this is followed by the warm and generous Lento. The Menuetto is light and overflows with charm and how Litvintseva revels in the challenge of the rhythmic final Allegro. The concluding work here is the No. 2, Valse in A major, Allegro assai from the neglected set of 7 Morceaux de salon (Salon Pieces), Op. 10 from 1894. The captivating playing serves to encourage me to hear more of the set. I'm unsure why this A major Valse is described as a 'bonus' in the liner-notes but it's certainly an attractive piece.

The sound quality is most satisfactory being especially clear with just the right amount of warmth. This is a beautifully played and rewarding Rachmaninov recital; a persuasive blend of immense technical proficiency, assurance and romantic expression.

Michael Cookson




---
| | |
| --- | --- |
| | |