Yes we are selling
Acte Prealable again!
£11 post-free

we also sell Skarbo


and Oboe Classics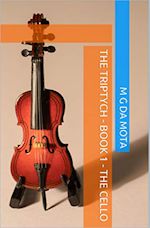 Book 1 Book 2 Book3
Mota The Triptych: -Website
Asmik Grigorian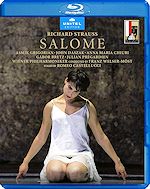 Breathtaking Performance
controversial staging
Review Westbrook
Review Hedley
Every lover of Salome should see this recording
Mullenger interpretation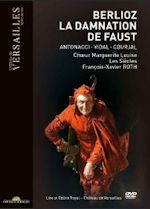 Vraiment magnifique!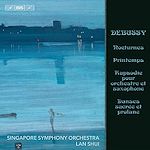 Quite splendid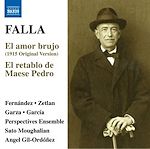 Winning performances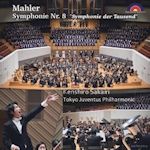 Mahler Symphony 8
a magnificent disc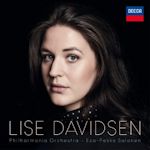 a huge talent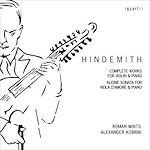 A wonderful disc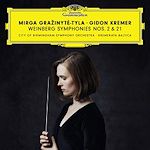 Weinberg Symphonies 2 & 21
A handsome tribute!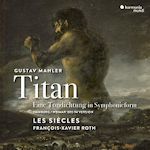 Roth's finest Mahler yet
REVIEW
We are currently offering in excess of 51,800 reviews
Donate and keep us afloat
New Releases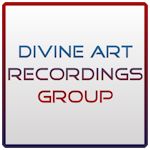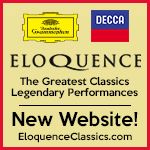 Special offer 50% off
15CDs £83 incl. postage




Follow us on Twitter
Editorial Board
MusicWeb International
Founding Editor
Rob Barnett
Editor in Chief
John Quinn
Seen & Heard
Editor Emeritus
Bill Kenny
MusicWeb Webmaster
David Barker
Postmaster
Jonathan Woolf
MusicWeb Founder
Len Mullenger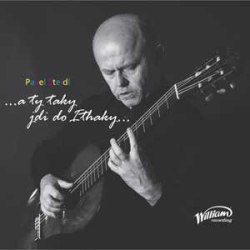 Support us financially by purchasing
this through MusicWeb
for £12 postage paid world-wide.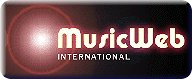 ...a ty taky jdi do Ithaky...
Carlo DOMENICONI (b.1947)
Hommage to Jimmy Hendrix [15:19]
Jana OBROVSKÁ (1930-1987)
Preludes [9:56]
Leoš JANAČEK (1854-1928)
The Barn Owl Has Not Flown Away [4:00]
Jana OBROVSKÁ
Hommage to Gothic Choral Music [7:00]
Leoš JANAČEK
A Blown-Away Leaf [3:51]
Jana OBROVSKÁ
Prelude [2:21]
Pavel STEIDL (b.1961)
... and You, too, go to Ithaca ... [7:23]
Leoš JANAČEK
Good Night [3:11]
Pavel Steidl (guitar)
rec. Sono Records Studios, Unhošť-Nouzov nr. Kladno, Czech Republic, 11-14 September 2013
WILLIAM RECORDING WR001 [52:59]



For his thirteenth CD release Czech-born guitarist Pavel Steidl has chosen an eclectic mix to showcase his prodigious talents. The result is a highly effective and thrilling demonstration of what a top-flight guitarist can achieve when all the stops are pulled out.

The disc begins with an extended composition from fellow guitarist and composer, Italian Carlo Domeniconi, whose Hommage to Jimmy Hendrix was dedicated to Steidl. It starts in a restrained mood but halfway through it develops into what becomes an exciting white-hot tour de force which amply highlights Steidl's incredible abilities. It is doubtful whether there is more than a handful of other guitarists anywhere in the world who could match such a performance of this undoubtedly highly complex and difficult work. After ten minutes, as the tension continues to mount, the sound of a Jew's Harp is heard; this must have been overdubbed later, but is very effective. Then the mood is brought down to a calmer and altogether gentler level with five of Jana Obrovská's set of preludes. She was a composer who was married to another Czech guitar virtuoso Milan Zelenka, one of Steidl's teachers in Prague before Steidl emigrated to The Netherlands in 1987. These preludes are delightful and beautifully measured and belie the fact that they were her first excursion into composing for the guitar. Number three marked Allegro moderato is particularly affecting.

It was an inspired idea of Steidl to select three of Janáček's piano pieces from An Overgrown Path and it was he who transcribed them for guitar. They certainly lend themselves perfectly to the instrument even adding an extra poignancy to these supremely atmospheric gems.

Another piece by Obrovská was originally entitled Hommage to Czech Gothic Choral Music. I couldn't honestly say that was apparent to me except towards the end but I can say I enjoyed it very much nevertheless. Another of Obrovská's charming preludes comes before Steidl's own piece, the album title ... and You, too, go to Ithaca ... which is dedicated to Obrovská. In the notes he explains that it "reflects everything I loved about her and the music we played together when we first met - bluegrass". He goes on to indicate other influences including William Saroyan's novel The Human Comedy set in the college town Ithaca, New York during World War II. There, the only way the inhabitants could contend with the war, which was sucking in so many young people to meet their deaths, was to love and support one another thus hoping to show their children that a better world was possible in the future and that they would survive. There must surely have been many such places with populations reacting in similar ways right across Europe and beyond.

The disc ends with the third of the Janáček transcriptions, Good Night! is a fitting end to a really satisfying disc of music for solo guitar played by a real virtuoso. It would enthral any listener whether they were a guitar-lover or not.

The recording is first class with a real clarity though perhaps Steidl's murmurings could have been edited out.

Steve Arloff




---
| | |
| --- | --- |
| | |