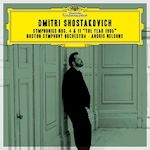 Shostakovich 4, 11 Nelsons
Transparent Granite!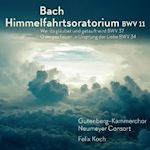 Nothing but Praise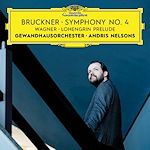 BrucKner 4 Nelsons
the finest of recent years.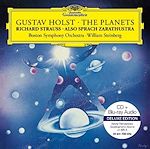 superb BD-A sound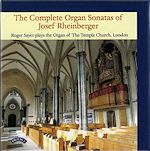 This is a wonderful set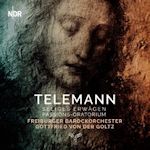 Telemann continues to amaze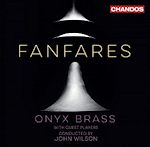 A superb disc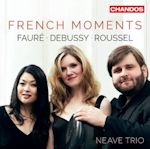 Performances to cherish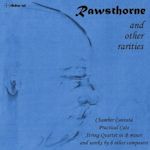 An extraordinary disc.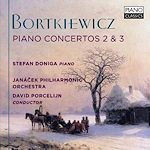 rush out and buy this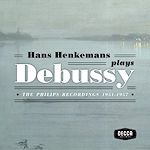 I favour above all the others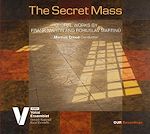 Frank Martin - Exemplary accounts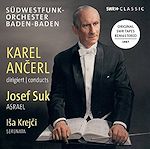 Asrael Symphony
A major addition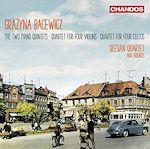 Another Bacewicz winner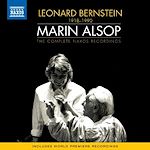 An outstanding centenary collection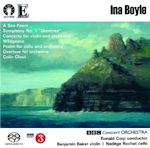 personable, tuneful, approachable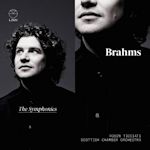 a very fine Brahms symphony cycle.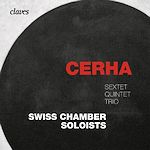 music that will be new to most people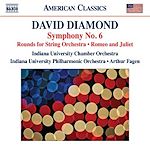 telling, tough, thoughtful, emotionally fleet and powerfully recorded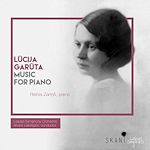 hitherto unrecorded Latvian music
REVIEW
RECORDING OF THE MONTH

Donate and keep us afloat
New Releases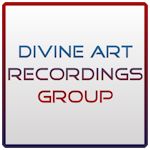 <!-eloquence closes end Jan 2019 extended end Feb->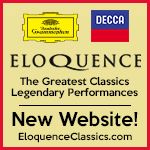 Follow us on Twitter
Editorial Board
MusicWeb International
Founding Editor
Rob Barnett
Senior Editor
John Quinn
Seen & Heard
Editor Emeritus
Bill Kenny
Editor in Chief
Vacant
MusicWeb Webmaster
David Barker
MusicWeb Founder
Len Mullenger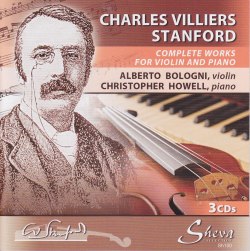 Support us financially by purchasing
this set through MusicWeb
for £20 postage paid world-wide.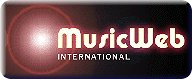 Charles Villiers STANFORD (1852-1924)
The Complete Works for Violin and Piano
Full contents list at end of review
Alberto Bologni (violin); Christopher Howell (piano)
rec. Studio 'L'Eremo', Lessona, Italy, 25-26 January 2013, 24-25 June 2013, 22-23 July 2013
SHEVA SH100 [3 CDs: 65:42 + 79:05 +74:48]



If this collection had arrived on my doorstep a few weeks earlier, it would have stood a great chance of being my CD of 2013; this notwithstanding my devotion to RVW's The Solent. It is not that the music on this latest release from Sheva is ground-breaking or in some way requires rewriting the history of British chamber music. It is quite simply a stunning package of extremely effective, enjoyable and well-written works that claim our attention and guarantee pleasure and enjoyment.

The works presented resolve into three broad groups. Firstly, there are the two Violin Sonatas, secondly there are the Irish-inspired pieces and lastly a selection of miscellaneous instrumental forms which include intermezzi, bagatelles and other 'characteristic' pieces. I do not intend to discuss or analyse these pieces as this is done admirably in the liner-notes.

There are three important points to make about this music. Firstly, as an inveterate completist, it is good to be able to explore everything that Stanford composed for violin and piano. I must admit that I have not done a detailed examination of the catalogues in Jeremy Dibble and Paul Rodmell's biographies, nor have I ticked-off against an earlier list (work in progress) by Frederick Hudson in the February 1964 edition of The Music Review. There are two works that are not included on this release -the Op.165 'Sonatas' for violin with piano accompaniment written c.1919. These were never published and unfortunately the manuscript is missing. It is understood that they were not 'duo' sonatas as such but were works for violin solo with a piano accompaniment rather like for a song.

Secondly, it would be easy to suggest that Stanford's violin and piano music is simply 'warmed up' Brahms. It is often assumed that he was in 'hock' to the elder composer and simply produced a body of music that was effectively Brahms with an Irish accent and an English stiff upper lip. It is clear from the Sonatas in particular that Beethoven and Schumann were also important influences. Christopher Howell points out that by the time Stanford wrote his Second Violin Sonata, he had assimilated Brahms' three major sonatas written between 1878 and 1888. However Stanford's earlier example was written without this understanding and is none the worse for that. As for the Irish-inspired works I can do no better than quote George Bernard Shaw - he considered that these 'made excellent fiddling, and gave us at their best points a sense of the thatched roof, the clay floor, the potcheen, and the entire absence of professional spirit proper to genuine Irish violinism.' It may be an exaggeration and miss some of the subtle 'classical' poise that Stanford brings to these Irish Airs, Dances, Marches and Fantasies but we get the idea.

The third point is that Stanford wrote music for violin and piano throughout his career. The earliest work was the First Sonata, Op.11 which was composed in 1877 when he was 25 years old. The characteristic pieces such as the Bagatelles and the Sketches were written in the first years of the 20th century: these may be characterised as well-written 'salon' pieces. The 'Six Irish Dances' and 'Three Irish Airs' were composed in the last few years of the Stanford's life. There is little in the way of stylistic development in all these works, however the standard of invention, instrumentation and interest are consistently high.

The liner-notes consist of a major 'dissertation' by Christopher Howell which includes a discussion of Stanford and the Violin. It is difficult to know what the composer's 'hands-on' relationship with the violin actually was. Certainly contemporary sources suggest that he was competent, if not a virtuoso. The second part of this considerable essay examines the composer's relationships with violinists of his day such as Joseph Joachim and Herman Franke. In 1904 the composer's First Violin Concerto was played by Fritz Kreisler at the Leeds Festival. Margaret Harrison made her debut with Stanford's 1st Violin Concerto at the Royal College of Music in 1918. Lady Hallé was the soloist in a number of Stanford's chamber works including the Six Irish Fantasies with the 'famous' Caoine.

A dozen pages are given to a detailed, but not overly technical discussion of each work. This makes for fascinating reading, and I suggest a great deal of research and study has gone into this. It deserves perusal before approaching the individual works. I just wish the font size was a little larger.

One point is of interest: Christopher Howell notes that the Violin Sonata No. 2 in A major was unpublished and 'so far as known, unperformed until recently'. In actual fact it was first heard on Wednesday, 7 December 1898 at the Curtius Club, meeting at the Prince's Galleries in Piccadilly, London. The soloists were Johan Kruse and Fischer Sobell. I will provide contemporary reviews of this work at a later date on my blog.

One of the perennial problems of any 'complete' works is that the playing can be uneven. Three and three quarter hours is a large musical canvas to fill and it would hardly be surprising if some pieces were not prepared and practised quite as well as others. However, this is not the case with these three discs. I was captivated with every number, most of which I have not heard before. The playing is always balanced and nuanced. The enthusiasm is palpable in every bar. I particularly enjoyed the many Irish-inspired pieces: these are all presented with a sense of native wit and 'Celtic' mood that belies Alberto Bologni's Italian birth and background. Christopher Howell's contribution as pianist is impressive. He maintains a perfect balance between soloist and accompanist. I think that Stanford's piano writing is often underestimated: here it is revealed to fine effect.

The sound quality of these CDs is excellent. Just occasionally I felt it was a little dry but this is nit-picking.

My thoughts about these three discs with their 16 individual works or groups of pieces are that they should be explored slowly. My strategy whilst reviewing was to play a 'character piece' back to back with one of the 'Irish' works. I listened to the Sonatas as a pair. As I noted above, there is nothing here that is particularly challenging for the listener. Yet, every piece is attractive, full of felicitous melody and harmonic delight. These are works that are interesting, often quite beautiful and sometimes deeply moving. This set ought to be in every Stanfordian's record library, but must also appeal to all enthusiasts of chamber music. These works have an importance way beyond the banks of the Liffey and Albertropolis in South Kensington. They demand and deserve our study.

John France

Full contents list

CD 1
Violin Sonata No. 1 in D major, Op. 11 (c.1877) [27:02]
Three Intermezzi, Op. 13 (1879) [8:57]
Legend (c.1893) [6:17]
Album Leaf (c.1899) [2:30]
Six Irish Dances, selected and arranged for violin and piano (c.1922/23) [7:57]
Five Bagatelles in valse form, Op. 183 (pub.1921) [12:46]

CD 2
Six Irish Fantasies, Op. 54 (1893) [32:33]
Five Characteristic Pieces, Op.93 (1905) [25:26]
Three Irish Airs, arranged for violin and piano (c.1922/23) [9:51]
Four Irish Dances, Op.89 Nos. 1, 3 and 4 (1917) [10:59]

CD 3
Six Irish Sketches, for violin and piano Op. 153 (1918) [19:30]
Six Irish Marches, selected and arranged for violin and piano (c.1922/23) [7:04]
An Ancient Melody, for violin and piano (c.1922/23) [3:44]
Planxty Sudley (c.1922/23) [2:17]
Six Sketches for violin and piano, Op.155 (pub.1918) [15:16]
Violin Sonata No. 2 in A major, Op. 70 (c.1897/8) [26:42]