paid for
advertisements

<!- Forgotten to FEb 2023-->
FOGHORN Classics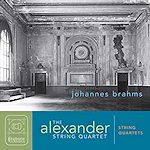 Brahms String Quartets

All Foghorn Reviews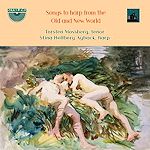 Songs to Harp from
the Old and New World

all Nimbus reviews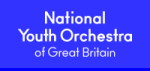 Follow us on Twitter
Editorial Board
MusicWeb International
Founding Editor
Rob Barnett
Editor in Chief
John Quinn
Contributing Editor
Ralph Moore
Webmaster
David Barker
Postmaster
Jonathan Woolf
MusicWeb Founder
Len Mullenger
REVIEW
Plain text for smartphones & printers
Donate and keep us afloat
New Releases
<!- Bridge end Sept 2022 -->


<!- cpo end Sept 2022 --> all cpo reviews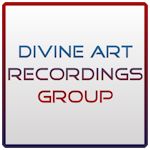 Click to see New Releases
Get 10% off using code musicweb10
All Divine Art reviews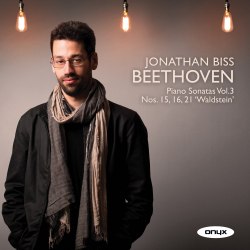 Support us financially by purchasing this disc from
Ludwig van BEETHOVEN (1770-1827)
Piano Sonata No 15 in D, Op. 28 (1801) [22:53]
Piano Sonata No 16 in G, Op. 31 No 1 (1802) [23:00]
Piano Sonata No 21 in C, Op 53, Waldstein (1803-4) [24:30]
Jonathan Biss (piano)
rec. 12-14 August 2013, Wyastone Concert Hall, Monmouth
ONYX 4115 [70:23]


This is Volume Three in the projected cycle of Beethoven piano sonatas by the young American pianist, Jonathan Biss (b. 1980). I've already had the pleasure of reviewing Volume 1 and Volume 2, both of which impressed me a lot. It's interesting to note that whereas the first two volumes were set down in the same location, namely the Performing Arts Center, Purchase College, State University of New York, this latest trio of sonatas were recorded in the UK.

In addition to admiring the playing of Jonathan Biss in Beethoven's sonatas I've come to enjoy what he has to say about them in his booklet notes. For instance, writing of the Waldstein sonata he observes that 'while it is undeniably a piece of tremendous energy, that energy is often more potential than kinetic; a great deal of the sonata unfolds in the piano-pianissimo range, and nearly all of it, in a good performance, should convey a sense of wonder.' Well, what Biss gives us is a very good performance and in playing the work he could be said to practice what he preaches - not that, for one moment, I regard his comments on these sonatas as in any way 'preaching'. There's great vitality in his reading of the first movement and he's excellent at observing Beethoven's copious dynamic markings. In the development section his pianism has great dynamism and he brings out all the excitement in Beethoven's pulsating music.

The 'slow movement' is novel in that it's a mere 28 bars in length and isn't actually a slow movement per se but is entitled Introduzione: Adagio molto after which the rondo finale follows without a pause. Biss conveys a fine sense of mystery in the Introduzione: where is the music going; from where, for that matter, has it come? The rondo, when it arrives, receives a splendid and varied performance. Biss' playing grips the listener, culminating in the prestissimo coda, which is dispatched with panache.

The other two sonatas receive equally gratifying performances. Biss states that the 'defining features of op. 28 … are its soft-spokenness and, particularly, its subtlety.' True to his word, he makes the opening of the first movement sound graceful, imparting a nice easy flow to the music, though he brings strength to the little loud outbursts that are a feature of Beethoven's writing in this movement. His playing in the second movement has a nice light tread; indeed, perhaps irreverently, I thought of the title of Gilbert and Sullivan's 'With cat-like tread'. His touch in this movement is a constant delight and I love the way he seems to achieve a little bit of playful teasing in the very last bars. The pithy scherzo is deft and imaginative in his hands and he brings off the finale very well too; this movement is mainly genial but peppered with characteristic emphatic moments.

Contemplating Op 31/1, Biss sees a Shakespearian comparison. Noting that its companion piece, Op. 31/2 bears the name Tempest, he suggests that the humour in Beethoven's writing in Op. 31/1 calls to mind Much Ado about Nothing: a witty proposition. In the first movement Beethoven's humorous idea lies in deliberately getting the right hand to anticipate the beat quite often - especially in the development section - so that the music seems out of synch. Biss exhibits fine energy and dynamism in his playing here. The slow movement is something of a send-up of the Italian operatic aria style of the time - though Biss is quick to point out that it's also a tribute. Biss sounds to be having great fun as he plays this movement, including its two florid cadenzas. Apparently the finale served as Schubert's model for the finale of his A major sonata, D959. This is good-natured music which Biss plays with no little animation; one can almost visualise him grinning as he dispatches the short presto coda.

This disc contains three more admirable Beethoven performances from Jonathan Biss and it's a worthy successor to his two previous volumes. The Wyastone Concert Hall is a fine recording venue and the engineers have captured the performances in very pleasing, clear sound. Anyone who is collecting this excellent cycle can make a further investment with confidence.

John Quinn

Masterwork Index: Beethoven piano sonatas

Interview with Jonathan Biss by Aart van der Wal for MusicWeb International Seen and Heard.
---
| | |
| --- | --- |
| | |