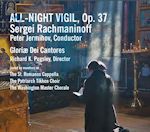 Gloria Dei Cantores
All Night Vigil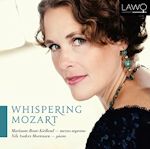 Whispering Mozart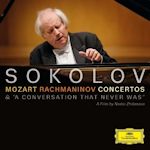 absolutely essential release

The best recording I will hear all year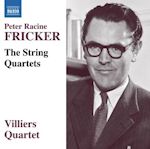 Long awaited recordings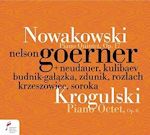 Absolutely enthralling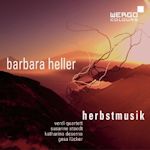 Left me longing for more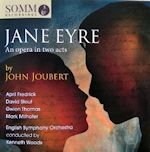 A superb 90th birthday recording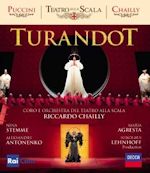 A top recommendation.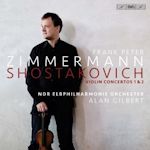 Superb advocacy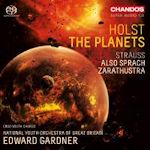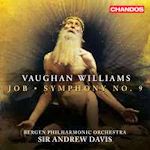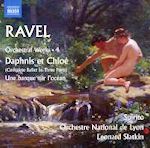 Complete ballet
REVIEW
RECORDING OF THE MONTH


Gerard Hoffnung CDs

Donate and get a free CD
These prices cannot last!
Compare Toccata discs
Presto £13.50 +£2 pp
Amazon £15.53 post free
MusicWeb £10.50 post free
New Releases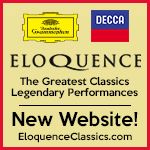 Follow us on Twitter
Editorial Board
MusicWeb International
Founding Editor
Rob Barnett
Seen & Heard
Editor Emeritus
Bill Kenny
Editor in Chief
Vacant
MusicWeb Webmaster
David Barker
MusicWeb Founder
Len Mullenger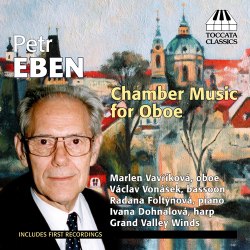 Support us financially by purchasing
this disc through MusicWeb
for £10.50 postage paid world-wide.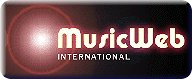 Petr EBEN (1929-2007)
Chamber Music for Oboe
Miniatures, op.124 (1972)* [5:50]
Sonata for oboe and piano, op.1 (1950) [13:30]
Duettini, op.28 (1963)* [6:21]
Appello, op.119 (1995)* [5:07]
Amoroso (1975)* [5:13]
Ordo modalis, op.30 (1964) [14:10]
Music for oboe, bassoon and piano, op.52 (1970)* [6:28]
Wind Quintet, op.34 (1965)** [14:09]
Marlen Vavříková (oboe)
Radana Foltýnová (piano) (Miniatures, Sonata, Appello, Amoroso, Music), Ivana Dohnalová (harp) (Duettini, Ordo), Václav Vonášek (bassoon) (Music), Grand Valley Winds: Christopher Kantner (flute), Marlen Vavříková (oboe), John Varineau (clarinet), John Clapp (bassoon), Richard Britsch (horn) (Quintet)
rec. Cook-DeWitt Auditorium, Grand Valley State University, Allendale, Michigan, USA, 7 February 2013 (Wind Quintet); Czech Radio, Ostrava, Czech Republic. 1-3 March 2013.
TOCCATA CLASSICS TOCC 0195 [78:54]



This is a magnificent disc and is as much a tribute to oboist Marlen Vavříková as it is to composer Petr Eben.

Eben, who was considered as one of the world's finest organists always had a love for the oboe. He chose to work with oboists when he studied piano at the Academy of Musical Arts in Prague. In later life he composed many works for the instrument. They don't come much more expressive than the oboe with its ethereal other-worldly quality. In the hands of a composer with as much natural talent as Eben these compositions are simply superb in their exploration of all that the oboe can achieve.

Miniatures is a set of six brief pieces Eben originally composed for oboe. He accompanied them on piano by improvising but later revised them, adding a composed piano accompaniment. They are simply glorious though I must try to choose my words well since I suspect I shall be searching for other similar ones to describe other works here.

The three movement Sonata for oboe and piano is the first composition to which Eben gave an opus number back in 1950; not that you'd ever guess this was the work of a composer just setting out on his chosen profession such is the maturity displayed. In it he explores several of the oboe's characteristics from its ability to sound like a trumpet through an imitation of the shawm from ancient times to an earthy gutsy sound. The work ends full circle with a restatement of its opening motif.

Duettini was originally written for recorder with piano (or harpsichord) accompaniment but is often performed on various other instruments such as piccolo, flute, oboe, clarinet, violin and trumpet. Eben enjoyed the idea of allowing the musicians to select the main instrument and later arranged the piano part for harp; it is in the combination of oboe and harp that it appears here. It is a pairing that works wonderfully well with the sharp sound of the oboe accompanied by the delicate sounds of the harp. These seven tiny sections are spread over a brief six-plus minutes - an object lesson in the creation of perfect miniatures.

Appello from 1995 was composed on commission from the Prague Spring Festival for a competition in 1996. It explores both the technical and melodic possibilities of the oboe and is a deliciously and amusingly spiky piece that one could easily imagine accompanying a cartoon mouse. Anyone bringing off a convincing performance would be justified in feeling proud of themselves.

Amoroso is an arrangement Eben made of a movement from his composition Noční hodiny (Night hours) which was composed for wind quintet, piano, percussion and strings. Keeping the performance instruction as a title of this arrangement he created a marvellously atmospheric piece whose life away from its origins becomes a completely separate entity with totally new characteristics.

Ordo modalis for oboe and harp was inspired by Shakespeare's poem 'Venus and Adonis'. As Eben himself explained, it explores "the connection between Ovidius' antique theme with the Renaissance view of William Shakespeare". Using two instruments that have their origins in ancient times, the oboe (aulos) and harp he managed to convey this idea within a suite; ordo means suite, as well as having its dual meaning of order. Eben also has the harpist produce some unexpected and unusual sounds for this most sedate of instruments making it brash, even confrontational.

Music for oboe, bassoon and piano was written for and dedicated to the trio that Eben himself played in as pianist alongside Jiří Kaniak (oboe) and Lumír Vaněk (bassoon). With this unusual combination of instruments the composer wanted to explore their similarities. Here the instruments often play in the same registers which allows for both a homogenous sound as well as at times creating tension. While this has an overall atonal nature Eben manages to create a beauty that softens any harsh edges.

The final work on the disc is Eben's Wind Quintet. It is in five movements and begins with a Monologue. There are then two Dialogues interspersed by two Choruses. Though it is 'modern'-sounding there is nothing here to 'frighten the horses'. All these works show that Eben has a particular facility for melody and harmony that prevents anything sounding overly harsh. Listening to Dialogo II I was particularly struck by how brilliantly he establishes a genuine dialogue between instruments.

As I said at the outset this is a magnificent disc. If there are any 'Eben virgins' out there they should take the opportunity of getting to know his music. His reputation as one of the world's greatest organists and improvisers was often overshadowed his compositional achievements. The present disc offers some fabulous music. It is the perfect place to start an exploration of this composer. As for existing Eben fans, they will not hesitate in adding this disc to their collection especially with its five first recordings. The musicians are all first class players while the star of the show is undoubtedly Marlen Vavříková who delivers superb élan, verve and seemingly boundless enthusiasm. Her bell-like clarity gives the music a luminescent quality that is simply staggering. I cannot praise this disc too highly.

Steve Arloff