Percy Sherwood was born in Dresden, Germany of English parents and was a pupil of Felix Draeseke. Sherwood was in London when the Great War began and return to Germany proved impracticable. When the war ended he opted to stay in England where he died just short of the second 20th century war with Germany.

His works for cello and piano appear to have been written for the Dutch cellist Johannes Smith. They are in late-romantic language. Those who enjoy the Rachmaninov and John Foulds cello sonatas will have no difficulty and much pleasure in encountering them. They are fluently written and while recalling Rachmaninov there are Brahmsian moments along the way. Romantic torrents are one thing but the tranced end of the second movement (Adagio) of the First Sonata with its moonlit glimmer is unforgettable. The Second Sonata is in much the same floridly confident idiom. It's all rather suggestive of a late-nineteenth century Vittorio Giannini (try the recent MSR CD of his Piano Quintet) or of Nicolas Flagello or, again, Samuel Barber in his ripest vintage. The finale of Second Sonata is a victorious sunburst of uplands confidence that pauses for discursive reflection across its ambitious eight-minute span. The Three Pieces op. 14 are by turns sentimental, jaunty-charming and stormily Beethovenian - the latter a sonata-finale in its mien. The ear-pleasing Five Little Pieces are soulful, gawky-grotesque, rounded and serenade-joyous.

Toccata take meticulous pains over their productions. There is nothing here for those of the critical community who belabour companies for inadequate or absent documentation. On the contrary, this and the other Toccata discs stand as exemplars. Martin Anderson would not have it any other way. The booklet runs to 24 pages in English only and that includes four photographs. It amounts to an extended encyclopaedia entry for Sherwood. The research done by cellist Joseph Spooner seems to have been original. I have never seen such an extensive essay on Sherwood. It's rich in footnotes and the style is fluent and uncongealed.

The playing is all you might hope for with both Spooner and Owen Norris in assured and exultant form.

Among his other works is an 1889 Requiem which drew a Mendelssohn Prize in Berlin. There are also many piano pieces and an 1895 Piano Concerto as well as an orchestral Serenade (1910). A Second Piano Concerto was completed 1931-34. There is a 1902 Violin Concerto dedicated to Marie Hall and perhaps three sonatas for the instrument. Of the six string quartets the last was finished in about 1930. Let's trust that Toccata will let us hear this music and that Em Marshall-Luck will include it in forthcoming English Music Festivals.


Two lanky late-romantic cello sonatas make an unmistakably confident first entry for Anglo-German composer Percy Sherwood.

Rob Barnett
Support us financially by purchasing this disc through MusicWeb
for £10.50 postage paid World-wide.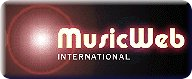 <!- paste above here ->