Mario Lavista's name may not be all that familiar, but two of his teachers at the National Conservatory in Mexico City are among the country's most famous sons: Carlos Chávez and, by adoption, Rodolfo Halffter. Lavista himself, however, is of a newer generation, and went on to study electronics, aleatory and so-called 'extended' techniques with some even bigger names - Boulanger, Stockhausen and others - in Europe and Japan.

As the dates indicate, Lavista turned away for some time from the quartet medium after his 'Diacronía' First. He was inspired to return by an encounter with the Cuarteto Latinoamericano, which had only recently formed. A friendship bloomed and Lavista has written the remaining five quartets all with this nowadays outstanding ensemble in mind.

Regarding the curious ordering of Lavista's Quartets on this recording, listeners will appreciate the programmers' sense in not opening with the First Quartet as soon as they hear the work - written in Paris, it is by far the most modernist of the bunch. On the other hand, by the standards of 1969 it is quite accessible, and that is in fact a fair description of all these works. Lavista does indeed make use of what were once, at least, unusual techniques, such as bridge and fingerboard bowing and artificial harmonics. Mere gratuitous exhibitionism is never the aim, and, whilst tunefulness in itself is clearly not either, the now punchy, now mellow rhythms and the auroral harmonics are ever less than attractively atmospheric. In any case, with the longest quartet only running to sixteen minutes, it would be churlish to argue that any idea outstayed its welcome.

Perhaps surprisingly, Lavista's music is not especially infused with Mexican or Central American flavour. There is perhaps something of the Aztec exotic or mystical about some of the quartets - the ethereal Second above all - but on the whole Lavista has a broadly European sound.

Highlights of the excellent Cuarteto Latinoamericano's enormous discography include some of Latin America's most important cycles, such as those by Ginastera (Elan CD82270, now on Brilliant Classics 9119), Chávez (Urtext JBCC109) and Villa-Lobos (Dorian DSL-90904), the latter a six-disc-plus-bonus-DVD bargain. To these must now be added this splendid Lavista cycle, in which they are once more on top form.

Sound quality is very good. Booklet notes are thorough, thoroughly interesting and well written. Reliable information on Lavista is quite hard to come by - he has no personal website and there are no up-to-date sources, with the exception of Mexico's Colegio Nacional - only available to those who know Spanish. As the last of these six quartets was written in 1999, it would be interesting to find out whether or not there are any more in the offing, especially given that Lavista's quartet of muses is still going strong.

In broader terms, there really ought to be many more discs of Lavista's original music available. The Brodsky Quartet notably recorded the Second Quartet on Orchid ORC100012 recently, but others here may well be firsts. At any rate, this Toccata disc must be the foundation stone of a Lavista collection, which itself should be part of any serious music lover's plans.

Byzantion
Collected reviews and contact at artmusicreviews.co.uk
Support us financially by purchasing this disc through MusicWeb
for £10.50 postage paid World-wide.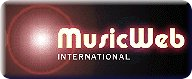 <!- paste above here ->