Yes we are selling
Acte Prealable again!
£11 post-free

we also sell Skarbo


and Oboe Classics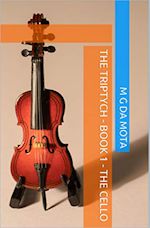 Book 1 Book 2 Book3
Mota The Triptych: -Website
Asmik Grigorian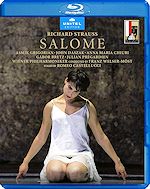 Breathtaking Performance
controversial staging
Review Westbrook
Review Hedley
Every lover of Salome should see this recording
Mullenger interpretation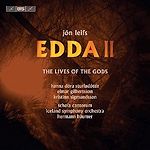 absolutely thrilling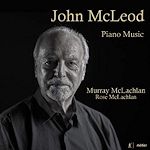 immediacy and spontaneity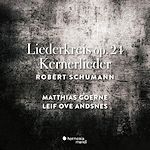 Schumann Lieder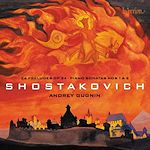 24 Preludes
one of the finest piano discs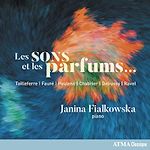 'Box of Delights.'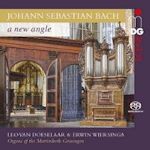 J S Bach A New Angle
Organ fans form an orderly queue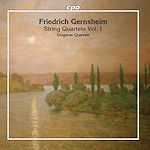 GERNSHEIM Quartets
a most welcome issue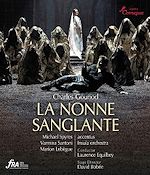 I enjoyed it tremendously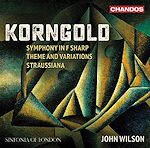 the finest traditions of the house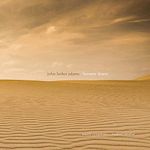 John Luther Adams
Become Desert
concealing a terrifying message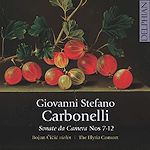 ground-breaking, winning release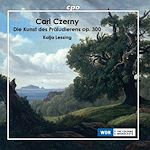 Surprise of the month
---

We are currently offering in excess of 52,000 reviews
Donate and keep us afloat
New Releases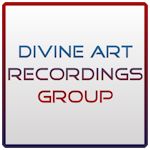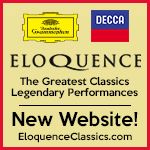 Special offer 50% off
15CDs £83 incl. postage




Follow us on Twitter
Editorial Board
MusicWeb International
Founding Editor
Rob Barnett
Editor in Chief
John Quinn
Seen & Heard
Editor Emeritus
Bill Kenny
MusicWeb Webmaster
David Barker
Postmaster
Jonathan Woolf
MusicWeb Founder
Len Mullenger



Support us financially by purchasing this disc from:

Josquin DESPREZ (1440-1521)
Psalm Settings
De profundis, 'Psalm 129' [4:54]
In exitu Israel de Aegypto, 'Psalm 113' [13:02]
Domine ne in furore tuo … quoniam, 'Psalm 37' [8:09]
Miserere mei Deus secundum, 'Psalm 50' [13:51]
Memor esto verbi tui, 'Psalm 118' [10:41]
Qui habitat in adiutorio Altissimi, 'Psalm 90' [10:03]
Misericordias Dominiem [9:40]
Weser-Renaissance Bremen/Manfred Cordes
rec. 13-15 November 2009, Stiftskirche of St. Mauritius and St. Viktor, Bassum, Germany. DDD
CPO 777 588-2 [70:26]



Intensity and a degree of overtly personal expression characterise the Psalm. For instance, "Domine, exaudi vocem meam" (Lord, hear my prayer)" from Psalm 129 could hardly be more direct. Inspired, perhaps, by the freedom which the vibrancy of the Renaissance brought, Josquin's setting is pointed, clear and poignant, without being maudlin. It's a striking opening to a choice CD.

The same goes for the other half dozen settings on this excellent CD from CPO featuring the distinguished nine-person (including Director, Manfred Cordes) Weser-Renaissance Bremen. All are substantially longer than that De profundis at double or triple its sparse, but telling, five minutes.

We can rely on Cordes' customary attention to detail, to precision and to the exact nature of Josquin's writing. This is supplemented on this CD - generous in length at over 70 minutes - by an active and conscious focus on the music's architecture as much as on its purity and loveliness of sound.

Changes in tempo and dynamic expose the sentiment and conviction of the composer as much as the use that he made of the human voice in confessional composition. Listen towards the end of the first section of the Domine ne in furore [tr.3, around 5 minutes]. Similarly, the almost ostinato-like harmonic centre of the middle section of Memor esto [tr.5] conveys admirably a doctrinally ambiguous balance. This is between the faintness of believers who nevertheless attempt to bind the object of their belief to them with a promise and the perhaps startlingly forceful imprecation: "Be mindful of your word…"

By the same token, the disposition across registers of Josquin's contrasting tessiture conveys depth and seriousness. The singers of Weser-Renaissance - it's also an instrumental ensemble - are two counter-tenors, a high tenor, three tenors and two basses. The strength of the singing of each means that where lower registers are needed to add gravity, or higher to add uplift or joy, it's the individual colours that impress one as much as their polished and suave ensemble singing.

Yet as passages like those in the Miserere [tr.4] unfold, one has no doubt that the singers are just as concerned with the intelligent setting of the text by Josquin as with any 'effect'. They accord privilege to the verbal meaning. Every syllable of the singing is audible. Often 'mere' dialogue, exchanges of musing and speculation take the place of declamation. This requires more thoughtful articulation but not tentative singing. The ensemble here achieves the perfect balance. Their singing communicates but at the same time invites. Surely that drawing in of the listener was what Josquin wanted.

The performance, however, hasn't been conceived as an 'event'. There is purpose, point, unambiguous motive, in the approach taken. That is to present the devotional richness as the underpinning reason for the music's existence. On the other hand, Cordes never dwells, lingers, overplays the sentiment or even conviction of Josquin's style. Phrasing remains more tight and crisp than lambent - although it's also duly radiant.

The music engages more by eye contact than even a light brush on the arm.

These performances are not cold or detached. The performers expand - but do not dissect - the flowing, sometimes complex and gently and subtly beautiful melodic lines of melody in the service of the text. This rather than give any impression that the sound should be allowed to wander or waver.

The acoustic on this nicely-produced CD is reverberant, bright and responsive without being too roomy or overbearing. The booklet that accompanies the CD has a useful essay on the music, biographies of the singers and the full texts in Latin, German and English. Josquin is arguably the most important musical figure after the composers of the Notre Dame School and before Palestrina. Few - in some cases no - recordings of these beautiful and expressive works are in the current catalogue. These are superb performances which successfully balance precision, technique and controlled emotion.

Mark Sealey


Support us financially by purchasing this disc from:

.