It's good that these works are receiving fresh and agreeably transparent recordings from Chandos and the BBCPO. We need a successor to Marriner, Anthony Halstead and Roy Goodman on Nimbus, John Georgiadis on Naxos (a strong contender by all accounts) and the fondly remembered Hans-Hubert Schönzeler, once on an RCA LP and then reissued on Guild GMCD7138. The disc comes into direct competitive confrontation with a recent-ish and excellent full price CD from Bis and the Tapiola Sinfonietta conducted by Jean-Jacques Kantorow. I have good memories of the now almost 'ancient' Schönzeler but have not heard the others.

Berlioz's fingerprints are all over the Weber Invitation to the Dance. While the maelstrom that was Berlioz is said only to have orchestrated the piece one wonders whether the unblushingly candid references to the Symphonie Fantastique indicate more than 'mere' orchestration. It is - or was - a classical 'pop' with its manic-triumphant dance spasms and its placid solo cello introduction and farewell. Mena and his orchestra bring real style to the proceedings. The conductor here favours a lean rather than lush 'edge' to the upper register of the strings … or is it the MediaCity acoustic? I don't remember hearing that 'edge' when the BBCPO were recorded at Studio 7 in Manchester.

The First and Second Symphonies are full of Rossinian contrast, tense pattering figures and Schubertian vigour. The recording here lovingly lays bare the many felicitous details of these scores. Nothing is skated over. They will appeal to anyone who loves the first two Schubert symphonies or Beethoven 4 or 8 and there is a romantic yet concise pathos to these readings. Weber is never long-winded. If anything he finishes a movement leaving you wanting more; that's certainly true of the finished-almost-before-it-started finale of No. 2. The skirl and stomp of this symphony inevitably suggests a link with Beethoven's Seventh.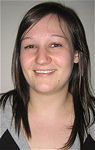 The Weber Bassoon Concerto is in three movements. It is not recorded as often as the much-exposed clarinet and orchestra works. Taking on a romantic persona here it is jaunty rather than jovial. The music is, time after time, superbly pointed and accented by soloist and orchestra. Karen Geoghegan is recorded upfront and personal without effacing the almost Mozartean orchestral backdrop.

The notes are by Harriet Smith and manage an equable balance between the factual and the musically descriptive: a pleasure to read. We can hope that Chandos will commission more from this writer.

A doughty entrant in the hardly over-populated Weber catalogue. Enjoyable stuff.

Rob Barnett




<!- paste above here ->