MusicWeb reviewers select their Recordings of the Year
Reviewers are allowed a totally free choice. They are not restricted to discs they had reviewed.

PAGE 1 Page2
Click on the covers to read the full reviews

MUSICWEB INTERNATIONAL RECORDINGS OF THE YEAR
Len Mullenger

Malcolm ARNOLD (1921-2006) Complete orchestral works

DECCA 4765337, 4765343, 4765348
2006 saw the death of Sir Malcolm Arnold. Throughout a long career his symphonic music had been virtually ignored by concert promoters although in recent years there had been a number of recordings available. One of the pioneering accounts was the huge collaboration between Conifer and Vernon Handley that saw all the symphonies, concertos and many orchestral pieces recorded. Long out of print, these have now been gathered into three Decca boxes reviewed by Rob Barnett. Often dismissed, I have lived with this music for a number of years and would urge anyone unfamiliar at least to get hold of a set of the symphonies. His music is often brutal, barbaric, full of despair, grief and desolation reflecting the sadness of his own life but with Ivesian juxtapositions of lyrical, heart-achingly beautiful melodies and, at times, rollicking hilarity. He switches in an instant from profundity to flippancy yet all of life is there.
---

Dmitri SHOSTAKOVICH
(1906–1975)
Symphony No. 13

Jan-Hendrik Rootering, Netherlands Radio Philharmonic Ch & O/Mark Wigglesworth rec. 2005

BIS SACD-1543

The centenary year of the birth of Shostakovich saw great celebration and a profusion of new recordings. There were many BBC Promenade Concert performances of his symphonies and the European Youth orchestra conducted by Vladimir Ashkenazy stood out for a superbly vital and accomplished performance of the Fourth symphony. Among the CD releases there have been a number of new recordings of Babi Yar but the continuing cycle from Mark Wigglesworth on Bis stands out for the committed playing of the Netherlands Radio orchestra, clearly of world-class; the intensity of singing from Rootering and the power of the performance by Wigglesworth fully captured by the splendid recording from BIS.
---

Claudio SANTORO (1919-1989)
Symphonies 4 & 9, Ponteio, Frevo

São Paulo SO & Ch/John Neschling rec. 2002

BIS CD1370
Here is the rank outsider. I get about 300 recordings a month passing my way all of which are offered to reviewers who may choose what they would like to review. A disc by an unknown composer such as Santoro is very likely to be passed over, as was the case. However, as soon as I heard the powerful opening to the 4th symphony I realised here was a major work that could not be dismissed and persuaded Patrick Waller to give it a listen; and he was as surprised and gratified as I was. I had no hesitation in making this a disc of the month and now of the year. A Brazilian symphony in the mould of Shostakovich. I note with anticipation that he wrote a total of 14 symphonies!
Rob Barnett

Bohuslav MARTINU (1890-1959) String Quartet No. 5 Vítezslava KAPRÁLOVÁ (1915-1940) String Quartet Op. 8 Josef SUK (1874-1935) Meditation on the old Czech chorale St. Wenceslas

Kaprálová Quartet rec. 2005

ARCO DIVA UP0085-2131
Vital, gripping and relentlessly present music-making counter-balanced by yielding tenderness in the wonderful Martinů and Kaprálová.
---

John FOULDS (1880-1939)
Dynamic Triptych for piano and orchestra, April - England (Impressions of Time and Place No. 1) for orchestra, Music-Pictures Group III, The Song of Ram Dass, Keltic Lament

Peter Donohoe (piano) City of Birmingham SO/Sakari Oramo rec. 2006

WARNER CLASSICS 2564 62999-2
The delightfully relentless tread of the Foulds Edition ... a disc not just for British music buffs but for anyone who values music of stunning originality and otherworldly beauty.
---

Jean SIBELIUS (1865-1957)
Symphonies 4 & 6

Royal PO, BBC SO/Sir Thomas Beecham rec. 1951/54

SOMM SOMM-BEECHAM 18
Two previously unissued Beecham-Sibelius symphonies in fallible historic sound - irresistible for the specialist and a few others, I don't doubt.

---

Kurt ATTERBERG (1887-1974)
Sinfonia per archi, Adagio Amoroso for violin and orchestra, Intermezzo, Prelude and Fugue, Suite No. 7

Camerata Nordica/Ulf Wallin (violin and conductor) rec. 2004

cpo 777 156-2
Not to be missed by Swedish romantics. Beautiful coaxed and balanced dynamics, subtle and diaphanous textures contrast with resinous attack.
---

Pyotr Ilyich TCHAIKOVSKY (1840-1893)
Symphonies 4-6, Marche Slave, 1812 Overture, Capriccio Italien, The Storm

London SO/Gennadi Rozhdestvensky, Yuri Ahronovitch rec. 1987

REGIS RRC 3009
[3 CDs]
Little real competition in or out of budget price. Grippingly sensational sound and interpretative insight. Rozhdestvenky's Tchaikovsky - the three last symphonies before they became routine.
---

York BOWEN (1884-1961)
Violin Concerto, Piano Concerto No. 1

Lorraine McAslan (violin) Michael Dussek (piano) BBC Concert O/Vernon Handley rec. 2006

DUTTON EPOCH CDLX7169
Bowen's concertos - such lavish extravagance of melody and sentiment
CD REVIEW EDITOR Rob Barnett's CD OF THE YEAR

Malcolm ARNOLD (1921-2006) Complete orchestral works

DECCA 4765337, 4765343, 4765348 [3 sets: 12 CDs]
The Decca Malcolm Arnold Edition stands out amid the welter of classical releases in 2006; sadly also the year of his death. These are all reissues – mostly from John Kehoe's short-lived Conifer label - but the collective impact of these three sets is stunning. Artistic and technical qualities are of the highest and the coverage cuts a colossal swathe through the Arnold catalogue. It restores the Handley set of symphonies and much else and does so at bargain price.
Terry Barfoot

Nikolai RIMSKY-KORSAKOV (1844-1908) The Tsar's Bride (overture), Overture on Russian Themes, Suites: Pan Voyevode, Christmas Eve, The Snow Maiden

Malaysian Philharmonic O/Kees Bakels rec. 2004

BIS CD1577
The standard of playing recorded here is a tribute to both conductor and orchestra, and Rimsky's colourful orchestration always gives opportunities both corporate and individual. Ensemble is particularly disciplined, and the subtle and sensitive BIS engineering is absolutely at the service of the music in allowing the dynamic range to make its mark at either end of the spectrum. In Bakels's hands rhythmic vitality and melodic richness are found side by side, allowing the composer to be heard at the height of his considerable powers in conjuring the magical worlds of his three operas: Pan Voyevode, Christmas Eve and The Snow Maiden. There are memorable themes and gorgeous sounds at every turn.
---

Domenico CIMAROSA (1749–1801)
Il matrimonio segreto

Dietrich Fischer-Dieskau, Julia Varady, Arleen Auger, Julia Hamari English CO/Daniel Barenboim rec. September 1975/6

DEUTSCHE GRAMMOPHON 476 5303 [3 CDs]

Among the many opera composers who were active during the later 18th century, Mozart so dominates the present-day repertory that one is tempted to think that his operas are the only ones that are still worth hearing. Yet nothing can be further from the truth, as this spirited performance of Cimarosa's The Secret Marriage shows. This latest reincarnation of the recording makes it hard to believe that the original was made fully thirty years ago. This is a tribute to the quality of the sound as much as to the performance itself, excellent though the latter undoubtedly is. The cast could hardly be better, since it consists of six experienced singers who were assembled while at the heights of their careers and the top of their form.
David Barker

Malcolm ARNOLD (1921-2006) English Dances Sets 1 & 2, Solitaire, Irish Dances, Scottish Dances, Cornish Dances

London PO/Malcolm Arnold

LYRITA SRCD201
Not a new recording (obviously), but new to me, and though I thought I knew this music from the Naxos recording, listening to the composer's versions has been like discovering it all over again.
---

Kurt ATTERBERG (1887-1974) Sinfonia per archi, Adagio Amoroso for violin and orchestra, Intermezzo, Prelude and Fugue, Suite No. 7

Camerata Nordica/Ulf Wallin (violin and conductor) rec. 2004

cpo 777 156-2
Quite glorious romantic music that cries out for a wider audience. It is to be hoped that cpo has plans for more releases in their marvellous Atterberg series.
---

Johann Wenzel KALLIWODA (1801-1866) Symphonies 5 & 7, Overture No. 16

Das Neue Orchester/Christoph Spering rec. 2004

cpo 777 139-2
I was totally bowled over by this disc - how can the composer of such wonderful music be almost totally forgotten? If you like Beethoven, Mendelssohn and Schumann, I know you will respond likewise to these dramatic, melodic and inventive works.
---

Das Partiturbuch: Instrumental Music at the Courts of 17th Century Germany

Ensemble Echo du Danube/Christian Zincke rec. 2002

NAXOS 8.557679
17th century German chamber music did not strike me as being something I would gain much pleasure from. Had it not been for a favourable review in these pages and Naxos's bargain price, I would not have thought about buying this. What a mistake that would have been!
---

Johann Sebastian BACH (1685-1750) Cantatas Volume 29

Bach Collegium Japan/Masaaki Suzuki rec. 2004

BIS SACD-1461

Not just a Record of the Year, but part of the Project of the Decade. Before this series began in 1995, if anyone had said that a Japanese ensemble and conductor would produce absolutely definitive Bach cantatas, they would have been laughed at.
Colin Clarke

Friedrich KALKBRENNER (1785-1849) Piano Concertos 1 & 4

Tasmanian SO/Howard Shelley rec. 2005

HYPERION CDA67535
Hyperion's explorations of the peripheries of the concerto repertoire continues with thsi excellent disc.Howard Shelley is a first-class soloist who leads his Tasmanian forces in performances of the utmost dedication. Recording quality is excellent.
---

Paul DUKAS (1865-1935) Piano Sonata Abel DECAUX (1869-1943) Clairs de lune

Marc-André Hamelin rec. 2004/5

HYPERION CDA67513
A Recording of the Month for July, I began my review by predicting this would be one of my Records of the Year, and so it is. Hamelin has exactly the right technique and temperament for the huge Dukas Sonata (let us hope for an increase in live performances now). The coupling (Decaux) confirms Hamelin's roving musical spirit.
---

Peter MAXWELL DAVIES (b. 1934) Naxos Quartets 5 & 6

Maggini Quartet rec. 2005

NAXOS 8.557398
Historically, the Maxwell Davies 'Naxos' Quartets may well be Naxos' most significant achievement. The Maggini Quartet plays this fascinating music with the utmost dedication. Those of us lucky enough to have attnded some of the Wigmore Premieres have been privileged to watch a major string quartet cycle unfold.
---

Anton BRUCKNER (1824-1896) Symphony No. 4 Ludwig van BEETHOVEN (1770-1827) Overture - Leonore III

NDR SO/Günter Wand rec. live 1990

TDK DVWW-COWAND5

When Wand left us it felt as if the last great Maestro had gone. Here is a magnificent reinder of his stature in his 'home' repertorie - Brucker and Betehoven recorded in the magnificent Lübeck Cathedral. Not to be missed!"
Dominy Clements

Hans-Ola ERICSSON (b.1958) The Four Beasts´ Amen and other works for organ

Hans-Ola Ericsson rec. 2004/5

BIS SACD-1486

For me this has been a truly inspirational disc - food for the imagination, as well as being a spectacular recording.
---

Olivier MESSIAEN (1908-1992)
Vingts Regards sur l'Enfant-Jésus

Joyce Hatto rec. 2004/6

CONCERT ARTIST CACD 20032 [2 CDs]

A magnificent monument to one of the great unsung heroines of British musicianship. This must be an inspiration to us all: recorded when the pianist was well into her 70s. I challenge anyone to find a more powerful reading of this music.
---

Rolf LISLEVAND (b. 1961)
Nuove musiche

Rolf Lislevand (archlute, baroque guitar, theorbo) Arianna Savall (triple harp, voice) rec. 2004

ECM NEW SERIES 1922
If this is crossover, then it's also what crossover should be all about - excellence in performance, honesty to both materials and the strengths of your instruments and performers. This CD is THE universal gift; to your best of friends, but more especially to yourself.
Michael Cookson

Violent Viola

Esther Apituley rec. 2004

CHALLENGE CLASSICS CC72156
My joint first choice for 'Recording of the Year' 2006 is entitled 'Violent Viola' performed by Amsterdam born violist Esther Apituley. This is a fascinating collection that covers an eclectic range of viola works that tends to avoid the mainstream. I must single out the Lachrymae for the authority and concentration of Apituley's playing takes the listener through Britten's shadowy, almost sinister reverie with playing that makes this interpretation a deeply moving experience. There is so much to relish here in these exciting and emotionally charged performances from Esther Apituley who plays her 'Violent Viola' with distinction.
---

Antonín DVORÁK (1841-1904) Cello concerto Augusta Read THOMAS (b. 1964) Ritual Incantation

David Finckel, Taipei SO/Felix Chiu-Sen Chen rec. 2003

ARTISTLED
This superb performance of Dvorák's Cello Concerto by David Finckel is a joint first choice for my 'Recording of the Year' 2006. Finckel expertly balances security of control with an impressive weight of expression, in a commanding performance of nobility and rapt concentration. Felix Chen conducts the Taipei Symphony Orchestra with an impressive authority. I believe it would be difficult to know that the listener wasn't hearing one of the world's best known orchestras. I believe Finckel performs one of the finest accounts of the Dvoøák Cello Concerto ever recorded. I urge you to hear it. There is no point looking in the usual commercial outlets for this recording. ArtistLed is the own record label of husband and wife team of cellist David Finckel and pianist Wu Han and this disc is available exclusively via their company website.
---

Felix MENDELSSOHN (1809-47) Piano Trios 1 & 2

Julia Fischer, Jonathan Gilad, Daniel Müller-Schott rec. 2006

PENTATONE CLASSICS PTC5186085

These are quite outstanding readings from the trio of Fischer, Gilad & Müller-Schott in these often underrated Mendelssohn Piano Trios. Their security of ensemble is breathtaking and one can detect a compelling sense of enjoyment from the players. These are assured and enchanting interpretations that provide a wide spectrum of brilliant colours. I believe that these performances surpass the best of the available versions.
---

Wolfgang Amadeus MOZART (1756-1791) Violin Concertos Nos. 1-3

Europa Galante/Fabio Biondi rec. 2005

VIRGIN CLASSICS 3447062
I loved these explosively exciting and thought provoking performances of Mozart's Violin Concertos Nos. 1-3 played by baroque violinist Fabio Biondi who also directs the period-instrument ensemble Europa Galante. If I had to choose just one new Mozart recording, in this his 250th anniversary year, it would be this one.
---

Hear my Prayer - Hymns and Anthems

Choir of St John's, Elora/Noel Edison rec. 2004

NAXOS 8.557493
The Choir of St John's, Elora demonstrate tremendous technical accomplishment and convey an outstanding security of ensemble, intonation, and enunciation; so crucial to psalm settings. I was especially impressed with the beauty and character of their interpretations in which they provide a highly appropriate liturgical personality. It would be worth buying this disc just to hear the rapt devotion of the setting of Elgar's Lux aeterna. I doubt I will hear a finer release of sacred choral music this year.
---

Ermanno WOLF-FERRARI (1876-1948) Concertos for oboe, English horn and bassoon

Piet van Bockstal, Luc Loubry West Saxony SO/Hans Rotman rec. 2003

TALENT RECORDS DOM292990

Every now and then one receives a disc for review of unfamiliar music and from the initial sense of trepidation the recording joyously reveals itself as a breath of fresh air. The Talent label should be proud of this wonderfully performed and recorded release of three woodwind concertos from Wolf-Ferrari. The accomplished soloists Piet van Bockstal and Luc Loubry are assisted by the expert direction of Hans Rotman and the West Saxony Symphony Orchestra who provide sympathetic and poised support. The Bassoon Concerto in particular has created significant interest when played at Recorded Music Societies. Lovers of late-Romantic music who are looking for something different are well advised to investigate these rewarding scores.
Hubert Culot

Julian ANDERSON (b. 1967) Khorovod, The Stations of The Sun, The Crazed Moon, Alhambra Fantasy, Diptych

BBC SO, London Sinfonietta/Oliver Knussen rec. 2000/1

ONDINE ODE 1012-2
This first all-Anderson disc provides a fair survey of his output. A composer with a distinctive voice.
---

Julian ANDERSON (b. 1967) Eden, Imagin'd Corners, Four American Choruses, Symphony, Book of Hours

City of Birmingham SO & Ch, Birmingham Contemporary Music Group rec. 2003/5

NMC D121
This superb release perfectly complements the Ondine disc, with several substantial recent works of which Book of Hours and Four American Choruses are the highlights.
---

Brian FERNEYHOUGH (b. 1943)
Shadowtime

Nicolas Hodges, Mats Scheidegger, Neue Vocalsolisten Stuttgart; Nieuw Ensemble/Jurjen Hempel rec. live 2005

NMC D123
A complex piece that surely needs repeated hearings to yield its secrets. A most welcome and major release. Strong stuff, but well worth the effort.
---

Luciano BERIO (1925 – 2003)
Sequenzas I – XIV

rec. 1998-2004

NAXOS 8.557661-63
The first complete recording of Berio's Sequenzas in excellent performances, and at Naxos' bargain price. Not to be missed.
Evan Dickerson

Richard STRAUSS (1864-1949) Elektra

Gwyneth Jones, Leonie Rysanek Orchestre de la Suisse Romande/Jeffrey Tate rec. live 1990

CLAVES CD50-2514/15 [2 CDs]
Technically, I am cheating by including a December 2005 release; but as it just missed the 2005 list I think I'll get away with it! Three of opera's grand dames really go for it in this live recording, which is an an absolute must for Gwyneth Jones fans. Her detractors should hear this and then re-evaluate their opinion. Jeffrey Tate's conducting is surprisingly good, too. A searing performance that is not to be missed!
---

Henry PURCELL (1659-1695)
Dido and Aeneas

Catherine Bott, Emma Kirkby, John Mark Ainsley Academy of Ancient Music O & Ch/Christopher Hogwood rec. 1992

DECCA CLASSIC OPERA 4757195
The finest English opera ever written is as great a contrast to Strauss' Elektra as one is likely to find. Purcell's wondrous work is heard here in a magnificently atmospheric recording. An all-round strong cast is led with affection, wit and flair by Christopher Hogwood on this mid-price Decca reissue.
---

George ENESCU (1881–1955) Piano Music, Vol. 2

Luiza Borac rec. 2005

AVIE AV2081

[2CDs]

Every music lover looks for something new on the composers close to their heart. It's been a great year for Enescu with two recordings of Oedipe released; Luisa Borac's second volume of piano music, though, is even more noteworthy and trounces all competition on disc. A pianist to listen out for – and not just when playing Enescu.
---

Women's lives and loves - A Liederspiel devised by Graham Johnson

Felicity Lott, Angelika Kirchschlager, Graham Johnson rec. 2005

HYPERION CDA67563
Quite what more one could want in a song recital I do not know. An intricately and intelligently crafted programme, such as this one, performed by two excellent singers in superb form accompanied most sensitively by a master of his art should be enough for anyone. It certainly is for me.
Tony Duggan

Gustav MAHLER (1869-1911) Symphony No. 6 ('Tragic') Carl NIELSEN (1865-1931) Symphony No. 5 Gioachino ROSSINI (1792-1868) Semiramide Overture

Bournemouth SO, New Philharmonia O, BBC SO/Jascha Horenstein rec. 1957/69/71

BBC LEGENDS BBCL 4191-2 [2 CDs]
Jascha Horenstein's 1969 Bournemouth recording of Mahler's Sixth Sympony has long been on my wish list for issue by BBC Legends and this year my wish has been fulfilled at last. His nihilistic view of Mahler's most challenging work is a formidable achievement that should be heard by everyone who values this work's grand and terrible message to posterity.
David Dunsmore

The Art of the Lindsays Quartets by Mozart, Schubert, Ravel, Mendelssohn, Haydn, Beethoven, Borodin, Janácek, Tippett and Bartók

The Lindsays rec. 1992-2005

SANCTUARY CLASSICS RESONANCE CDRSB404 [5 CDs]
This set is undoubtedly my bargain chamber collection. At around £15 its marvellous value. The Lindsays were splendid for 40 years and this complation goes a fair way to show why.In addition are 2 live recordings from their farewell in Sheffield. It will lead to you more great renditions from a quartet who really enjoyed introducing chamber music to the public. You can give this as a present and the recipient will think "how generous".and you'll still have change from a twenty to buy a nice bottle!
---

Orlando GIBBONS (1583-1625)
Peace on Earth - Sacred and Secular Music

Truro Cathedral Choir/Robert Sharpe; Christopher Gray (organ) rec. 2005

LAMMAS RECORDS LAMM190D
This is a lovely collection of Gibbons choral work.It is superbly sung. Definitely a good disc to relax to and enjoy one of England's finest Choral writers. My Choral record of the year.
---

Dennis Brain Wolfgang Amadeus MOZART (1756-1791) Horn Concerto No. 3, Divertimento No. 14 Benjamin BRITTEN (1913-1976) Serenade for tenor, horn and strings Robert SCHUMANN (1810-1856) Adagio and Allegro Darius MILHAUD (1892-1974) Chasse à Valabre Peter Racine FRICKER (1920-1990) Wind Quintet

Dennis Brain, BBC SO, Sir Malcolm Sargent, Benjamin Britten; Dennis Brain Wind Quintet rec. 1953-7

BBC LEGENDS BBCL4192-2
This is a wonderful disc from a master musician. The Mozart is superb as is the Britten. It will be 50 years since Dennis was killed next September. This disc tells us why he was so great.
---

George Frideric HANDEL (1685-1759) Water Music Suites 1-3, Music for the Royal Fireworks

Aradia Ensemble/Kevin Mallon rec. 2005

NAXOS 8.557764
This was a hugely enjoyable disc to review and was refreshing to hear familiar music coming up bright and fresh in 2006! At a firework party we heard it again and realised how great an achievement this was. There were some reservations about speed of the Air and the use of the tambourine but I've got used to them! Naxos are used to producing splendid bargains and this one of their best ever!
---

Wolfgang Amadeus MOZART (1756-1791) The Piano Sonatas, plus fantasies & rondos

Leon McCawley rec. 2005/6

AVIE AV2105 [5CDs]

This is wonderful collection of music that is still underrated and thought of being too "pretty" or samey. Leon McCawley, whom I've watched emerging over the past decade, has assessed Mozart and studied these works closely to produce a superb set of recordings. With very intelligent notes by Malcolm Macdonald, excellent recording and a great price this is a splendid set for yourself and as gifts at Christmas. The chronological order helps you see the advancement of Mozart's skill in this genre and there are sonatas whose joys you will discover or rediscover with great pleasure. P.S. I'd love to hear him in Schubert!
Robert Farr
As the major recording companies amalgamated and retrenched in recent years, the lot of the opera reviewer suffered more than most with only the likes of Opera Rara and Chandos, both with the help of funding from The Peter Moores Foundation, breaking the mold with studio recordings. Three factors have improved matters significantly. First, the emergence from copyright of recordings from the early LP years in superb remasterings by Mark Obert-Thorn on Naxos, second, the rapid issue of DVDs from both the archive and of recent live performances and finally the issue of live performnces from the likes of the Rossini Festival at Pesaro in both CD and DVD formats.
---

Gioachino ROSSINI (1792-1868)
La Scala Di Seta

Alessandro Corbelli, Luciana Serra, Stuttgart Radio SO/Gianluigi Gelmetti rec. live 1990

EUROARTS 20549078

No composer has benefited more than Rossini in terms of recordings filling significant gaps in the discography of his 39 operas. Rossini first made an impact on the opera scene with a series of five one act farse for the Teatro San Moisè in Venice around 1812. These were recorded on video at the Shwetzingen Festival in the early 1990s in visually delightful sets and productions. Of the two that have been issued this year I have chosen the third of Rossini's series with its popular overture a bonus.
---

Gioachino ROSSINI (1792-1868)
Matilde di Shabran

Annick Massis, Juan Diego Florez, Orchestra Sinfónica de Galicia/Riccardo Frizza rec. live 2004

DECCA 4757688
[3 CDs]
My second and third choices are of Rossini operas recorded at the Pesaro festival. The first is an audio recording of Rossini's rarely heard 32nd opera Matilde di Shabran. This was the work that Juan Diego Florez saved at its Pesaro premiere in 1996, since when he has become a prized Decca artist. When he reprised the role of Corradino at the Festival in 2004 Decca were there to record it live. They have made a superb job of the live recording with no intrusion of applause.
---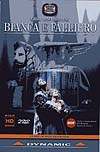 Gioachino ROSSINI (1792-1868)
Bianca e Falliero

María Bayo, Daniela Barcellona, Francesco Meli Orchestra Sinfonica de Galicia/Renato Palumbo rec. live 2005

DYNAMIC 33501
Another choice is also from Pesaro. It is of a DVD of Rossini's 30th opera Bianca e Falliero with Daniella barcellona as Falliero and Maria Bayó as Bianca in a visually interesting production which is also available as a CD.
---

Gioachino ROSSINI (1792-1868)
Maometto II

Lorenzo Regazza, Anna-Rita Gemmabella, Carmen Giannattasio, O & Ch Teatro La Fenice, Venice/Claudio Scimone rec. live 2005

DYNAMIC 33492

My last Rossini selection from what has been a vintage year for the composer is a DVD of his 31st opera Maometto II. It was a work that he thought sufficiently off that he re-wrote it as La Siège de Corinthe (No. 36) when he was in charge at the Paris Opera. This well staged perforamance was recorded by Dynamic in February 2005 at the La Fenice in Venice where the opera was premiered. Like Bianca e Falliero it is recorded in High Definition.
---

Giuseppe VERDI (1813-1901)
Aida

Plinio Clabassi, Jussi Björling, Boris Christoff, Rome Opera House O & Ch/Jonel Perlea rec. 1955

NAXOS HISTORICAL 8.11142-44
[3 CDs]
Moving from Rossini, my last two choices are of operas by Verdi. The first is of Mark Obert-Thorn's reamstering of the RCAs 1955 recording of Aida with Jussi Bjorling, Zinka Milanov, Fedora Barbieri, Leonard Warren and Boris Christoff a formidable quintet of singers. The Naxos CDs sound better than the original LPs ever did.
---

Giuseppe VERDI (1813-1901)
Don Carlos

Joseph Rouleau, André Turp, Robert Savoie, BBC Concert O/John Matheson rec. 1972

OPERA RARA ORCV 305
[4 CDs]
My final choice is perhaps the most important of all, It is of Don Carlos in the Opera Rara issue of the 1973 BBC recording of all the music that Verdi composed for the Paris premiere in 1867, some of which was cut to enable the Parisians to catch their trains home. This lost music was only rediscovered in 1969 and this performance, now reissued, allows us to hear the most marvelous of Verdi's operas as the composer originally intended.
Göran Forsling
Birgit Nilsson - Swedish Radio Concerts

Birgit Nilsson rec. 1947-61

BLUEBELL ABCD055
Live recordings catching the great soprano on top form in some of her signature roles plus a couple of real rarities, including her very first commercial record.

---

Niccolò PAGANINI (1782–1840) Twenty-Four Caprices (arr. for saxophone)

Raaf Hekkema rec. 2005

MUSIKPRODUKTION DABRINGHAUS UND GRIMM 619 1379-2
"...not for a very long time have I been so captivated by a disc" I wrote in my review and I'm still just as amazed every time I play this recording: the technique, the beauty of the playing, everything.
---

Wolfgang Amadeus MOZART (1756-1791) Un moto di gioia - Opera and Concert Arias

Miah Persson Swedish CO/Sebastian Weigle rec. 2005

BIS SACD-1529

One of the loveliest lyric sopranos around in a completely enchanting Mozart programme.

---

Domenico CIMAROSA (1749–1801)
Il matrimonio segreto

Dietrich Fischer-Dieskau, Julia Varady, Arleen Auger, Julia Hamari English CO/Daniel Barenboim rec. September 1975/6

DEUTSCHE GRAMMOPHON 476 5303 [3 CDs]

A handful of the best singing actors under the spirited direction of Barenboim in the most scintillating of opere buffe. Recorded 30 years ago but sounding fresh as paint.
---

Tales of Opera

Simon Keenlyside, Münchner Rundfunkorchester/Ulf Schirmer rec. 2006

SONY CLASSICAL 82876884822
One of today's leading baritones finally gets an opportunity to show his versatility in a testing programme. What a voice, what expressiveness!
---

Wolfgang Amadeus MOZART (1756 – 1791)
Tutto Mozart!

Bryn Terfel, Scottish CO/Sir Charles Mackerras rec. 2006

DEUTSCHE GRAMMOPHON 4775886
Bryn Terfel shows his mastery in characterisation as well as his limitless vocal resources in this mix of well-known firends and thrilling new acquaintances.
John France

An English Renaissance: music for oboe and strings by Vaughan Williams, Britten, MOeran, Maconchy and Gow - inspired by Leon Goossens

George Caird (oboe) rec. 2004

OBOE CLASSICS CC2009
I chose this CD for three reasons: firstly, it is a fine foray into a backwater of English chamber music that well deserves exploration; secondly, the stunning playing – well recognising the variety of moods and the language of the several composers; and finally, the Dorothy Gow – possibly the most moving and eye-opening piece of music I have heard this year. Definitely a seriously important addition to the catalogue.
Michael Greenhalgh

Ludwig van BEETHOVEN (1770-1827) Piano Concerto No. 4, Piano Concerto (arr. from violin concerto)

Boris Berezovsky, Swedish CO/Thomas Dausgaard rec. 2001

SIMAX PSC1280
As fine a performance of the fourth piano concerto as you'll hear and an extra Beethoven piano concerto which will be more familiar as the violin concerto. But this is Beethoven's own arrangement with 4 cadenzas and a very convincing case is made for it.
---

Ludwig van BEETHOVEN (1770-1827) Symphony No. 3, Twelve Contredanses, Funeral March, Romances 1 & 2

Katarina Andreasson, Swedish CO/Thomas Dausgaard rec. 2002

SIMAX PSC1281
The most stimulating Eroica I've heard in years with the Contredanses including the one with the Eroica theme and another Beethoven Funeral March on the Death of a Hero as novel and illuminating couplings. But it's the character and vitality of the playing that are really arresting.
---

Orlando GIBBONS (1583-1625) Keyboard Music Christopher Hogwood rec. 1975 EXPLORE RECORDS EXP0006

Here's a disc that's really stood the test of time. Both vibrant and meticulously structured, these 1975 performances haven't been bettered. Plenty of variety too in the use of 3 historic instruments: chamber organ, virginals and harpsichord.
Tony Haywood

Camille SAINT-SAËNS (1835-1921) Piano Trios 1 & 2

Florestan Trio rec. 2004

HYPERION CDA67538
We all know of Saint-Saens's gift for melody, and these two glorious works display that to the full. They are neatly from either end of his career and the contrasts and colours are beautifully realized by the Florestan Trio, who seem to be going from strength to strength.
---

Albert ROUSSEL (1869-1937) Bacchus et Ariane: Suites 1 & 2, Symphony No.2

Orchestre de Paris/Christoph Eschenbach rec. 2005

ONDINE ODE1065-2
Knowing the later symphonies and the Bacchus ballet did not prepare me for the revelation of the Roussel Second Symphony, whose dark colours and orchestration are of gripping originality. Eschenbach gives a superbly prepared account, now replacing Martinon as first choice, with the Bacchus complete ballet a generous and equally well played bonus.
---

Alexander SCRIABIN (1872-1915) Five Preludes, Sonata No.3 Nikolai MEDTNER (1880-1951] Sonata-Reminiscenza Igor STRAVINSKY (1882-1951) Three Movements from Petroushka

Evgeny Kissin (piano) rec. 2004

BMG-RCA RED SEAL 82876 65390-2
This mixed but logical recital finds the young Russian back on home turf and obviously loving it. His Scriabin smoulders, his Medtner broods and his Stravinsky glitters, all in exemplary sound.
---

Gustav MAHLER (1860-1911) Symphony No. 8 ('Symphony of a Thousand')

Warsaw National Philharmonic Ch & O/Antoni Wit rec. 2005

NAXOS 8.550533/4
I really didn't expect to be making a Mahler recording a Disc of the Year, but this Antoni Wit performance is as fine a 'Thousand' as you will ever hear. It has great nobility, the finest choral singing I've heard in this piece, a well balanced team of soloists and, above all, a real symphonic vision that he and his fine orchestra see through from start to finish.
Christopher Howell


Frédéric CHOPIN (1810-1849) Piano works

Arturo Benedetti Michelangeli (piano) rec. 1962

OPUS ARTE OA0940D

A quite extraordinary experience, something timeless that goes beyond the confines of Chopin and Michelangeli themselves to touch the universal.
---

Claude DEBUSSY (1862-1918) The Complete Piano Works Vol. 2

Joyce Hatto rec. 2001/2

CONCERT ARTIST CACD 9131-2
This looks like becoming a classic version of the "Etudes". But if I had to choose just one piece from Hatto's Debussy (so far) with which to demonstrate that she is up there with the greats, it would be "La Plus que lente".
---

Franz SCHUBERT (1797-1828) Abendbilder

Christian Gerhaher (baritone), Gerold Huber (piano) rec. 2005

BMG-RCA RED SEAL 82876 777162
Lieder singing of the highest order.
---
Sir Charles Villiers STANFORD (1852-1924) Songs of the Fleet, The Revenge: A Ballad of the Fleet, Songs of the Sea

Gerald Finley (baritone) BBC National CH & O Wales rec. 2005

CHANDOS CHSA 5043

The best versions so far of the two popular Stanford cycles, with the once-popular "Revenge" entering the catalogue for the first time.
---

Fantasies and Dream-Figures Lieder by Schubert, Berg and Wolf

Christianne Stotijn (mezzo), Joseph Breinl (piano) rec. 2005

ONYX 4009
A highly original programme sung by an up-and-coming singer who can bear comparison with even the greatest lieder-singers. She is furthermore blessed by a pianist who seems to share her imagination and freedom of spirit.
---

Antonio VIVALDI (1678-1741)
Musica Sacra Vol. 5

Sandrine Piau, Stefano Montanari (violin)(4), Marcello Gatti Accademia Bizantina/Ottavio Dantone rec. 2005

NAÏVE OP 30416
It's beginning to dawn on me that we're living in a golden age of Vivaldi interpretation.
Robert Hugill

John JENKINS (1592–1678) Consort Music

The Consort of Musicke rec. 1981

EXPLORE EXP0010
Wonderful survey of the works of a composer currently neglected on disc.
---

Remember Your Lovers Songs by Tippett, Britten, Purcell and Humfrey

John Mark Ainsley (tenor), Ian Burnside (piano) rec. 2005

SIGNUM RECORDS SIGCD066
Fine recital from a fine young singer and a superb new outing for the Tippett songs.
---

Clytus GOTTWALD (b. 1925) Choral transcriptions of Berlioz, Ravel, Debussy, Liszt, Wolf, Wagner, Berg, Webern and Mahler

KammerChor Saarbrücken/Georg Grün rec. 2004/5

CARUS 83.182
Something to explore, the delicious textures of Gottwald's choral arrangements.
Ian Lace

Sergey RACHMANINOV (1873-1943) Opera Highlights: Aleko, The Miserly Knight, Francesca da Rimini

Mariana Zvetkova, Boiko Zvetanov, Sofia National Opera Ch & O/Nayden Todorov rec. 2005

NAXOS 8.557817
This is an attrative and adventurous concept, a valuable addition to the Rachmaninov discography. All the excerpts are performed with passion and commitment.
---

Jean SIBELIUS (1865-1957) A Film in Two Parts: The Early Years; Maturity and Silence

Christopher Nupen (writer and director) rec. 1984 NTSC All regions

ALLEGRO FILMS 05CN

Brilliant, insightful documentaries, lovingly photographed amongst the lakes and forests of Finland, in all seasons, and supported by sensitively chosen quotations from Sibelius's and his wife's writings. They chart the musical development, through the symphonies and other major works, of a world-acclaimed genius whose star has somewhat dimmed since his death. It is to be hoped that this, the first of Christopher Nupen's wonderful films to be released on DVD, will help restore greater interest in Sibelius's music.
---

Hector BERLIOZ (1803-1869) La damnation de Faust (1828 and 1845/6)

Anne Sofie Von Otter, Keith Lewis, José Van Dam, Peter Rose, Chicago SO & Ch/Sir Georg Solti rec. live 1989

ARTHAUS 102023

A fine tribute to Solti's triumphant 22-year association with the Chicago Symphony. A glorious performance full of dramatic intensity with the three soloists at the their peak.
---

Ottorino RESPIGHI (1879-1936) La Campana sommersa (The Sunken Bell)

Laura Aikin, John Daszak, Roderick Earle, Orchestre National de Montpellier et Choeur Opéra Junior/Friedemann Layer rec. live 2003

ACCORD 4761884 [2 CDs]

La campana sommersa (The Sunken Bell) was one of Respighi's most successful works. A story of the clash of orthodox Christian faith with the older, more pagan beliefs, it reveals the composer's predilection for the world of nature and fable. The music demonstrates Respighi's mastery of the orchestra - luscious harmonies and resplendent orchestrations and Friedmann Layer and the Montpelier orchestra deliver a powerfully dramatic and colourful reading sensitive to the drama's quicksilver mood changes. As Rautendelein, the elf who craves romance with a human, Laura Aiken is appealingly sweet, a powerful and clear coloratura and John Daszak seizes all his varied expressive opportunities as Enrico, tender in his Puccini-like love duets with Rautendelein and angered and frustrated as he impatiently admonishes his dwarf bell-builders.
---

Franz LEHÁR (1870-1948)
Highlights
Le Tsarévitch, Giuditta, Frédérique, Le Comte de Luxembourg, La danse de libellules

Lina Dachary, Alain Vanzo, O & Ch Lyrique of the ORTF/Adolphe Sibert rec. 1966-71

NAXOS 8.111010
Live broadcasts of glittering, lilting readings from Adolphe Sibert who had worked with some of the finest operetta composers including Lehar, Kalman and Robert Stolz. The highlight is the intensity and sincerity of Alain Vanzo as Octavio in Guiditta. Unafraid to insert that little catch in his voice at precisely the right emotional moment, his singing must have left many a misty eye. And Lina Dachary, despite the occasional missed note, has warmth and spontaneity and, when required, spunk; her 'Ah, pourquoi m' as-tu pris mon coeur?' really touches the heart.
---

John FOULDS (1880-1939) Dynamic Triptych for piano and orchestra, April - England (Impressions of Time and Place No. 1) for orchestra, Music-Pictures Group III, The Song of Ram Dass, Keltic Lament

Peter Donohoe (piano) City of Birmingham SO/Sakari Oramo rec. 2006 WARNER CLASSICS 2564 62999-2

Accessible, colourful, dramatic, almost cinematic, music of a seriously undervalued and neglected British composer. The Dynamic Triptych is, to all intents and purposes, a piano concerto conceived in the grand Late Romantic tradition - and dynamic it is: melodic, atmospheric with spendidly huge climaxes it covers the emotional gamut from nobility to romantic tenderness and material that is dread and creepy. Music-Pictures Group III created a sensation at its 1912 Promenade Concerts premiere; the music reflecting Foulds' own reactions to specific paintings: music of sombre and thunderous majesty for Blake's painting, 'The Ancient of Days'; and material of joy and grace for Alfred Brunet's 'Colombine'. The Song of Ram Dass, again quite film music-like, was written in the Indian style shortly after the Foulds arrived in India.
---