Michael Greenhalgh


Michael Greenhalgh was for several years Principal Lecturer in Information
Management at Thames Valley University London and Director of its MA, MSc
and Postgraduate Diploma courses. He has been a regular reviewer for music
periodicals Records and Recording (1972-78), International Music Guide
(1979-82), Cassette Scrutiny (1981-82) and Sound Scrutiny (1983-86). In 1975
he gained an MLitt from Oxford University for a thesis on Dryden and
Purcell's King Arthur. In 1980 he was awarded a Fellowship of the Library
Association for his complete discography of Purcell. In 1992 his complete
discography of Byrd was published in Byrd studies (Cambridge University
Press) with a first supplement issued in Brio in 1996 and a second
supplement in 2006 in Byrd: a guide to research (Routledge). Among other
publications are short monographs on Purcell (1982) and Vaughan Williams'
symphonies (1987) and a complete discography of Gibbons (Brio, 1999).

Donate and keep us afloat
New Releases


<!- cpo end March 2023 --> all cpo reviews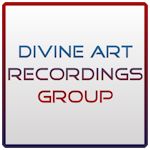 Click to see New Releases
Get 10% off using code musicweb10
All Divine Art reviews
<! apr 12 months Nov 22 - Oct 23 -->