Em Marshall
Managing & Artistic Director
The English Music Festival

Em Marshall read Classics at Oxford, and currently devotes all her energies to making the EMF a successful enterprise. With considerable festival experience gained through work with both the Three Choirs Festival and the Aldeburgh Festival, Em also spent over six years with Thames Publishing, and was later Concert Assistant for the concert promoter firm, Music at Oxford. When not working on the EMF, Em's attachment to English Music continues through her roles of Secretary for the Association of English Singers & Speakers, Secretary of the Peter Warlock Society, Head of Publicity for the Elgar Society and Trustee of the Vaughan Williams Society. She is the editor of the AESS Journal and is regularly in print, primarily as a reviewer and freelance programme-note writer. She has been involved in the promotion of English music since the age of 15 and is determined to see it fully appreciated.


England is fortunate in having a great legacy of characterful and brilliant
composers whose inspiration and craftsmanship never fail to surprise and delight. These composers have produced a corpus of works that lends themselves to dramatic performances, and contain some of the most beautiful and exciting pieces ever composed.

Although Elgar's great symphonies and Britten's powerful operas are well represented in the concert hall and opera house, the exquisitely crafted songs of Quilter or Warlock, Vaughan Williams' delightful chamber music and the choral masterpieces of Holst, Bantock and Howells, equal in stature, remain unjustly neglected and give way to works by foreign composers of lesser merit. For example, in ten years of Promenade concerts from 1992 to 2001 more time has been allocated by the British Broadcasting Corporation to the music of Kurt Weill than to the music of Stanford, Parry, Delius, Walton, Bax, Moeran, Purcell and Holst put together.

The English Music Festival will rectify this great injustice and will bring to light the richness and ingenuity of our musical heritage. It will bring back to the repertoire pieces that should never have fallen from favour and that can be argued to be far more exciting, inspired and uplifting than much that is played in the concert hall today.

We are currently offering in excess of 52,619 reviews
Donate and keep us afloat
New Releases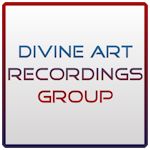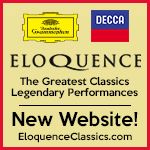 Special offer 50% off
15CDs £83 incl. postage


Follow us on Twitter
Editorial Board
MusicWeb International
Founding Editor
Rob Barnett
Editor in Chief
John Quinn
Seen & Heard
Editor Emeritus
Bill Kenny
MusicWeb Webmaster
David Barker
Postmaster
Jonathan Woolf
MusicWeb Founder
Len Mullenger