paid for
advertisements

<!- Forgotten to FEb 2023-->
FOGHORN Classics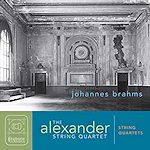 Brahms String Quartets

All Foghorn Reviews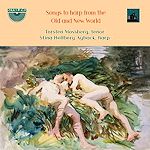 Songs to Harp from
the Old and New World

all Nimbus reviews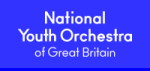 Follow us on Twitter
Editorial Board
MusicWeb International
Founding Editor
Rob Barnett
Editor in Chief
John Quinn
Contributing Editor
Ralph Moore
Webmaster
David Barker
Postmaster
Jonathan Woolf
MusicWeb Founder
Len Mullenger
RUSSIAN, SOVIET & POST-SOVIET CONCERTOS

A Discography Of CDs And LPs
Prepared by Michael Herman
Edited by Stephen Ellis

© 2017-20 Michael Herman

Most recent update: August 2020

This discography
Composers A-G
Composers H-P
Composers R-Z
Prokofiev
Rachmaninov
Shostakovich
Stravinsky
Tchaikovsky

---

INTRODUCTION

Despite a late start in the field of classical music, Russian composers would take their place in the forefront of this art. The concerto barely existed in early nineteenth-century Russia except as an import from Western Europe, but by the end of that century and throughout the twentieth century, some of its greatest and most popular examples were being composed by Russian and other Soviet composers. The concertos composed by Tchaikovsky, Rachmaninov, Glazunov, Prokofiev, Khachaturian and Shostakovich continue to be among the most-performed representatives of this genre. It is the object of this work to document all the recordings of concertos by the most famous as well as most obscure Russian, Soviet and post-Soviet composers. The composers included in this discography are those who wrote concertos and other works for soloist(s) and orchestra that have been issued on CDs and LPs who were born in Russia or in 11 other nations that once were part of the Soviet Union: Ukraine, Belarus, Moldova, Armenia, Azerbaijan, Georgia, Kazakhstan, Kyrgyzstan, Tajikistan, Turkmenistan and Uzbekistan. Not included are composers from the Baltic nations of Estonia, Latvia and Lithuania.

Recorded is here defined as being available in a physical format that can be (or could have been) purchased or obtained from either a commercial or non-commercial source. Tape recordings, DVD's, music available exclusively as downloads from the internet and formats other than CD's or LP's are not included.

The entry for each composer consists of two sections. First there is a compact biographical paragraph that notes some essential information such as place of birth, higher musical education (including schools and prominent teachers), subsequent musical careers in addition to composing, and details of other concertos that have not been recorded. Compositional styles are not discussed in these paragraphs, and readers are referred to the bibliography where various reference books that cover this subject are listed. The second part of each composer entry consists of lists of his or her concertos that have been recorded and the various recordings of each work. A concerto is very broadly defined defined for the purposes of this discography to include any work that has the word "concerto," "concertino" or "concertante" in its title whether or not a soloist is involved. Also included is any work in which an instrumental soloist is continually involved whatever its title may be. For every concerto that has them, the opus number, key signature and title are noted and the year of composition (when known) is stated for all. The entries of the concertos that have had multiple recordings are listed alphabetically by soloist's name. Each listing of a recording consists of the following components (again, if known): (1) Performers – soloist(s), conductor, orchestra), (2) Other works on the recording. (3) Label and catalogue number and year of issue and (4) If the recording is a reissue, the original LP or CD release, and its year of issue. Please note that the performers listed are for the entry work and not necessarily for the work or works that complete the disc. Also, in most instances when an entry work is included in a large collection (especially if most of the other works are not related to the discography's subject), the list of couplings is not given but is replaced by the title of the collection.

ACKNOWLEDGEMENTS
As noted above, Stephen Ellis has edited this work. However, he was much more than an editor who corrected my errors both inadvertent and egregious, but he also enlightened me with his vast knowledge of composers of the modern era and recordings of their works. His contribution was indispensable and greatly appreciated. I am also very grateful to Holger Sambale from Germany who saw my original manuscript and pointed out many recordings and composers that I was totally unaware of and also a number of factual errors. I have since incorporated these additions and corrections into this work. Thanks also once again to Len Mullenger for hosting my work on his superb MusicWeb International website and also to David Barker for straightening out the technical problems that I submitted along with the document.

PLEASE NOTE
(1) Spelling: As the names of practically all composers in this discography are originally written in different alphabets (Cyrillic, Armenian, Georgian, etc.), they often appear transliterated differently in various sources. I have used the most commonly recognized versions, such as Tchaikovsky, Rachmaninov, etc. In some cases, where known, I will also indicate a transliteration preferred in the newly independent former Soviet Republics such as Ukraine, Belarus and Azerbaijan.

(2) For the sake of clarity and convenience, all LPs from the Soviet Union's record manufacturing monopoly are indicated by the label name "Melodiya" although this designation did not come into use until c. 1964.

(3) All recordings listed are CDs unless specifically designated as LPs.

(4) Finally, as this discography is published online, it can always be a work in progress, as the author has the ability to amend the document when necessary with very little difficulty. A work of this type is bound to contain errors and omissions as so much material has been gathered from so many diverse sources.

---

COMPOSER INDEX
Because of the conversion of the discography to pdf, linking to individual composers is not possible. We have kept the list so that you are able to see who is included.

ABDULLAYEV, RUSTAM (b. 1947, UZBEKISTAN)
ABELIOVICH, LEV (1912-1985, BELARUS)
ACHRON, ISIDOR (1891-1948)
ACHRON, JOSEPH (1886-1943)
ADIGEZALOV, VASIF (1935-2003, AZERBAIJAN)
AFANASIEV, LEONID (1921-1995)
AGADZHIKOV, AMAN-DURDI (1937-2014, TURKMENISTAN)
AGOPOV, VLADIMIR (b. 1953, UKRAINE)
AKBAROV, IKRAM (1921-2011, UZBEKISTAN)
AKHINYAN, GRIGOR (1926-1991, ARMENIA)
ALESKEROV, SULIEMAN (1924-2000, AZERBAIJAN)
ALEXANDROV, ANATOLY (1888-1982)
ALKHIMOVICH, PYOTR (b. 1946, BELARUS)
ALLAYAROV, REDZHEP (b. 1936, TURKMENISTAN)
ALTUNYAN, RUBEN (b. 1939, ARMENIA)
AMIROV, FIKRET (1922-1984, AZERBAIJAN)
ANDRIASOV (ANDRIASYAN), IOSIF (1933-2000)
ANTONYUK, VALERIY (b.1979, UKRAINE)
ARAPOV, BORIS (1905-1992)
ARENSKY, ANTON (1861-1906)
ARMENYAN, GEVORG (1920-2005, ARMENIA)
ARTYOMOV, VYACHESLAV (b. 1940)
ARUTYUNYAN, ALEXANDER (1920-2012, ARMENIA)
ARUTYUNYAN, ERIK (1933-2009, ARMENIA)
ASAFIEV, BORIS (IGOR GLEBOV) (1884-1949)
AVSHALOMOV, AARON (1894-1965)
AZARASHVILI, VAZHA (b. 1936, GEORGIA)
BABAJANYAN, ARNO (1921-1983, ARMENIA)
BAGDASARYAN, EDWARD (1922-1987, ARMENIA)
BAKSHI, ALEXANDER (b. 1952, GEORGIA)
BALAKIREV, MILY (1837-1910)
BALANCHIVADZE, ANDREI (1906-1992, GEORGIA)
BALEY, VIRKO (b. 1938, UKRAINE)
BALTIN, ALEXANDER (1931-2009)
BANSHCHIKOV, GENNADY (b. 1943)
BARDANASHVILI, IOSEPH (b. 1948, GEORGIA)
BARSUKOV, SERGEI (1898-1984)
BASNER, VENIAMIN (1925-1996)
BATASHOV, KONSTANTIN (b. 1938)
BAYAKHUNOV, BEKIR b. 1933, KAZAKHSTAN)
BLUMENFELD, FELIX (1863-1931)
BLYAKHER, ZACHAR (b. 1923)
BOGATYRYOV, ANATOL (1913-2003, BELARUS)
BOIKO, ROSTISLAV (1931-2002)
BORTKIEVICH (BORTKIEWICZ), SERGEI (1877-1952)
BRINCKEN, ALEXANDER (b.1953)
BRONNER, MIKHAIL (b. 1952)
BRUSILOVSKY, YEVGENY (1905-1981)
BUDASHKIN, NIKOLAI (1910-1988)
BUNIN, REVOL (1924-1976)
BUNIN, VLADIMIR (1908-1970)
CATOIRE, GEORGI (1861-1926)
CHAIKIN, NIKOLAI (1915-2000, UKRAINE)
CHALAYEV, SHIRVANI (b. 1936)
CHITCHYAN, GEGUNI (b. 1929, ARMENIA)
CONUS, JULIUS (1869-1942)
CUI, CESAR (1835-1918)
DADASHEV, AZER (b. 1946, AZERBAIJAN)
DAVIDOV, KARL (1839-1889)
DAVIDOV, SHALVA (b. 1934, GEORGIA)
DAVITASHVILI, MERI (1924-2014, GEORGIA)
DENISOV, EDISON (1929-1996)
DMITRIEV, GEORGI (b. 1942)
DRUKH, IGOR (b. 1966)
DZHABADARI, EREKLE (1891-1937, GEORGIA)
EKIMOVSKY, VIKTOR (b. 1947)
ESHPAI, ANDREI (b. 1925)
EVLAKHOV, OREST (1912-1973)
FALIK, YURI (1936-2009)
FEINBERG, SAMUIL (1890-1962)
FELTSMAN, OSKAR (b. 1921)
FIALA, GEORGE (b. 1922, UKRAINE)
FINAROVSKY, GRIGORI (1906-1979, UKRAINE)
FINKO, DAVID (b. 1936)
FIRSOVA, ELENA (b. 1950)
FREIDLIN, YAKOV (JAN) (b. 1944)
FRID, GRIGORI (1915-2012)
FROLOV, IGOR (b. 1937)
GABUNIYA, NODAR (1933-2000, GEORGIA)
GADJIBEKOV, ISMAYIL (1949-2006, AZERBAIJAN)
GADJIBEKOV, SULTAN (1919-1974, AZERBAIJAN)
GADJIEV, RAUF (1922-1995, AZERBAIJAN)
GALYNIN, HERMAN (1922-1966)
GASANOV, GOTFRIED (1900-1963)
GAZIZOV, ROBERT (b. 1939)
GEKKER, PYOTR (b. 1945)
GLAZACHOV, GENNADY (b. 1915, UKRAINE)
GLAZUNOV, ALEXANDER (1865-1936)
GLIERE, REINHOLD (1875-1956)
GLONTI, FELIX (b. 1927, GEORGIA)
GOEDICKE, ALEXANDER (1877-1957)
GOLDSTEIN, MIKHAIL (1917-1989)
GOLOVIN, ANDREI (b. 1950)
GOLUBEV, YEVGENY (1910-1988)
GORDELI, OTAR (1928-1994, GEORGIA)
GORELOVA, GALINA (b. 1951, BELARUS)
GOTTLIEB, MIKHAIL (1907-1978)
GRETCHANINOV, ALEXANDER (1864-1955)
GRIGORIAN, GRANT (1919-1962)
GROKHOVSKY, VYACHESLAV (b. 1945)
GUBAIDULINA, SOFIA (b. 1931)
GUBARENKO, VITALY (1934-2000, UKRAINE)
GUREVICH, LEONID (b. 1932, AZERBAIJAN)
ICHMOURATOV, AIRAT (b. 1973, TATARSTAN)
IKILIKIAN, ARSHAK (b. 1948, ARMENIA)
IRSHAI, EVGENY (b. 1951)
ISRAELYAN, MARTUN (b. 1938, ARMENIA)
IVANOV, GEORGI (1927-2010)
IVANOV, KONSTANTIN (1907-1984)
JUON, PAUL (1872-1940)
KABALEVSKY, DMITRI (1904-1987)
KAKHIDZE, VAKHTANG (b. 1959, GEORGIA)
KAMINSKY, DMITRI (1907-1989, BELARUS)
KANCHELI, GIYA (b. 1935, GEORGIA)
KAPUSTIN, NIKOLAI (b. 1937)
KARABITS, IVAN (1945-2001, UKRAINE)
KARAYEV, FARADZH (b. 1943, AZERBAIJAN)
KARAYEV, KARA (1918-1982, AZERBAIJAN)
KARNITSKAYA, NINA (1906-1981)
KASPAROV, YURI (b. 1955)
KAZHGALIYEV, TLES (1949-1996, KAZAKHSTAN)
KAZHLAYEV, MURAD (b. 1931, AZERBAIJAN)
KHACHATURIAN, ARAM (1903-1978, ARMENIA)
KHACHATURIAN, KAREN (1920-2011)
KHAKHANOV, DUDAR (1921-1995)
KHANMAMMADOV, HAJI (1918-2005, AZERBAIJAN)
KHODYASHEV, VIKTOR (1917-2000)
KHOLMINOV, ALEXANDER (b. 1925)
KHRENNIKOV, TIKHON (1913-2007)
KHUDOYAN, ADIK (ADAM) (1921-2000, ARMENIA)
KIKTA, VALERI (b. 1941, UKRAINE)
KLEBANOV, DMITRI (1907-1987, UKRAINE)
KNIPPER, LEV (1899-1974)
KOKOITI, ASLAN (1915-????)
KOKOITI, TATARKHAN (1908-1990)
KOLLONTAI (YERMOLAYEV), MIKHAIL (b. 1952)
KOLODUB, LEVKO (b. 1930, UKRAINE)
KORCHMAR, GRIGORY (b. 1947)
KORNDORF, NIKOLAI (1947-2001)
KOS-ANATOLSKY, ANATOLY (1909-1983, UKRAINE)
KOSENKO, VIKTOR (1895-1938, UKRAINE)
KOSHKIN, NIKITA (b. 1956)
KOUSSEVITZKY, SERGEI (1874-1951)
KOUTZEN, BORIS (1901-1966)
KRASOTOV, OLEKSANDR (1936-2007, UKRAINE)
KRAVCHENKO, BORIS (1929-1979)
KRIUKOV, VLADIMIR (1902-1960)
KULIEV, ASHIR (1918-2000, TURKMENISTAN)
KURBANKLYCHEVA, DZHEREN (b. 1950s?, TURKMENISTAN)
KUZHAMYAROV, KUDUS (1918-1994, KAZAKHSTAN)
KVERNADZE, BIDZINA (1928-2010, GEORGIA)
LANGER, ELENA (b. 1974)
LEDENEV, ROMAN (b. 1930)
LEMAN, ALBERT (1915-1998)
LEONCHIK, SVETLANA (b. 1939)
LEVINA, ZARA (1906-1976)
LEVITIN, YURI (1912-1995)
LIAPUNOV, SERGEI (1859-1924)
LIATOSHINSKY, BORIS (1895-1968, UKRAINE)
LITINSKY, GENRIKH (1901-1985)
LOBANOV, VASSILY (b. 1947)
LOBODA, IGOR (b. 1956)
LOKSHIN, ALEXANDER (1920-1987)
LOURIÉ, ARTHUR (1892-1966)
LUPPOV, ANATOLY (b. 1929)
LVOV, ALEXEI (1798-1872)
LYUDKEVICH, STANISLAV (1879-1979, UKRAINE)
MACHAVARIANI, ALEXEI (1913-1995, GEORGIA)
MAGDALITS, VLADIMIR (b. 1951)
MAMEDOV, IBRAHIM (1928-1993, AZERBAIJAN)
MAMISASHVILI, NODAR (b. 1930, GEORGIA)
MANEVICH, ALEXANDER (1908-1976)
MANSURYAN, TIGRAN (b. 1939, ARMENIA)
MARKOV, ALBERT (b. 1933, UKRAINE)
MARTYNOV, VLADIMIR (b. 1946)
MATVEYEV, MIKHAIL (1912-1994)
MEDTNER, NIKOLAI (1880-1951)
MIASKOVSKY, NIKOLAI (1881-1950)
MINENKO, VIKTOR (1917-1984)
MINKOV, MARK (1944-2012)
MIRISLI, RAMIZ (1934-2015, AZERBAIJAN)
MOSOLOV, ALEXANDER (1900-1973)
MOURAVIEFF, LEO (1905-1987)
MUKHAMEDZHANOV, SYDYKH (1924-1991, KAZAKHSTAN)
MUSHEL, GEORGI (1909-1989)
MUSSORGSKY, MODEST (1839-1881)
MUSTAFA-ZADE, VAGIF (1940-1979, AZERBAIJAN)
MUZAFAROV, MANSUR (1902-1966)
NABOKOV, NICOLAS (1903-1978)
NAGOVITSIN, VYACHESLAV (b. 1939)
NAKHABIN , VLADIMIR (1910-1967, UKRAINE)
NAPRAVNIK, EDUARD (1839-1916)
NASIDZE, SULKHAN (1927-1996, GEORGIA)
NESTEROV, ARKADY (1918-1999)
NIKOLAYEVA, TATIANA (1924-1993)
NIKOLSKY, YURI (1895-1962)
NOSYREV, MIKHAIL (1924-1981)
NURYMOV, CHARY (1941-1993, TURKMENISTAN)
OGANESYAN, EDGAR (1930-1998, ARMENIA)
OKUNEV, HERMAN (1931-1973)
OVUNTS, GAGIK (b. 1930 ARMENIA)
PABST, PAUL (PAVEL) (1854-1897)
PAKHMUTOVA, ALEXANDRA (b. 1929)
PARSADANYAN, BORIS (1925-1997)
PARTSHKHALADZE, MERAB (1924-2008, GEORGIA)
PAVLOVA, ALLA (b. 1952)
PEIKO, NIKOLAI (1916-1995)
PETROV, ANDREI (1930-2006)
PETROV, PYOTR (b. 1949)
PIGOVAT, BORIS (b. 1953)
PODDUBNY, SERGEI (b. 1954)
PODGAITS, EFREM (b. 1949)
PODKOVYROV, PETR (1910-1977, BELARUS)
POLOZ, NIKOLAI (b. 1936)
POLYAKOV, VALERI (1913-1970)
PROKOFIEV, SERGEI (1891-1953)
RABINOVICH-BARAKOVSKY, ALEXANDRE
(b. 1945)
RACHMANINOV, SERGEI (1873-1943)
RAKHMADIEV, ERKEGALI (1932-2013, KAZAKHSTAN)
RAKOV, NIKOLAI (1908-1990)
RASKATOV, ALEXANDER (b. 1953)
RAYKHELSON, IGOR (b. 1961)
REDZHIPOV, REDZHEP (b. 1944, TURKMENISTAN)
REPNIKOV, ALBIN (1932-2007)
REVUTSKY, LEV (1889-1977, UKRAINE)
RIMSKY-KORSAKOV, NIKOLAI (1844-1908)
ROGALYEV, IGOR (b. 1948)
ROSLAVETZ, NIKOLAI (1881-1944)
RUBASHEVSKY, VLADIMIR (b. 1931)
RUBINSTEIN, ANTON (1829-1894)
RUBTSOV, FEODOSY (1904-1986)
RYBNIKOV, ALEXEI (b. 1945)
RZAYEV, AZER (b. 1930, AZERBAIJAN)
SAGATOV, MANSUR (1939-2003, KAZAKHSTAN)
SALIKHOV, ULUGBEK (b. 1945, UZBEKISTAN)
SALMANOV, VADIM (1912-1978)
SAMINSKY, LAZARE (1882-1959)
SANADZE, EDUARD (1938-1987, GEORGIA)
SCHNITTKE, ALFRED (1934-1998)
SCRIABIN, ALEXANDER (1872-1915)
SERGEYEVA, TATIANA (b. 1952)
SHAKHIDI, TOLIB (b. 1946, TAJIKISTAN)
SHAKHOV, ILYA (1925-1986)
SHAMO, IGOR (1925-1982, UKRAINE)
SHAMO, YURI (1947-2015, UKRAINE)
SHARAFYAN, VACHE (b. 1966, ARMENIA)
SHAVERZASHVILI, ALEXANDER (1919-2003, GEORGIA)
SHCHEDRIN, RODION (b. 1932)
SHEBALIN, VISSARION (1902-1963)
SHELYGIN, ALEXEI (b. 1960)
SHISHAKOV, YURI (1925-2000)
SHOSTAKOVICH, DMITRI (1906-1975)
SHTOGARENKO, ANDREI (1902-1992, UKRAINE)
SIDELNIKOV, LEONID (b. 1931)
SIDELNIKOV, NIKOLAI (1930-1992)
SILVESTROV, VALENTIN (b. 1937, UKRAINE)
SIMOVICH, ROMAN (1901-1984, UKRAINE)
SKORIK, MIROSLAV (b. 1938, UKRAINE)
SLONIMSKY, SERGEI (1932-2020)
SMIRNOV, DMITRI (b. 1949, BELARUS)
SMOLSKY, DMITRI (b. 1937, BELARUS)
SOLTAN, VLADIMIR (1953-1997, BELARUS)
STRAVINSKY, IGOR (1882-1971)
SVETLANOV, YEVGENY (1928-2002)
TAKTAKISHVILI, OTAR (1924-1989, GEORGIA)
TANEYEV, SERGEI (1856-1915)
TCHAIKOVSKY, ALEXANDER (b. 1946)
TCHAIKOVSKY, BORIS (1922-1996)
TCHAIKOVSKY, PETER ILYICH (1840-1893)
TCHEREPNIN, ALEXANDER (1899-1977)
TCHEREPNIN, NIKOLAI (1873-1945)
TER-OSIPOV, YURI (1933-1986)
TISHCHENKO, BORIS (1939-2011)
TROTSYUK, BOGDAN (1931-2009, UKRAINE)
TSERTSVADZE, MANANA (1948-1983, GEORGIA)
TSFASMAN, ALEXANDER (1906-1971)
TSINTSADZE, SULKHAN (1925-1991, GEORGIA)
TSYTOVICH, VLADIMIR (1931-2012)
USPENSKY, VLADISLAV (1937-2004)
USTVOLSKAYA, GALINA (1919-2006)
VAGNER, HENRIK (1922-2000, BELARUS)
VAINBERG (WEINBERG), MOISEI (MICZYSLAW) (1919-1996)
VAPIROV, ANATOLY (b. 1947)
VARTAZARYAN, MARTIN (b. 1938, ARMENIA)
VASILENKO, SERGEI (1872-1956)
VILDANOV, RUMIL (1939-1987, UZBEKISTAN)
VLASOV, VLADIMIR (1902-1986)
VOLKOV, KIRIL (b. 1943)
YAGLING, VICTORIA (1946-2011)
YAKHIN, RUSTEM (1921-1993)
YAKUSHENKO, IGOR (1932-1999)
YANCHENKO, OLEG (1939-2002)
YANOV-YANOVSKY, DMITRI (b. 1963, UZBEKISTAN)
YANOV-YANOVSKY, FELIKS (b. 1934, UZBEKISTAN)
YUSUPOV, BENJAMIN (b. 1962, TAJIKISTAN)
ZAKIROV, NURILLA (1942-2003, UZBEKISTAN)
ZATIN, ANATOLY (b. 1954, UKRAINE)
ZHERBIN, MIKHAIL (MYKHAILO) (1911-2004, UKRAINE)
ZHUBINSKAYA, VALENTINA (1926-2013, UKRAINE)
ZHUKOV, SERGEI (b. 1951, UKRAINE)
ZIMBALIST, EFREM (1889-1985)
ZNATOKOV, YURI (1926-1998, UKRAINE)
ZNOSKO-BOROVSKY, ALEXANDER (1908-1983, UKRAINE)
ZOLOTUKHIN, VLADIMIR (1936-2010, UKRAINE)
ZUBYTSKY, VOLODYMYR (b. 1953, UKRAINE)
SOURCES OF INFORMATION

(1) BOOKS

Bennett, John R. Melodiya: A Soviet Russian L.P. Discography. Westport, CT: Greenwood Press, 1981.

Bernandt, G. B. and I.M. Yampolsky (eds). Sovetskie Kompozitory i Muzykovedy . 3 vols. Moscow: Society of Soviet Composers, 1978-1989.

Clough, Francis F. and C.J. Cuming. The World's Encyclopedia of Recorded Music (including Supplements) in 3 vols. London: Sidgwick and Jackson, 1952-57.

The New Grove Dictionary of Music and Musicians, 2nd ed., in 29 vols., edited by Stanley Sadie and John Tyrrell. New York: Grove, 2000.

Ho, Allan and Dmitry Feofanov. Biographical Dictionary of Russian/Soviet Composers. New York: Greenwood Press, 1989.

Layton, Robert (ed.). A Guide to the Symphony. Oxford: Oxford University Press, 1995.

Simpson, Robert. The Symphony, 2 vols. New York: Drake Publishers, 1972.

Slonimsky, Nicolas. Baker's Biographical Dictionary of Musicians, 8th edition. New York: Schirmer Books, 1992.

Slonimsky, Nicolas. Baker's Biographical Dictionary of 20th Century Classical Musicians (edited by Laura Kuhn). New York: Schirmer Books, 1997.

Soviet Long Playing Records. Moscow: Mezhdunarodnaya Kniga, 1966.

Thompson, Oscar (ed). The International Cyclopedia of Music and Musicians, updated 11th edition. New York: Dodd, Mead and Co., 1985.

(2) CATALOGS

ASCAP Symphonic Catalog. 3rd ed. (1977)

Gramophone Classical Record Catalogue (retitled: Gramophone Classical Catalogue) (1953-1996)

Schwann Long Playing Record Catalog (retitled: Schwann 1 – Record and Tape Guide and Schwann Opus) (1949-2001)

(3) WEBSITES

LIBRARY CATALOGUES AND NATIONAL COMPOSER INFORMATION SITES

Bibliothèque Nationale de France http://www.bnf.fr/fr/acc/x.accueil.html


British Library Sound Archive http://www.bl.uk/collections/sound-archive/nsa.html

Deutschen Musikarchivs http://dispatch.opac.d-nb.de/

Library and Archives Canada http://www.collectionscanada.gc.ca/lac-bac/search-recherche/all-tout.php?Language=eng

Library of Congress http://catalog.loc.gov/cgi-bin/Pwebrecon.cgi?DB=local&PAGE=First

New York Public Library Research Catalog http://catnyp.nypl.org/

WorldCat http://www.worldcat.org/

OTHER SITES

Amazon (UK) http://www.amazon.co.uk

Amazon (USA) http://www.amazon.com

Arkiv Music http://www.arkivmusic.com/classical/main.jsp

Ars Antiqua/Mikrokosmos http://www.mikrokosmos.com/

BIS Records http://www.bis.se/index.php

Canfield's Classical Reference classicalreference.com/

Chandos Records http://www.chandos.net

Crotchet http://www.crotchet.co.uk

Dutton Vocalion Records http://www.duttonvocalion.com

EMI/Virgin Classics http://www.emiclassics.com

Gramophone Archive http://www.gramophone.net

Hyperion Records http://www.hyperion-records.co.uk

The Living Composer Project http://www.composers21.com/b.htm

MDT Records http://www.mdt.co.uk/MDTSite/pages/home/default.asp

Music for Piano and Orchestra: The Recorded Repertory by Dr. Allan B. Ho http://www.siue.edu/~aho/discography/Discography.pdf

MusicWeb International http://www.musicweb-international.com

MuziekWeb (Centrale Discotheek Rotterdam) http://www.muziekweb.nl/menu/shared/cat/pica/index.php

Naxos Records http://www.naxos.com

Northern Flowers CD Catalogue http://www.nflowers.ru/engl/cds.html

Onno van Rijen's Soviet Composers Page http://home.wanadoo.nl/ovar/sovcom.htm

Parnassus Classical LP Vinyl Records and CDs http://www.parnassusrecords.com/old_site/oldcatalogs.htm

RussianComposers.org.uk http://www.russiancomposers.org.uk/index.html

20th Century Violin Concertos - Database and Sound Archive by Tobias Bröker http://modernviolin.com/home.html


Unsung Composers http://www.unsungcomposers.com/forum/index.php

COMPOSER AND CONDUCTOR SITES

Many contemporary composers have their own websites and others can be found on the websites of their publishers. There are also websites for earlier composers and conductors that are maintained by societies that promote their music and recordings. These can be found by typing the composer's name into any search engine.
Donate and keep us afloat
New Releases


<!- cpo end March 2023 --> all cpo reviews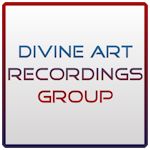 Click to see New Releases
Get 10% off using code musicweb10
All Divine Art reviews
<! apr 12 months Nov 22 - Oct 23 -->