Other Links
Editorial Board
UK

Editor

s

- Roger Jones and John Quinn

Editors for The Americas - Bruce Hodges and Jonathan Spencer Jones

European Editors - Bettina Mara and Jens F Laurson

Consulting Editor - Bill Kenny

Assistant Webmaster -Stan Metzger

Founder - Len Mullenger
Google Site Search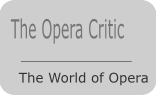 SEEN AND HEARD UK CONCERT REVIEW


Beethoven, R. Strauss
: Mitsuko Uchida (piano), Bavarian Radio Symphony Orchestra, Mariss Jansons (conductor), Royal Festival Hall, London, 25.3.2011 (GDn)
Beethoven:
Piano Concerto No.3 in C minor Op.37
Strauss:
Ein Heldenleben Op.40
With the possible exception of their colleagues in Cologne, the BRSO are the only radio orchestra in the world who can guarantee to fill a concert hall when they tour. Being a radio orchestra, every step of their history is available for public scrutiny through their copious recordings. But even by their high standards, their recent track record is extraordinary. Mariss Jansons is a conductor who now only works with the world's finest orchestras, but he is somehow able to raise even the highest standards. He is at home in the German orchestral system; the Bavarians give him plenty of rehearsal time but expect world-class results. And they get them, time and time again.
But all this is a matter of public record, and UK audiences can find it out for themselves by purchasing any of the BRSO recordings that have recently been released on their own BR Klassik label. Does hearing them in the flesh live up to the expectations those exceptional recordings create? The answer is a resounding yes. This is a seriously good orchestra, and Jansons is a conductor who will only tackle a work if he has a real vision for how he can make something special with it.
The high standard of the performance was helped by the choice of soloist, Mitsuko Uchida is a rare commodity on the London concert stage, so every appearance is to be savoured. On the face of it, Beethoven's Third Concerto would seem like an unusual choice for her. It's music associated with heavy-handed masculine performers, heroically battling against the forces of the orchestra. But Uchida demonstrates that it needn't be like that. She brings subtly and refinement to every phrase. Her playing has a wonderful coherence, with the melodic line creating a stream of consciousness, which has the audience hanging on her every note. That allows her to bring out salient details without these interrupting the flow of the music, curious offbeat accents for example, or exchanges between the hands, where brief motifs at the top of the keyboard are mirrored at the bottom. She also has an amazing ability to take everything down to the quietest imaginable dynamics while still retaining the music's symphonic breadth. It wasn't a perfect performance by any means, there was a glaring wrong note towards the end of the slow movement, and she has a tendency to lose the last half octave or so of runs on the way up to thematic statements. But these are trivial details, and the performance as a whole was a revelation, achieving that mythical status in the Classical repertoire of a performance that allows you to feel that you've never heard the music before.
By contrast, however well you play
Ein Heldenleben
it is always going to feel like it has baggage. It is a shame that Jansons chose this work for the orchestra's London visit, as its flabby structure is hardly the vehicle to demonstrate his mastery of large-scale form. Still, at least he didn't bring a Mahler symphony. But for all my reservations about the work, the performance itself was exemplary. The orchestra had already shown what they could do in the Beethoven, with some seriously tight ensemble and a sensitivity to stylistic concerns that brought them about as close as you can get to period performance on modern instruments. The Strauss benefited from all sorts of wonderful attributes that these players could bring. The string section doesn't quite have that chocolaty lushness of the Berlin or Vienna Philharmonics, but their unity of ensemble is almost as good. The woodwind have some really distinctive colours, and the communication between Jansons and his woodwind soloists is something that conductors of London orchestras can only dream of. The low brass are powerful yet controlled, some nice calf-skin sounds from the timpani, and the quality of the horn section is out of this world.
Jansons took a fairly measured approach to the gargantuan score. He treated each of its six sections as if they were individual symphonic movements, each with its own character, tempo and internal logic. He had plenty of fireworks up his sleeve for the battle scene and the other tutti sections. But it was the quieter passages that made this performance really special, the places where he could show off the colours of his woodwinds, or where the communication within the orchestra could be demonstrated through, for example, the interplay of violins and tenor and bass tuba.
Those recent recordings don't lie; this is a world-class orchestra at the very top of their game. London audiences can't really complain about the quantity and standard of what they are presented on a regular basis, but even so, it would be nice to hear this ensemble more often than we do.

Gavin Dixon

This programme was also reviewed in Munich for Seen and Heard by Jens F Laurson.