Other Links
Editorial Board
UK

Editor

s

- Roger Jones and John Quinn

Editors for The Americas - Bruce Hodges and Jonathan Spencer Jones

European Editors - Bettina Mara and Jens F Laurson

Consulting Editor - Bill Kenny

Assistant Webmaster -Stan Metzger

Founder - Len Mullenger
Google Site Search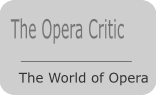 SEEN AND HEARD INTERNATIONAL CONCERT REVIEW


Beethoven, R.Strauss
: Mitsuko U
ch
ida (piano) Bavarian Radio Symphony Orchestra, Mariss Jansons (conductor) Philharmonie @ Gasteig, Munich, 18.3.2011 (JFL)

Beethoven
: Piano Concerto No.3, op.37
R. Strauss
: Ein Heldenleben, op.40

Ein Heldenleben
b
y
Richard Strauss is 45 minutes long, for 30 of which it ends. By the time the final chords die away in the huge, asymmetric Philharmonic Hall of Munich's Gasteig, the members of the Bavarian Radio Symphony Orchestra are all smiles and their chief conductor, Mariss Jansons, too, seems rather pleased. It was indeed a fine performance… at least one that got better and better as it went on: From a dry, swift opening that wasn't particularly lusty, via a few rather disjointed minutes during which each instrumental group sounded distinct and disconnected from the rest, to unsuspected, real swing at the beginning of "Des Helden Walstatt" (just before the military-like march breaks out). Though nicely noisy and clangorous, this wasn't particularly hard edged Strauss and it was at its best whenever it came to tension and gentle release. Concertmaster Anton Barachovsky did Pauline Strauss (portrayed, more or less, in "Des Helden Gefährtin") proud in all her occasional tenderness and domineering shrillness.
If the audience's reactions might have been slightly cooler than expected, it's perhaps because they had already given their all in appreciation of Mitsuko Uchida who performed Beethoven's Third Piano Concerto before intermission. It concluded the Beethoven Piano Concerto cycle the BRSO performed this season, and it did so in great style. After a strangely harsh attack on the opening couple of notes the cat-like sinuousness of Uchida came through, and with it all the control she exudes over the piano-all in service of the music. The bubbly rows of perfectly separated notes, the way notes came in coy pairs, or sparkling triplets… in short: the whole skillfulness and subtlety of her touch… it all came to the fore with pleasingly shocking obviousness. In a way it was-is-altogether heartening how easy it can be to tell mere note-players and key-pushers from the rarified 'real thing'.
Together with an orchestra in pristine deference to her tasteful ways, it made for a combination that spelled not excitement or ravished infatuation but calm and utter enchantment, a melancholic happiness, a perfect kind of laid back delight. The BRSO's strings were precise, the woodwinds doleful, and the timpanist attacked with grim determination. The slow movement went on to be ever so deliberate-something that perhaps fit the mood of the evening slightly better than Beethoven-while the finale vacillated between mercurial and tragic, with playing on the soloists' and the orchestra's part that was as soft as butter.
A pre-core of Solveig's Song (Edvard Grieg) set the mood after Jansons gave the (seemingly obligatory) Japan-condolence speech that was so felt that one couldn't mind. Paraphrasing him, he said that 'we send our thoughts and prayers the way we know best-through music'. Solveig's Song has never sounded more funereal.

Jens F. Laurson
is the Critic-at-Large for
Classical WETA 90.9
, WashingtonDC