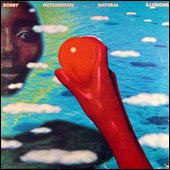 Bobby Hutcherson: Natural Illusions

LP: Blue Note BST-84416
CD: Applause 4408

Tracks & Composers
1 Lush Life (Strayhorn)
2 When You Are Near (Hutcherson)
3 The Thrill Is Gone (Darnell, Hawkins)
4 Sophisticated Lady (Ellington, Mills, Parish)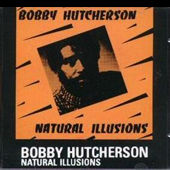 5 Rain Every Thursday (?)
6 The Folks Who Live on the Hill (Hammerstein, Kern)
7 Shirl (Silver)


Personnel
Phil Bodner, Hubert Laws, Romeo Penque, Daniel Trimboli (woodwinds); Eugene Bianco (harp); Bobby Hutcherson (vib); Hank Jones (p); Gene Bertoncini (g); Ron Carter, George Duvivier (b); Jack DeJohnette (d); Wade Marcus (arr); Wade Marcus Orchestra (strings)

Recording Date & Location
2-3 Mar 1972, Englewood Cliffs, NJ

Notes
This is Hutcherson's second recording of "When You Are Near." The first appeared on Happenings (1966).

Commentary
Coming soon.