Judith Bailey: News
Commendations for Judith's recent works
The Dances for clarinet, viola and double-bass was commended in Category 2 of the Recital Music Competition 2011 and Deo Gratis for string orchestra was highly commended at the Shipley Arts Festival of 2011.
Performances of the Double Bass Concerto

The first performance was given by David Heyes and the London Chamber Soloists on Saturday 22 November 2008 in Rook Lane Chapel, Frome, Somerset. It was highly commended in a competition organised by the British and International Bass Forum. The second performance was given by the Cornwall Chamber Orchestra on Saturday 31 January 2009 in St. Elwyn's Church, Hayle as part of a concert given in aid of the 10th anniversary of St. Julia's Hospice.
Chamber music recorded in Bath
The Davey Chamber Ensemble - Juliet Davey, Prunella Sedgwick (violins); Lucy White (viola); Catherine Wilmers ('cello); Jane Plessner (clarinet); Nicola Grunberg (piano) - have recorded the following works:
String Quartet Op. 31
Clarinet Quintet Op. 47
The Towers of San Gimignano Op. 51
Egloshayle Trio Op. 59
Aquamarine Waltz Op. 65
Microminiature No. 1 Op. 68
Microminiature No. 2 Op. 70
Visions of Hildegard Op. 72
Light Op. 76
The sessions took place at the Michael Tippett Centre, Bath Spa University on 19-21 December 2007 (see photos below). Jim Pattison of Dunelm records was the engineer.
The disc has now been released on Divine Art's Metier label (msvcd92101) at mid-price - see Divine Art's website for details. It has also been reviewed on MusicWeb by Rob Barnett, Dominy Clements and Jonathan Woolf.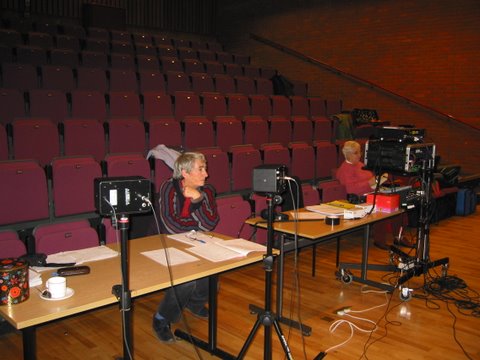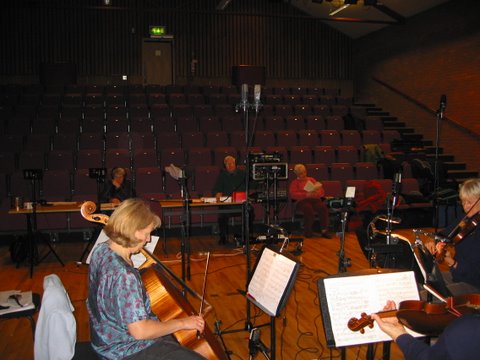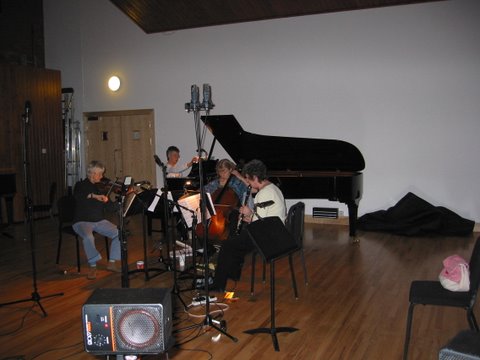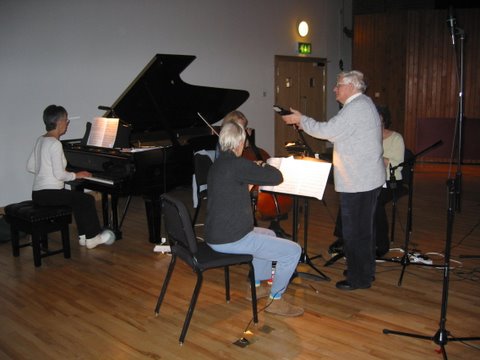 Other recordings

A commercial recording of Judith's song Jeäne is available on a disc entitled Songs of Dorset on the Dunelm Records label which was reviewed on MusicWeb in 2002.
If anyone would like to hear the first (amateur) performance of Judith's Concerto for Orchestra given by the Southampton Concert Orchestra in 1996 - please send an e-mail via this link.