Other Links
Editorial Board
Editor - Bill Kenny


Assistant Webmaster -Stan Metzger

Founder - Len Mullenger
Google Site Search
SEEN AND HEARD NEWS ARTICLE

Edinburgh International Festival 2010 opens today Friday 13th August : John Adams' El Niño set to blow audiences away (BK)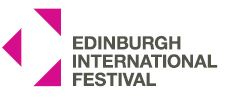 A packed house of over 2000 people have secured sought after tickets to see James Conlon, Sir Willard White, Kelley O'Connor, Jessica Rivera, the Edinburgh Festival Chorus, the National Youth Choir of Scotland, Theatre of Voices and the BBC Scottish Symphony Orchestra perform John Adams's modern day Mexican nativity El Niño. Infused with the rhythms and sounds of Spanish and Latin American music this spectacular work opens Festival 2010 on Friday 13 August, 8.00pm at the Usher Hall.

The 23 concert season at the Usher Hall sees some of the world's most celebrated musicians on stage in Edinburgh: Sakari Oramo and the Finnish Radio Symphony Orchestra perform Wagner and Nielsen this weekend; star of The Wire Clarke Peters narrates Lincoln's Gettysburg Address in Copland's tribute to a great man; America's mighty Cleveland and Minnesota Orchestras come to town; Andrey Boreyko conducts the Russian National Orchestra; Robin Ticciati makes his Festival debut with the Scottish Chamber Orchestra; the Royal Concertgebouw Orchestra appear for two nights with conductor Mariss Jansons; the Sydney Symphony Orchestra for two under the baton of Vladimir Ashkenzay; and top American opera stars Joyce DiDonato and soprano Christine Brewer are set to thrill audiences.

Sir Charles Mackerras Tribute

Following the death of Sir Charles Mackerras, Sir Roger Norrington conducts a fabulous cast in Mozart's Idomeneo in a performance dedicated to Sir Charles's memory. Sir Charles Mackerras had a 60 year relationship with Sydney Symphony Orchestra, beginning his professional career as its oboist. The orchestra's first concert at the Festival in 35 years on Wednesday 1st September forms the Festival's tribute to its late Honorary President.

Before the published programme of works by Elgar, Festival Director Jonathan Mills will lead a tribute on stage at the Usher Hall. Joining Jonathan to commemorate Sir Charles's life and achievements will be musicians who worked with him frequently: Steve King of the Scottish Chamber Orchestra and Colin Piper from Sydney Symphony Orchestra, both of whom will share their memories of working with a great musician. Welsh soprano, artistic collaborator and friend of Sir Charles Mackerras, Rebecca Evans will perform Susanna's aria Deh, vieni non tardar from Mozart's Marriage of Figaro.

Jonathan Mills, Festival Director said: 'It is the Sydney Symphony Orchestra's first appearance at the Festival in 35 years and a very timely one. Sir Charles commanded respect, friendship and great loyalty from the musicians he conducted and I am delighted that we are able to mark his life with contributions from two great orchestras for which he had a huge affection as well as a poignant musical tribute from his dear friend Rebecca Evans.

'This year's line-up of orchestras, conductors and soloists at the Usher Hall promises fantastic evenings of exciting and moving music-making in one of the best concert halls in the world. Join us in this vibrant celebration of music and the creative voices of the composers from both Europe and the "New World".'

Edinburgh International Festival 2010 runs from 13th August – 5th September in the city's major theatres and concert halls in a celebration of the diverse modern-day cultures of North, Central and South America, and Australasia. Artists from California, New York and New England, Mexico, Brazil, Chile, Ecuador, Bolivia, Venezuela, Argentina, Samoa, New Zealand, Australia, as well as Spain, Holland and the UK join together in Scotland's capital to give Festival 2010 a distinctive feel as it explores the contemporary cultures of the 'New World'.

The most talked about shows this year include Opera Australia's highly anticipated opera Bliss; the rocking gospel music theatre spectacle The Gospel at Colonus; National Theatre of Scotland's Caledonia based on the Darien Venture; the late Pina Bausch's Água, and Opéra de Lyon's sensational production of Porgy and Bess.

The Festival remains highly affordable with tickets to performances starting at just £8, and a large range of discounts such as half price tickets for students available. Customers aged 26 and under also have access to £8 on-the-day tickets. Hub Tickets +44 (0)131 473 200 . Festival Web Site eif.co.uk

Edinburgh International Festival Press Release



Note: Simon Thompson will be reviewing El Niño and other EIF events for Seen and Heard International and his interview with EIF's Director Jonathan Mills is Here. Ed.