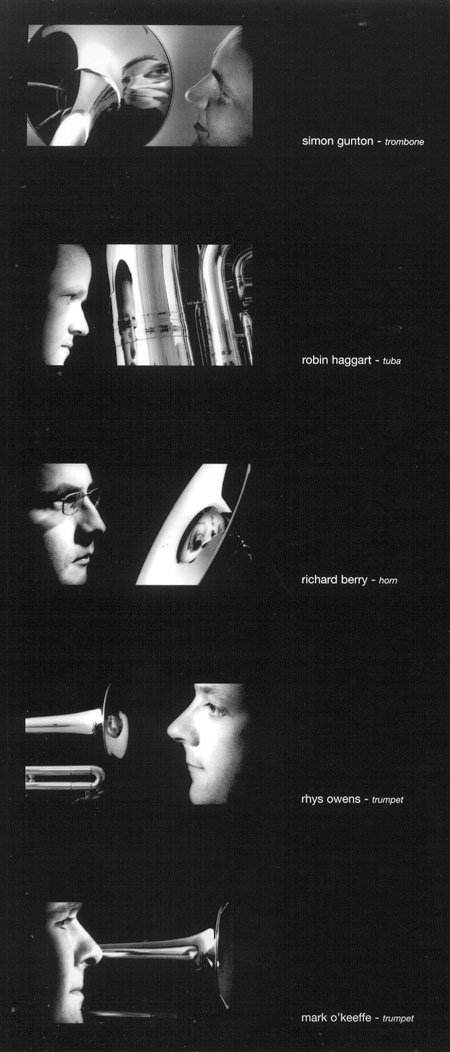 John Wallace has been appointed Principal of the Royal Scottish Academy of Music and Drama, and his colleagues from The Wallace Collection (the brass group, not the Art Gallery) have re-invented themselves as thegoldensection.
For their launch concert they had an eponymous little piece composed by John Maxwell Geddes - built on the Golden Section ratio 1:1·618, which can be calculated by dividing consecutive terms in the Fibonacci Sequence - not as solemn as that might indicate! The five brass players, the core group of the new flexible ensemble, were joined by three percussionists for some items. There were pieces by Simon McTechnie and Jim Parker and a Klezmer Medley.
Most interesting was John Tavener's Trisagion (1981), his only extant work for brass. Illustrating how instrumental skills develop with the decades, it was fascinating to learn that the great Philip Jones, for whose famous Brass Ensemble it was intended, deemed it "unplayable by a quintet of mere mortals", so that its premiere was delayed until 1985 (Equale Brass at the Huddersfield Contemporary Music Festival). Based on 'Znamenny chant and Byzantine palindromes', it gave this new group no problems and was far more engrossing than a great deal of Tavener's more recent music.
This was a light-hearted event, and the five players left us in no doubt of thegoldensection's virtuosity and stamina. However, the decibel level in this beautiful small hall on a warm summer evening made one muse that the pleasure might better have been shared with more people at an outdoor venue!
Peter Grahame Woolf
---