Other Links
Editorial Board
UK

Editor

s

- Roger Jones and John Quinn

Editors for The Americas - Bruce Hodges and Jonathan Spencer Jones

European Editors - Bettina Mara and Jens F Laurson

Consulting Editor - Bill Kenny

Assistant Webmaster -Stan Metzger

Founder - Len Mullenger
Google Site Search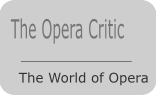 SEEN AND HEARD INTERNATIONAL CONCERT REVIEW


Haydn, Glazunov, Schulhoff, R. Strauss: Branford Marsalis (saxophone), Andrey Boreyko (conductor), New York Philharmonic, Avery Fisher Hall, New York City, 18.2.2011 (BH)

Haydn: Symphony No. 60 in C major, Per la Commedia intitolata Il distratto (For the Comedy titled The Absent-Minded Man), Hob. I:60 (1774?)
Glazunov: Concerto in E-flat major for Alto Saxophone and String Orchestra, Op. 109 (1934)
Schulhoff: Jazz Concerto (Hot-Sonate) for Alto Saxophone and Orchestra (1930, arr. R.R. Bennett, 2002-04)
R. Strauss: Der Bürger als Edelmann (Le Bourgeois gentilhomme), Orchestral Suite, Op. 60 (1911-18)


To complete a New York Philharmonic program celebrating the artistry of Branford Marsalis, guest conductor Andrey Boreyko surrounded him with Haydn and Richard Strauss, creating an evening at Avery Fisher Hall lighter and fizzier than usual. The Haydn Symphony No. 60 is a rare bird here, having only made its debut with the Philharmonic in 1972 (with Skrowaczewski), and last played in 1991 (with Slatkin). This one deserves wider exposure, showing a uniquely humorous side of the composer.

Originally composed as incidental music to a play—Le distrait (The Absent-Minded Man), by French writer Jean-François Régnard—the six movements eventually found their way into the present form. Boreyko exploited this oddity for maximum impact, especially in Haydn's exaggerated dynamic and rhythmic contrasts in the opening Adagio-Allegro di molto, and in the snickering Menuetto-Trio. Near the end of the prestissimo finale, Boreyko quickly waved his hands, stopping the players with a look of mild shock, and waited while they proceeded to "retune." After carefully looking around the ensemble to get an "AOK," Boreyko resumed the breathless pace to the end, followed by waves of audience laughter and applause.

Branford Marsalis played both of these works in one of the orchestra's parks concerts last summer, but they deserve to be heard in the concert hall (and more often, at that). Glazunov's Concerto in E-flat major for Alto Saxophone and String Orchestra has irresistible melodic charm, with the soloist in lazily rhapsodic synch with the ensemble (except for a moment or two with the speed of "The Flight of the Bumblebee"). Marsalis gave a completely effortless, disarming performance. Schulhoff's Jazz Concerto uses no strings (except double bass), in the manner of say, Kurt Weill, or a 1920's jazz band. Its peppery rhythms, taut harmonies, and unexpected twists made it an ideal foil for Marsalis's suavity, with Boreyko effortlessly in swing, bringing out the smoky colors. As an unexpected encore, percussionist Christopher Lamb and double bassist David Grossman sidled up to Marsalis to create an impromptu trio for an all-out jazz version of Weill's "Mack the Knife," as Boreyko sat casually behind the timpani, smiling and tapping his fingers to the music.

After intermission, Boreyko led a sprightly account of Richard Strauss's fanciful suite from Der Bürger als Edelmann (Le Bourgeois gentilhomme), another outing inspired by Molière's play, via Hugo von Hoffmannsthal. While the opera Ariadne auf Naxos eventually became the most inspired final result of Hoffmanstal's urgings, Strauss assembled some of the other music he had considered into this sparkling suite. The conductor drew transparent yet majestic textures and from the modest-sized ensemble, with concertmaster Glenn Dicterow in some sweetly done solos.
Bruce Hodges