Other Links
Editorial Board
UK

Editor

s

- Roger Jones and John Quinn

Editors for The Americas - Bruce Hodges and Jonathan Spencer Jones

European Editors - Bettina Mara and Jens F Laurson

Consulting Editor - Bill Kenny

Assistant Webmaster -Stan Metzger

Founder - Len Mullenger
Google Site Search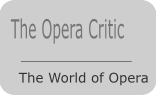 SEEN AND HEARD UK CONCERT REVIEW


Naina Laagai Ke:
Asha Bhosle and Shujaat Khan at the Royal Festival Hall, London. 16.3. 2011 (CC)

Asha Bhosle - lead vocals
Shujaat Khan - sitar and vocals
Azaan Khan - guitar
Upamanyu Bhanot - keyboard
Amit Choubey - percussion
Ojas Adhiya - tabla
Ajay Shank Prasanna - flute

Asha Bhosle is a living legend. Her reception (and standing ovation) at the Festival Hall attested to her popularity. According to the programme booklet, she also holds the World Record for recording the most tracks during her hugely long career (a career intimately related to but not limited to Bollywood) - some 13,000 songs, and from this particular evening it was clear she hasn't finished yet. She has won nine Filmfare awards (the Indian equivalent to the Oscars). Her work for Bollywood has made her one of the three 'greats' of Indian playback singing (the others being her sister, Lata Mangeshkar - Bhosle was born Asha Dinanath Mangeshkar - and Mohd. Rafi). Yet her work extends far out of the boundaries of film, including for example a disc with the Kronos Quartet ("You've Stolen My Heart", on Nonesuch).

Still exploring music relentlessly, Bhosle has recently coupled up with master sitarist Shujaat Khan, son of the legendary Ustad Vilayat Khan. Continuing the father/son idea, Shujaat's son, Azaan, played guitar here. This concert, the first of a tour that also encompasses Symphony Hall Birmingham on Friday and De Montford Hall, Leicester on Sunday, revealed Bhosle's amazing stamina. Her voice seems undimmed by time. Even physical frailty seems hardly to have touched her. There were two presenters, Sonia Deol (who presents an excellent radio show on the BBC Asian Network, also available on Freeview) and Sanjay Sharma.

The concert was long - Bhosle didn't actually come onstage until 8pm, half an hour in, and the first half finished at 9pm. "Naina Lagai Ke", the title of the concert and of the CD release (available for pre-order via Amazon) means, literally, "Setting Eyes": The first verse of the song is as follows:

"Setting eyes on you
I am repenting why did I do that
thoughts on you continue to haunt me every day
I can't live without you
How intensely I love you......"

This was, actually, the last song of the evening, wonderfully performed with a notably expressive amplified flute solo.

Much of the show was in Hindi. Bhosle apologised for not speaking much English and then spoke in Hindi throughout, without translation. This was a major frustration for her fans (I count myself as one) who are linguistically handicapped, at least as far as Hindi is concerned.

The instrumental line-up worked perfectly. On one side, guitar, keyboards and flute; on the other, two percussionists. The two stars were, of course, central. The music was classic, melody-driven Indian. The first half-hour starred Khan, a true virtuoso of his instrument, in an extended piece called "Chhaap Tilak".

The interplay between sitar and flute in this first work was a delight (the flute extended the final note of the sitar's phrases on occasion). Finally, Bhosle arrived to a rapturous welcome. It is worth noting that this is the first time in 15 years that Bhosle has collaborated with a Classical instrumentalist (the last time was with Ustad Ali Akbar Khan, in 1996). The first song ("In Aankhon Ki Masti") from the soundtrack to the filmUmrao Jaan was slow - Bhosle's voice seemed undimmed by time. There followed "Koi Poochhe Hai Kabhi" (the first track on the new album Naina Lagai Ke). The stage was coloured an indulgent red. The music, however, seemed born of chamber music in the intimacy of the relations between participants. Vocally, Bhosle and Khan work beautifully together: his voice is more burnished.

The folk feel of the third song, "Aaj Re Piya", again from Naina Lagai Ke, with its calls and responses had an almost pleading aspect to it, offset by virtuoso sitar riffs. Khan took a break for "Dil Cheez Kya Hai" (again from Umrao Jaan) as Bhosle duetted tenderly and exquisitely with the breathy, evocative onstage flute.

In keeping with the palpable feel of chamber music about it all, Khan acted as director of the instrumental group as well as participator - he would indicate the beat for forthcoming sections to the percussionists, who would take his lead. Vocally, Bhosle and Khan worked magnificently together. Khan had the burnished voice, Bhosle's was more piercing. They claimed nothing was rehearsed, and indeed there was a spontaneity present that raised the live performance to a new level.

Finally for the first half, a virtuoso vehicle for Bhosle, the Traditional "Sura Mee". What impressed most was that one could hear every single note - and Bhosle can deliver at speed. Her voice remains a precision instrument that she employs with infinite wisdom and charisma.

When Bhosle entered for the second half (at twenty past nine), it was as if everyone present wanted a bit of her. Audience members, oblivious to the ushers' pleas of no photos, clicked away with their camera phones relentlessly, calling out to Ashaji. As the concert continued, the laid-back relationship between Bhosle and Khan intensified - sometimes Bhosle stopped mid-phrase to talk to him. Things didn't actually go "wrong" as such at any point, no matter what their protestations - any departure from what was clearly a loose musical script in the first place was fair game. The key to the evening was improvisation and mutual interplay.

Six songs (plus one encore) made up the second part. "Aaj Jaane Ki Zidd Na Karo" was identified on the press listing as from "A Brand New Album". I believe it comes from the album "Love Supreme". It is slow, reflective and utterly beautiful. The magical third song, "Mein Terre Sanghi Kaise" (from Naina Lagai Ke), which began with humming from the singers, was a lovely vocal duet. Especially memorable in this half were the long vocal melismas from Bhosle in "Mera Kuchh Saman" from the soundtrack to the 1987 film Ijaazat ("Permission", music R. D. Burman - the soundtrack is available for download from Amazon.

After the final official number ("Naina Lagai Ke"), there was but one encore: "Chura Liya" from the 1973 Bollywood film Yaadon Ki Barat ("Procession of Memories" - again, Burman is the composer). Unfortunately, it was beset by some feedback issues, but not enough to detract from the wonder of the evening.
It will be interesting to compare what we heard with the final CD of Naina Lagai Ke (mine is on pre-order with Amazon right now). In the interim I can savour the memory of this magnificent evening.

Colin Clarke