Other Links
Editorial Board
Editor - Bill Kenny
London Editor-Melanie Eskenazi
Founder - Len Mullenger
Google Site Search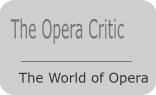 Price Comparison Web Site
SEEN AND HEARD INTERNATIONAL OPERA REVIEW

Wagner, Siegfried: Soloists, Orquesta de la Comunitat Valenciana.Conductor. Zubin Mehta, Palau de les Arts de Valencia. 10.6.2008 (JMI)

New Production in co-production with Maggio Musicale Fiorentino.

Direction: Carlus Padrissa (La Fura dels Baus)
Sets : Roland Olbeter
Costumes: Chu Uroz
Lighting: Peter Van Praet
Video: Franc Aleu

Cast:

Siegfried: Leonid Zakhozhaev
Brünnhilde: Jennifer Wilson
Wanderer: Juha Uusitalo
Mime: Gerhard Siegel
Alberich: Franz-Josef Kapellmann
Erda: Catherine Wyn-Rogers
Fafner: Stephen Milling
Woodbird: Olga Peretyatko.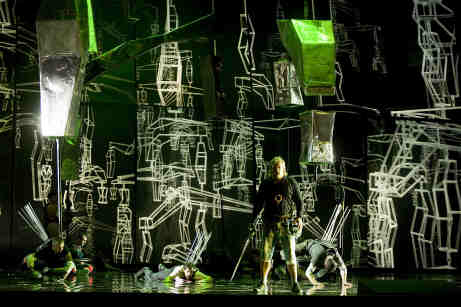 The Nibelung Ring that started last year in Valencia with Rheingold and Walküre, continues this year with Siegfried in the new production by La Fura dels Baus with Stage Direction by Carlus Padrissa. The very positive impression left by the two earlier titles of the tetralogy has been confirmed now, following the lines drawn clearly by Padrissa last year. If I had to emphasize something in particular in this production, it would be the magnificent video projections, and particularly the breathtaking pictures of a snowcapped mountain chain at the start of the third act, where we discover Brünnhilde's rock. Wotan's trip over the mountains in search of Erda and later Siegfried's journey in search of Brünnhilde are authentically spectacular. In the first act the production offers us images from the first two titles once again, with some outstanding pictures of Sieglinde, when Siegfried asks Mimi about his mother. There is also very clever game with pictures of both the heads of the Wanderer and Mime during the riddle scene. In Act II I was expecting something else to spring from La Fura's imagination, and in fact we had an articulated metallic dragon of no less than 12 meters long on stage, showing his head above the orchestra pit. It is also worth mentioning the outstanding lighting in the second act. In short, this a spectacular and beautiful production.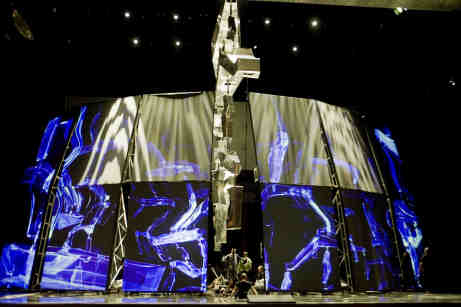 Again, we had Zubin Mehta in charge of the musical direction, after his recent success in Turandot and great memories of his Wagner conducting last year. Today there is no doubt that if one goes to Valencia to see a Wagner opera conducted by Zubin Mehta, the expectations have to be at top level. Starting from that point though, Mehta's conducting was somewhere below what I always expect from him. He was wonderful during the two first scenes of the first act, while the Forging Song did not have the same intensity, probably because he had to help the tenor too much . The second act was good, even very good, but not quite at the level that we are used to from one today's greatest conductors. Brilliance and emotion was fully restored however during the last act. If this standard of musical performance had taken place in any other opera house in Spain, I would have been astonished, but one gets used very easily to excellence. This orchestra is by far the best in Spain at the moment and it was a pleasure to listen to them in a Wagner opera. The other large Spanish should take note that the musical reference for quality is not at more than 1,000 km. of distance awsy, but almost on t their doorsteps. I prefer not to think of what the Liceu's Walküre of some days ago it could have been with this orchestra and Mr. Mehta. But As in Verdi's Falstaff:

"È sogno o realtà"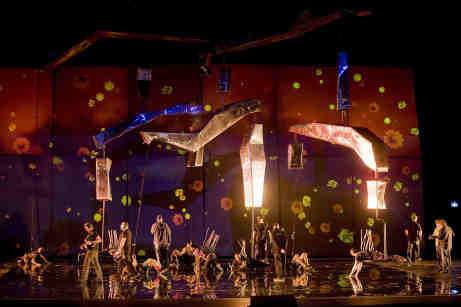 Siegfried is an almost impossible role to cast these days and in fact, has been impossible for many years now. Valencia gave us the Russian tenor Leonid Zakhozhaev, who sang the role at the Met under Gergiev last summer. Consequently, the solution was acceptable but expectedly less than totally successful. Having said all this though Zakhozhaev does overcome the challenge, although in his own way. He is not the heldentenor required by Siegfried, but a kind of a full Lyric tenor, whose limits in Wagner are probably Siegmund, Walther or Parsifal. His voice reminds me of Klaus Florian Vogt. He is not an outstanding actor either and he had serious difficulties during the Forging Song, which would have been too much for him without the exceptional support he got from Mr Mehta. After so much singing, he was rather tired by the opera's end and taking into consideration the present shortage of dramatic tenors, he is a reasonable alternative: a modern one eyed man in the country of the blind.

American soprano Jennifer Wilson showed her vocal strength once, confirming the impression she left last year as Brünnhilde. She is a true dramatic soprano and it will be more than interesting to see her next year in Götterdämmerung. The Finnish bass-baritone Juha Uusitalo was a good Wanderer. He is certainly a remarkable singer, though a little short of power when singing from the back of the stage.

Gerhard Siegel is possibly the best Mime around today. His performance was a model in all the senses, apart from one high note. Occasionally there could have been more vocal contrast between Mime and Siegfried, but that was not Siegel's fault. Franz-Josef Kapellmann was the ever sonorous and reliable Alberich . Stephen Milling was a luxury as Fafner, one of the best I have listened to lately and . Catherine Wyn-Rogers was a musical Erda, although with rather too small a voice. Olga Peretyatko disappointed me a little as the Woodbird, a role in which she did not look too comfortable, probably due to her continual flying around the stage.

Unusually, the Palau de les Arts had some empty seats and the performance did not raise the same enthusiasm received for the preceding Rheingold and Walküre. Zubin Mehta and his Orchestra were cheered the most.

José M Irurzun

Pictures © Palau de les Art, Valencia

Ba
ck to Top
Cumulative Index Page