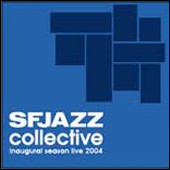 San Francisco Jazz Collective: Inaugural Season Live 2004

CDs: SFJAZZ Records (Limited Edition 3-CD set)
and
Nonesuch 79866 (1-CD compilation)

The limited edition set is available online at www.sfjazz.org.

Tracks & Composers (3-disc set)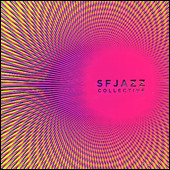 1 School Work (Coleman)
2 Una Muy Bonita (Coleman)
3 Lonely Woman (Coleman)
4 When Will the Blues Leave (Coleman)
5 Peace (Coleman)
6 Happy House (Coleman)
7 Lingala (Zenon)
8 Rise and Fall (Redman)
9 March Madness (Hutcherson)
10 From Darkness to Light (Payton)
11 Of This Day's Journey (Rosnes)
12 Wages (Blade)
13 Overground (Invocation) (Roseman)
14 Fred Sanford Went to Spain to Siesta (Hurst)


Personnel
Joshua Redman (ts, ss, artistic dir); Miguel Zenón (as); Nicholas Payton (tr); Josh Roseman (tb); Bobby Hutcherson (vib, mar); Renee Rosnes (p); Robert Hurst (b); Brian Blade (d)

Recording Date & Location
March - April 2004, various cities in California

Note
The Nonesuch compilation consists of tracks 2, 4, 5, 7, 8, 9 & 11 from the 3-disc set.

Commentary
Coming soon.