Crotchet midprice
IDRIS MUHAMMAD

POWER OF SOUL


Idris Muhammad - drums, Grover Washington Jr. - soprano/tenor saxophone, Bob James - keyboards, Gary King - bass, Joe Beck - guitar, Ralph MacDonald - percussion, Randy Brecker - trumpet/flugelhorn.

Tracks 1&3 March 14, 1974. Tracks 2&4 March 1, 1974. Recorded at Van Gelder Studios.

CTI Master Series 505171 2


1. Power Of Soul
2. Piece Of Mind
3. The Saddest Thing
4. Loran's Dance


This album marked Idris Muhammad's debut as a leader and is described in the liner notes as " an album that should have received warmer accolades and become a classic." I would whole-heartedly agree with this summation and add that it will certainly be one of my favourite re-releases this year.
The players on this disc might be termed a "super" band. Most of the musicians heard here were on the way to becoming stars in their own spheres. Muhammad himself had played for such Broadway shows as "Hair" and had, by this time, become the house drummer for the Prestige record label. Subsequently he worked with the likes of Roberta Flack, Pharoah Sanders, George Coleman and David Murray and has become one of the most respected and in demand drummers in the business. Grover Washington Jr. at this point in time had recorded his first few hit albums on the Motown label and his career was to go from strength to strength until he became one of the few Jazz stars to achieve the type of popularity only experienced by artistes on the more commercial side of the industry. Joe Beck on guitar had already worked with Charles Lloyd, Eric Clapton and Chico Hamilton and went on to a successful career as a funk artist as well as producing and arranging for such as major performers as Frank Sinatra and Gloria Gaynor. Randy Brecker has become one of the most ubiquitous trumpet players in Jazz and Bob James is synonymous with the best of composition, production and arranging in the so called "Smooth Jazz" idiom as well as being a superb pianist.
The four tracks are all very strong. "The Power Of Soul" by J. Hendrix is a hard driving piece and features some powerful tenor playing from Grover. The rhythm section is particularly tight and forceful on this selection.
"Piece Of Mind" is a sophisticated Bob James arrangement with soprano and trumpet making the theme statement. Grover's saxophone solo is one of those free flowing expositions which were to become almost a trade mark in later years - I have always felt that he was one of the most under-rated of performers on this particular instrument. Brecker's trumpet takes over with a beautiful clarity of tone and concise ideas.
"The Saddest Thing " is a well crafted tune by Joe Beck and once again contains some great soprano playing by Washington. James and Brecker also make thoughtful and telling contributions. Grover wrote "Loran's Dance" and plays tenor here. The tune is funky and laid back, one of the high spots being Beck's wonderfully controlled guitar outing.
Idris Muhammad's influence is obvious throughout this disc - he leads, accompanies and encourages all at the same time.


Dick Stafford

D.S. is a professional reed player and teacher living in Coventry.







Gerard Hoffnung CDs

Donate and get a free CD
New Releases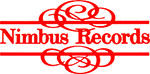 Follow us on Twitter