The
Humour
of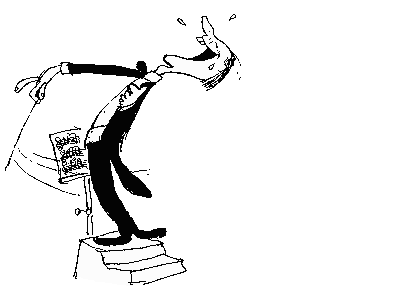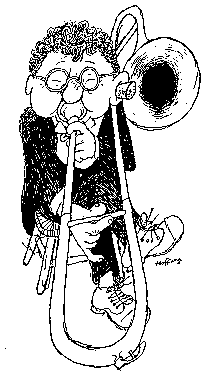 When Gerard Hoffnung died in 1959 at the age of 34 years, the world lost not only a cartoonist of genius, whose hilarious rendering of the musical scene had achieved world wide fame, it also lost a superb artist, an inspired humorist, a devoted musician and a much loved man of deep convictions. He was a true original both as man and artist.
Annetta Hoffnung has been closely connected with her late husband's work, both in his lifetime and during the many years since his death. She has mounted dozens of exhibitions of his original drawings and produced scores of Hoffnung concerts in major cities throughout the world. She is author of the biography of her husband's life, now available in paperback.
Her talk, The Humour of Hoffnung, appeals not only to musicians and music-lovers, but to the totally unmusical and to all those who believe that laughter is an important part of life. With the help of slides, recordings and films, Annetta shares with her audience a wealth of Hoffnung treasures.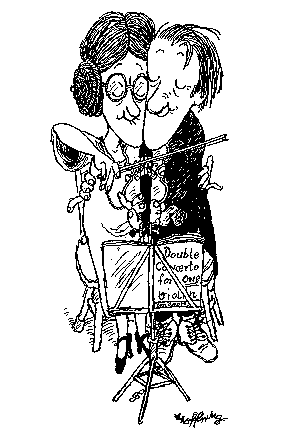 The occasion is more of an entertainment than a lecture and has brought delight and enjoyment to a great many audiences in a large number of places. Annetta Hoffnung is willing to travel. With her treasure trove of slides, tapes and films she provides a memorable evening of laughter and fun, which never fails to leave an audience wanting more.

---

For further information please write to:

Annetta Hoffnung
North House
17 North Street East
Newcastle upon Tyne
NE1 8DF
UK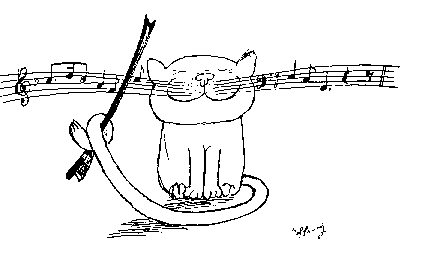 All photographs and art work © Annetta Hoffnung. Please respect this copyright.
Return to Hoffnung Merchandising front page
---
Webmaster Len Mullenger
---