Hoffnung - his Biography by Annetta Hoffnung
This paperback edition by Gerard Hoffnung's widow, traces the life of this fascinating, loveable and gifted man and is richly and excitingly illustrated throughout with many previously unpublished drawings.
VERY LIMITED STOCK
£15 including postage world-wide
Now SOLD OUT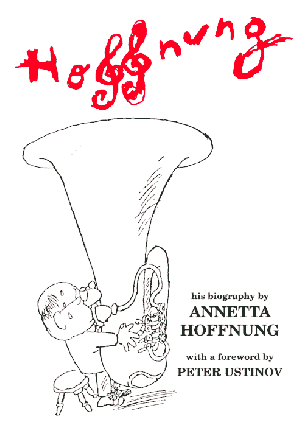 All photographs and art work © The Hoffnung Partnership. Please respect this copyright.






It is regretted that these merchandising facilities do not apply to Japan, where enquiries should be made to Yamaha Music Trading Corporation, Shintaiso Building 3F, 2-10-7, Doganzaka, Shibuya-ku, Tokyo 150, the suppliers of Hoffnung merchandising to Japan.
---
Return to Hoffnung Merchandising front page
---
Webmaster Len Mullenger