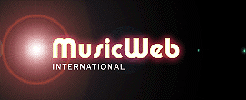 ---
Mili BALAKIREV (1836 – 1910)
Complete Works for Solo Piano
CD 1: Fantasies and Overtures [61:34]
CD 2: Sonatas [60:07]
CD 3: Transcriptions [73:45]
CD 4: Waltzes [69:03]
CD 5: Mazurkas and Scherzos [62:28]
CD 6: Miscellaneous Pieces [72:34]
Alexander Paley (piano)
rec. State University of New York, Performing Arts Center, 1992. DDD
BRILLIANT CLASSICS 94086 [6 CDs: 399:33]

If one were to ask fans of classical music to name the most difficult piano piece to play, answers would likely cluster around two works: Ravel's Gaspard de la Nuit and Balakirev's Islamey. Whereas the former is among Ravel's less popular works, the latter is thought by many to be the only piano piece Balakirev wrote. This collection of all Balakirev's solo piano music, by the Russian-American pianist Alexander Paley, disproves that misconception. It is full of charming and entertaining works across a wide palette.

Mili Balakirev occupies a pivotal place in Russian musical history. His was the strongest personality within the "Mighty Handful", that group of composers all born in the period 1833 to 1844 comprising Borodin, Cui, Balakirev, Mussorgsky and Rimsky-Korsakov. They came together in St. Petersburg in the 1860s and were labelled by Vladimir Stasov, a friend, writer and one-time Russian Fine Arts Minister. Balakirev was a superb pianist, the best among them, and a largely self-taught composer.

When the new Conservatories in St. Petersburg (1862) and Moscow (1866) were established, he embraced them and participated in their growth. But when he saw how elitist they were becoming and how they were causing his colleagues to surpass him in musical knowledge, he started the Free School of Music. He devoted enormous time and energy to running the School, and to teaching, conducting and composing throughout the 1860s. The Free School fell on hard times in the early 1870s and Balakirev suffered what today would be called a nervous breakdown.

Balakirev was a different man after the breakdown. He converted from atheism to devout Russian Orthodoxy and his creative abilities diminished. It's generally acknowledged that his very best work predates 1870, including Islamey (1869).

He took three vacations in the Caucasus area during the 1860s and brought back folk-songs and the "oriental" idiom that found its way into many of his compositions. Also present on these tracks are the strong influences of Chopin and Liszt. He wrote every type of piano music that Chopin wrote except Ballades, and kept a picture of Liszt above his desk. The feeling was mutual in that Liszt insisted that all his students learn to play Islamey.

Appropriately Islamey, subtitled An Oriental Fantasy, leads off the first CD set and is followed by two other fantasies and three nocturnes. Some parts of the nocturnes are far from dreamlike. Two sonatas, one each written before and after his breakdown, and a sonatina, the last piano piece he wrote, occupy the second CD. Transcriptions of works by Beethoven, Berlioz, Chopin, Glinka and Balakirev himself fill the third CD. Chopin-like works, Waltzes, Mazurkas and Scherzos occupy the next two, and the last CD is a miscellany of 14 short and mostly charming pieces.

Alexander Paley was born in Moldova in 1956, not too far from where Balakirev gathered his folk-songs almost a century earlier, so he has this music in his soul. He plays with a crispness and clarity that is vital in this repertoire. Even though the recordings were made almost two decades ago, they remain fresh and worth hearing. Adding to the enjoyment is a good set of notes, including personal comments by the performer about each piece.
Paul Kennedy
CD 1 – Fantasies and Nocturnes
Islamey (1869 - 1902) [8:55]
Fantasia on Themes from Glinka's Life for the Tsar (1854 – 1899)[14:47]
Fantasiestuck (1903) [4:14]
Nocturne #1 in B flat minor (1856 – 1898) [6:49]
Nocturne #2 in B minor (1901) [9:55]
Nocturne #3 in D minor (1902) [7:00]
Capriccio (1902) [10:31]
CD 2 - Sonatas
Piano Sonata in B flat minor Op.5 (1855 – 6) [24:26]
Sonatina (Esquisses) in G (1909) [5:33]
Sonata in B flat minor (1900 – 1905) [29:30]
CD 3 – Transcriptions
M. Glinka Kamarinskaya (1902) [9:30]
M. Glinka Ne govori (1903) [5|:36]
F. Chopin Romance from Piano Concerto #1 in E minor, Op. 11 (1905) [10:54]
L. V. Beethoven Cavatina from String Quartet #13 in B flat major Op. 130 (1859) [5:20]
L. V. Beethoven Allegretto from String Quartet #8 in E minor Op. 59 #2 (1862) [9:34]
Zapolsky Reverie (1890's?) [6:20]
M. Balakirev Pustinya (1898) [3:01]
H. Berlioz Introduction to La Fuite en Egypte (1864) [6:50]
M. Balakirev Impromptu on the Themes of Two Preludes by Chopin (1907) [5:30]
M. Glinka Jota Aragonesca (1863 – 4) [10:42]
CD 4 – Waltzes
Valse di bravura (No. 1) in G Major (1900) [8:19]
Valse melancholique (No. 2) in F Minor (1900) [5:12]
Valse-Impromptu (No. 3) in D Major (1901) [5:08]
Waltz No. 4 in B Flat Major (Valse de Concert) (1902) [7:04]
Waltz No. 5 in D-Flat Major (1903) [7:20]
Waltz No. 6 in F-Sharp Minor (1903) [6:08]
Waltz No. 7 in G-Sharp Minor (1907) [7:27]
Polka (1859) [3:21]
Tarantella (1901) [6:46]
Valse-Caprice No. 1 in A-Flat Major (after Taneyev) (1900) [6:06]
Valse-Caprice No. 2 in D-Flat Major (after Taneyev) (1900) [6:31]
CD 5 – Mazurkas and Scherzos
Mazurka No. 1 in A Flat Major (2nd Version) (1884 – 5) [4;25]
Mazurka No. 2 in C Sharp Minor (2nd Version) (1884) [2:32]
Mazurka No. 3 in B Minor (1886) [5:58]
Mazurka No. 4 in G Flat Minor (1886) [5:46]
Mazurka No. 5 in D Major (1900) [6:48]
Mazurka No. 6 in A Flat Major (1902) [6:08]
Mazurka No. 7 in E Flat Minor (1906) [8:12]
Scherzo No. 1 in B Minor (1856) [7:50]/
Scherzo No. 2 in B Flat Minor (1900) [8:05}
Scherzo No. 3 in F Sharp Major (1901) [6:11]
CD 6 – Miscellaneous Pieces
Dumka (1900) [4:32]
Au Jardin (1884) [4:25]
Gondollied (1901) [7:44]
Berceuse (1901) [6:19]
The Lark (1900) [5:41]
Spanish Melody (1902) [4:11]
Spanish Serenade (1902) [6:02]
La fileuse (1906) [3:10]
Tyrolienne (1902) [5:38]
Chant du pêcheur (1903) [3:51]
Humoresque (1903) [4:39]
Réverie (1903) [5:26]
Novelette (1906) [5:54]
Toccata (1902) [4:18]


Paley has this music in his soul.