Much of the music of Morton Feldman inhabits a sound-world that can either entrance or irritate, often depending on your frame of mind as you set off on a 'journey' with him. He often worked with small, soft and unhurried musical gestures, at the same time emphasizing the physical detail of instrumental timbre. With this came a fondness for repetition and an absence of rhythmic momentum which was, in his own words, "…a conscious attempt at formalizing a disorientation of memory." The cumulative effect is of an hallucinatory stasis, not unlike the large canvases of Mark Rothko, a painter Feldman knew and admired. It is music where, as one critic described it, 'little happens – very beautifully'.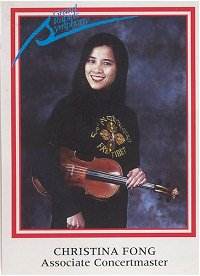 Feldman could, and has, been seen as the real father of this brand of 'meditative minimalism', and the present work is thoroughly typical of this process. An earlier piece, the Piano and String Quartet (written for and recorded by Aki Takahashi and the Kronos), shares many of the traits of Violin and String Quartet. A quiet, sustained chord sounds from the quartet. The soloist is at times part of the overall texture, at others hinting at a solo line but always returning to the focal chord. Notes change, harmonies shift, individual notes are sounded, but the essential pattern stays virtually the same for nearly two hours. The piece seems to have no beginning or end, no intention or direction. Yet the listening experience is startling; one is drawn into the sound of 'the chord' to such a degree that the smallest shift becomes heightened, the tiniest modification an event along the way. It is entirely possible, given the right listening conditions, to simply forget where you are, or even who you are, if you are willing to stay the course.
There is only one track for each disc, the obvious intention being that you cannot enter where you like, but must start at the beginning and listen to the end, if an end it is. Feldman always admired Samuel Beckett for the way his writing nagged away at you, repeating phrases until a deeper layer of significance was revealed. The result, in Feldman's case, has been described as 'somewhere between hypnotic and soporific', a pretty fair summation of what you will experience here.
The performance seems to me a deeply committed one (it claims it to be a world premiere recording), and the recording suitably warm and focused enough to draw you into the listening experience. The packaging is as cheap and flimsy as I have come across, and simply includes a collection of observations and quotes instead of a conventional liner note. I have no idea of the price bracket of the discs, but if it is budget price (and it ought to be for the packaging alone), then those more adventurous collectors could safely dip their toe in; you'll be challenged, maddened, soothed and comforted all at one sitting!

Tony Haywood

CD Price: £ 16.00 Post-free Air Mail World-wide
- Download Price:
£ 8.25 per disc
Buy CD:
Download all tracks:
--------------------------------------------------------------------------------
FREE SOUND SAMPLES
(minimum 30 secs)

Violin and String Quartet (part 1)
Violin and String Quartet (part 2)





You require QuickTime to listed to samples.
Get a free QuickTime download here