Other Links
Editorial Board
UK

Editor

s

- Roger Jones and John Quinn

Editors for The Americas - Bruce Hodges and Jonathan Spencer Jones

European Editors - Bettina Mara and Jens F Laurson

Consulting Editor - Bill Kenny

Assistant Webmaster -Stan Metzger

Founder - Len Mullenger
Google Site Search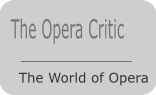 Something that just happens: Pianist Caterina Grewe in conversation with Thomas Thornton – January 2011 (TKT)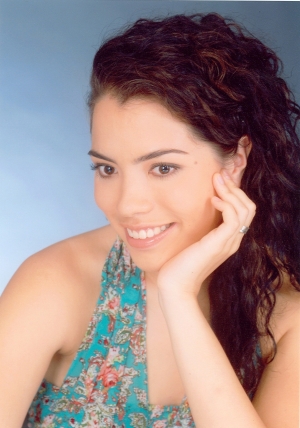 We meet in a bar on the 20th floor of a hotel. Two days ago she gave her latest successful recital at Hamburg's major concert hall (see the review of the concert on 21 January 2011). The walls form a glass front that offers a spectacular view of the harbor area. Hamburg is where Caterina Grewe grew up. Born in Tokyo in 1988 to a Japanese mother and a German father, when she was three her family – which also includes an older sister – moved here, where she lived until she went to England in 2004 to study at Chetham's School of Music.


You started taking piano lessons at age four. Does this mean you were destined to become a pianist even as a toddler?
Not at all. It is something that just happened. There was a piano at home, my sister played, and I simply started learning the instrument as well. But I did other things, too, that were no less important to me at the time. I played the violin, I did ballet dancing, and so on.


So it was not parental pressure that turned you toward music.
Oh no. Actually, I'm the first musician in my family. My mother was a ballet dancer, and my father greatly appreciates music. So I grew up in an encouraging environment where my natural inclinations and interests could develop, but that's all.


How important is your background to you? Do you ever return to Japan, and do you speak some Japanese?
It's very important to me. I go back every year, and I speak the language fluently.


Are you more torn between the two cultures or more at home in both of them?
I'm more at home in them.


And in what respect would you consider yourself Japanese?
Some of the elements of Japanese culture that have molded me are its basic politeness, discipline, and openness to foreign cultural influences.


Ms. Grewe's development as a musician and as a human being seems to be more marked by openness than dogged determination, and by a penchant for integrating her experiences into the way she responds to the world musically. Even the first time I head her play, about three and a half years ago, when she performed Beethoven's op. 109 and Liszt, among other things, it struck me that she always seemed to be one with the music. Nothing sounded forced; it was as if the music flowed through her as part of a natural cycle. Ironically, it was this natural quality that, to me, gave the Transcendental Etudes their transcendental quality.


So when did you decide to become a pianist?
Not until I was 16.


And that is why you went to England, to Chetham.
No, I went to England to learn English. At the same time I didn't want to give up my music, and therefore I applied to a music school. My decision came during my time in Chetham.


That's fairly late, compared to many of your colleagues.
Yes, but it means that it was a conscious decision.


Have you ever questioned it since?
No.


But surely there must have been moments of crisis?
Of course there are crises. When these happen, I either try to distract myself (take a break from practice) or, to the contrary, try to face the problems and consult my teacher or friends, who are very much part of the music world.


In 2006, Ms. Grewe received a scholarship to attend the Royal College of Music in London. She has been there ever since and now studies with Dmitri Alexeev and Vanessa Latarche.


How do you approach new pieces? Do you read the notes first?
I learn them while sitting at the piano and practice them in sections while trying to keep the overall structure in mind. Curiously, it is often the slow movements that take the longest to learn, because they have to mature in you.


How much do you practice?
I practiced very little when I was young, so now I have to make up for it. I am very disciplined and usually practice four, but up to seven hours a day.


This is astonishing, as her career reads like anything but a "normal childhood." Ms. Grewe has participated in numerous competitions since 1996, when she was eight. She won many of them. In 2002 she received the first prize at the Nissin International Music Competition in Tokyo, and from 2003 to 2005 she was a finalist and winner of the "Jugend musiziert" (Young Musicians) Competition in Germany. These accomplishments were followed by awards in Italy and Paris, among others. How was that possible with so little practicing?


I have always been ambitious, so before competitions I did practice, but it certainly wasn't my everyday routine. And it was never the sole purpose of my life.


Competitions are often criticized. What is your opinion of  them?
Preparing for them is extremely important. They are wonderful opportunities for giving concerts and being heard by others. I regard them as a sort of safeguard and find competitions much more important than getting a record contract early on, because they give you a chance to grow.


What part does music play in your nonprofessional life?
I listen to a great deal of music, and never just in the background: I must be able to completely focus on it. Therefore I also go to many concerts – including orchestra music and a lot of opera.


Are there composers you love but whom you do not necessarily feel close to as a pianist?
Yes. I very much like listening to Chopin, for instance, and Mozart, whose operas are among my favorites, but I don't play them very much.


And in what era do you feel most at home?
Among the German Romantics. I feel also very close to Russian music.


Which pianists, living or dead, do you admire the most?
Some of them are: my teacher Dmitri Alexeev, Radu Lupu, Argerich, Fou T'Song, Fischer, Schnabel (for Beethoven), Hofmann, Rachmaninoff (even though I wouldn't try to emulate him), Cortot . . .
No surprises here, even though is obvious that the list could continue for quite a while. The way her body moves when she plays did indeed remind me of the film footage we have of the great Josef Hofmann, and there also seems to be a great affinity between Edwin Fischer's deeply musical, spontaneous and perfectly non-artificial way of playing and her own. What is it that she is looking for in a musician?
The recording industry has produced a kind of perfectionism that entails the danger of losing the music. What I am looking for is authenticity. When I go to a concert, I don't have to notice it all the way through. All it takes is one true moment.


And if you could spend an evening with a dead musician, a composer or a pianist, who would it be?
That's very difficult. – Probably Fischer because of his attitude towards music.


How do you feel about living the life of a concert pianist? Is the solitude that goes with it something you're afraid of and simply have to put up with, or does it fit your personality?
It hasn't been like that yet. So far my trips haven't been extended. Actually, it is the most beautiful kind of "work" I can imagine, because you can communicate with the audience. Each audience is different. You can feel it on stage, and the way you play changes, too: performing the same program at several recitals in a row, you discover new sides to the music. Sometimes it then happens that I get the sense that the piano has become part of me, that it is not myself who is playing but that the music just happens. Nothing is more beautiful than that. So I find that life exciting.


What a beautifully calm quality excitement can be. . . . I take one last look out the windows, at all the lights. It is the harbor that gave Hamburg its nickname of "Germany's Gate to the World." The gate opens both ways, letting the world in and allowing us to go out there to explore its possibilities and see what happens. Fortunately, the gate is wide open and full of promise.

Thomas K Thornton


Back to
Top
Cumulative Index Page