Other Links
Editorial Board
UK

Editor

s

- Roger Jones and John Quinn

Editors for The Americas - Bruce Hodges and Jonathan Spencer Jones

European Editors - Bettina Mara and Jens F Laurson

Consulting Editor - Bill Kenny

Assistant Webmaster -Stan Metzger

Founder - Len Mullenger
Google Site Search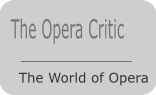 John Lill at the Preston BDP Music Society: an interview with Michael Cookson (MC)

Pianist John Lill CBE has been a much admired figure in the music world for several decades. He first came to notice in 1970 by winning the prestigious Tchaikovsky award in Moscow. I met up with John prior to his Gala recital at the BDP (Building Design Partnership) Music Society at Preston. The pianist has been a frequent visitor to BDP first appearing for the society in the 1974/75 season. Launched by founder N. Keith Scott in 1969 the Preston music society has sadly decided to close. Over the years an impressive range of eminent performers have appeared at BDP recitals including: Alfred Brendel; Jorge Bolet; Léon Goossens; Radu Lupu; Sir James Galway; Kings Singer's; Lindsays; Joan Rogers; Nigel Kennedy and many others. To the delight of the organisers and membership John Lill kindly agreed to return and play at the society's final recital.
Programme
Mozart - Sonata in F, K.332
Liszt - Sonata in B minor
Chopin - Nocturne in C minor, Op. 48/1
Chopin - Polonaise in F sharp minor, Op. 44
Beethoven- Sonata in C major, Op. 53 'Waldstein'
Encore: Prokofiev Toccata, Op. 11
Michael Cookson: At some of my earliest concerts in Manchester I recall you appearing with the Hallé Orchestra in the old Free Trade Hall. I used to attend there regularly in the early to mid 1980s.

John Lill: Oh yes, the Free Trade Hall; it's a hotel now. I did a lot of work there especially with James Loughran. We are still friends he's a lovely man and he's back living in Glasgow with his wife.

MC: He's been honoured this year in the Queen's New Year List I recall.

JL: Yes, about time too. He's a CBE now. He should have been knighted in my opinion; many decades ago. He conducted in Germany with the Bamberg and a lot in Denmark with the Aarhus Orchestra, he's also done a lot of work in Japan. I think James Loughran is a great musician; a great conductor. It's always been a mystery to me why he didn't get more recognition and do more in this country. He commanded packed houses with the Hallé and of course he had taken over there from Sir John Barbirolli. I remember him doing the Last Night of the Proms.

MC: Yes, on several occasions; if memory serves. After James Loughran left the Hallé (note: 1983/84 season) I witnessed a considerable decline in playing standard. To my mind his successors did not have the same respect of the players. But it's not like that now anymore under Mark Elder.

JL: I agree with you. I agree entirely.

MC: You're recognised very much as a Beethoven specialist. I noticed that you're playing Beethoven at tonight's recital.

JL: It's the chicken and the egg you see. Organisers think. OK, we'll get some tickets sold. What can we do? John Lill's linked with the music of Beethoven so we'll combine the two. So if they ask me to do Beethoven then of course I'll say yes. But this doesn't always give me the chance to do other repertoire that I've learnt. So it's chicken and the egg. Of course Beethoven is my leading light but I think it is very wrong to totally specialise in the music of one particular composer. I think that it is very important to learn new repertoire which is what I am doing now. Whenever there's a gap I don't stop learning, I learn some new music.

MC: How do you programme new repertoire?

JL: By filling in gaps that arise. I think as pianists we are very lucky to have so much excellent repertoire from which to choose. But if you were an oboist, then I feel very sorry for you, as you have a very limited repertoire. But there are hundreds of piano concertos. I've learned about eighty different concertos. There must be eight hundred or so. Probably far more than that. So as soon as you have learned a new concerto perhaps ten more new ones have been written.

MC: If you learn a new piece is it because someone has asked to play it for them or is it your choice?

JL: It's my choice.

MC: And you can easily find somewhere to perform it?

JL: Oh yes. It's very important for me to keep learning new repertoire and to keep filling in the gaps. That said you should only play music of which you are convinced. It's no good whatsoever playing music that means nothing at all to you. It's even worse to go onto a stage and play to people music that you have no idea about. If you are not convinced by what you are playing than how can the public be convinced?

MC: Which composers have you started studying recently?

JL: I've been looking into the works of Scriabin. I recorded the Prokofiev sonatas and most of the other piano music. I've also recorded all the concertos and the major piano works of Rachmaninov. But Scriabin is one composer that I had never really considered. He is one of several examples that I could give you now, with whom I'm filling-in gaps, learning his works and thoroughly enjoying it. Whether I actually play them in public it doesn't really matter. It's very important to keep developing and learning new pieces.

MC: What Scriabin in particular are you studying? Not the infamous 'White Mass' or 'Black Mass' sonatas?

JL: No, it's the Études I've been looking at for the last few weeks.

MC: So it's not bombastic music. It's not totally unfathomable music from a composer that was going downhill?

JL: A lot of strange things are written about many composers. I think you just have to work things out for yourself, be individual, be true to yourself. See if the music has any effect on you and if it has a good effect then play it.

MC: So you are happy with the content of Scriabin's music?

JL: For the most part. The Études are marvellous but I think that the sonatas are, too. Yes, they really are very good.

MC: There are works also for piano and orchestra too. There is Prometheus: The Poem of Fire that has piano part and of course there is the Piano Concerto too.

JL: Yes, there are. I haven't played those. Some people think that the Concerto is a rather weak work. But I don't think that it is. It's a good work if it's properly performed. No, I think it's well worth playing but I haven't done it yet in public. I wouldn't mind doing it at all.

MC: Performing that Scriabin Piano Concerto would help rid you of any Beethoven tag.

JL: You see I do play a lot of composers apart from Beethoven; believe me. If I'm doing recitals often there is no Beethoven in any of them for a period.

MC: Often soloists tell me that what people perceive as being played all the time isn't always the case.
JL: That's very true. Recently, I've been asked to do the Grieg concerto which as you know is a very popular work. In fact, when I looked in my book I realised that I hadn't played it for about eight years.

MC: I find that quite remarkable. The Grieg has such beautiful slow movement too.

JL: Yes, it's an extremely popular work. It's a favourite movement of mine too. But there we are! But the Schumann concerto I do far more often. There are links to those two concertos; they are in the same A minor key.

MC: I know they are often coupled together on the same CD.

JL: That's right; they are. I love those works especially the Schumann. The music of the Schumann does show some signs of his unbalanced mental state. But Schumann was so great that his music only benefits by it; the irregularity of it. It just shows how versatile a figure he was, what an inspired poet he was. But by the end he was going mad. In first movement of the Sonata in G minor he writes the instruction, "As fast as possible" then on the last page he puts, "faster." I can see what he is getting at. You see you wouldn't judge Beethoven by his housekeeping, it was total chaos. You would judge him by what he did well.

MC: Often working through adversity too. I read reports of Beethoven in Vienna writing music with pillows held to his ears to drown out the cannon bombardments of Napoleon's armies.

JL: Sometimes I feel that human life now is physically so easy. One doesn't have to struggle or strive through hardship anymore. Somehow I feel that that is why we don't get the incredible force of genius anymore you know.

MC: So great music comes out of pain and struggle?

JL: In a way… In a way. I mean probably my best concerts are those normally through which I normally sweated the most with regard to preparation. Nothing really comes on a plate. When you play those concerts they say you make it look easy.

MC: I would certainly concur with that. I'm sure we have little notion of all the preparation that does go into an actual concert performance.

JL: You have to give your public the finished product. It must seem effortless…
I remember playing in America recently. I was playing Beethoven's Hammerklavier sonata, as you know, it's a massive work. It was particularly hot out there. The air conditioning had broken down and I was dripping with sweat afterwards. Then this American lady, very nice and very charming, came back stage and said, "I really enjoyed that sweet little piece." Then she said, "I suppose you have a piano at home have you?" People don't quite realise do they? At least some people.

MC: I hope she hadn't nodded off… I was wondering John, if there is an orchestra that you particularly enjoy playing with?

JL: Ah, there are very many fine orchestras. What can I say…? Some of the orchestras you wouldn't automatically place as number one I like far more than their status at number two or three. Perhaps no names mentioned. But I think most orchestras have the ability to play exceptionally well if they have the right conductor and the conditions are right. I mean orchestral players are no fools and if they have to give their best it will normally be to a very high standard. But of course with a lacklustre conductor with a bland acoustic they will play second best. I have enjoyed outstanding performances from orchestras such as the LSO of course and the BBC orchestras can be extremely good; the BBC Symphony Orchestra especially. But I recall orchestras such as the Hallé some years ago took a lot of beating, they were superb under Barbirolli and Loughran's directorship. You know the Bournemouth Symphony Orchestra is capable of great things today. The Royal Scottish National Orchestra can also play marvellously well. There are many very fine orchestras. Many orchestras that would not necessarily stand out but I'm going off my experience of working with them not their reputation.

MC: An orchestra that I'm particularly interested in is the Berlin Philharmonic. Have you ever played with them?

JL: No, I haven't but I'd like to. I've played in quite a few American cities. I think the Cleveland Orchestra would be my number one orchestra in the world. I worked with them before Boulez came along there. When I first worked with them I was even more impressed with them then than now.

MC: They were said to have a special sound from the tradition of working so long with George Szell.

JL: Yes, they certainly are a superb orchestra. But sometimes you get some big surprises. For the last few years, every year, I've been going to Seattle. They have a fantastic new concert hall there called the Benaroya Hall. For me the Seattle Symphony Orchestra is very inspiring to work with as is Gerard Schwarz their musical director. Working with orchestras like the St. Petersburg Philharmonic. Doesn't their previous name the Leningrad Philharmonic sound better? I've known them play marvellously well but I've also heard them play indifferently, depending on the conductor. You look at orchestral conductors and they are giving plenty of authority and technique but seldom do orchestral players really look at them that much. I've tried as an experiment working through a concerto with an orchestra without a conductor and without any help from me and they stuck to it like glue. I often work with the European Union Community Orchestra. They have no conductor. Sometimes the leader gives a beat but they don't need a conductor.

MC: Would you direct Mozart or early Beethoven concertos from the piano?

JL: I have done. Sometimes it's more economical to do that. But the repertoire for doing that is limited you can only use certain Mozart concertos or perhaps early Beethoven concertos. But clearly not a concerto such as Rachmaninov No.3 where your hands are used all of the time. So it's probably Mozart, yes, but then again I'm not always sure it's wise. I would not like to think I was doing a conductor out of a job he deserves.

MC: So you would always elect to have a conductor when playing concertos?

JL: A good conductor is important yes, but a bad conductor can do far more harm than good.

MC: I hope you haven't had too many of those in your career?
JL: I've only had a handful that I wouldn't work with ever again. And over three and a half thousand concerts that's not too bad.

MC: Maybe they hadn't prepared themselves ready for the concert?

JL: I think one of them or two of them were just incompetent as conductors. The other two may not have been ready; as you say.

MC: Conductors certainly divide opinions. Many conductors have their disciples. After Furtwängler left the Berlin Philharmonic I remember reading a quote from Erich Hartmann a Philharmonic player who had played under a large number of conductors saying, "Furtwängler was the only one, he was greatest back then. The others were second rate."

JL: Furtwängler's a love hate figure. Isn't he? I've heard Furtwängler do some wonderful things with an orchestra and I've also heard him do things with an orchestra that have irritated me. Similarly with Toscanini. They were like chalk and cheese tempo-wise. Yet sometimes I'm left feeling that a work couldn't have been better done and yet other ones annoy me like mad. So you take the best of what they have done.

MC: A conductor putting his own slant on a performance.

JL: They shouldn't do so consciously. When I'm rehearsing I'm trying to get as close to the score as I can. As close to the original inspiration behind the score. If I'm playing that in a concert then the less I get in the way the better. It should be just a flow through with some inspiration, if you're lucky, through to your public. You're just the channel. You've done your work. Your fingers are in good form. Your mind is in good form. You can't deny yourself that preparation. It has to be done. That said once you start getting in the way of the music that's very bad technique. Very bad interpretation. If someone says to me you're a marvellous pianist, that's very kind of them, but it doesn't mean that much. Obviously you have to be pretty good to go onto the stage anyway. If someone says to me what a marvellous piece of music that is, that means so much more. The key is not to get in the way of the music. You've got to give them the original inspiration that the composer sees at the time of conception of the piece. You don't just dress it up with your own smells or own designs. A lot of performers get temporary success by throwing themselves around. All this freak technique and all this misdirected energy. Some people are impressed by it, they think it's genuine. But it never lasts for long. [MC: The performer is acting then?] Yes, they are. It's false; it's trying to be theatrical but it's not necessary. There is enough popular showmanship onstage nowadays without this being included. It's so immaterial; so instant. It's very important that serious music has the lion's share of representation because it is a spiritual subject. It's one of the few long term totally intangible subjects there are: you can't see music; you can't smell it; you can't touch it. It really is a spiritual process.

MC: …I'm almost lost for words after that… A change of subject now if I may. Do you often have to play on out of tune pianos?

JL: Oh, yes. Lots of them. You see I have perfect pitch unfortunately so it means it's double bad for me. So I can tell what a note is if somebody plays it. If the piano is really out of tune then it gets so irritating. I actually tune my own pianos at home now because I get so funny about it. If the piano is slightly out of tune I can't live with it.

MC: This is a fine Steinway piano here that is soon to be tuned. But I often hear on various pianos; pedals squeaking, 'ringing-on' and all that but you have to play them.

JL: Oh, yes. All sorts of things. And yet considering that it's a mechanical apparatus it's a beautiful, wonderful device; it's amazing. It weighs half a ton; there is twenty tons of tension in it; it's purely mechanical, yet no two pianos have the same sound. It really is true that you can give the illusion that the notes continue.

MC: I've seen violinists swap instruments mid-concert when problems have arisen. Sadly you turn up to a hall with an out of tune piano or some other problem and you're stuck with it for the evening.

JL: Talking about the tuning of my piano that I cannot change during a performance. Sometimes I joke to the violinists in the orchestra, 'excuse my intonation, it should be better'.

MC: Would you mention a technical problem to the audience?

JL: No, normally not. Modern pianos and modern technicians are really very good. It is rare actually that a piano would go seriously out of tune during a concert.

MC: How possible is it?

JL: Yes, it's possible, especially if a pianist has a bad technique. You see a lot of pianists will hit piano keys and you can see the whites of their knuckles. With great tension, without making a big noise, without making a big sound. They don't use their back, they don't use their arms. A great pianist like Claudio Arrau, who was probably my favourite pianist, played from the whole top half of his body and I should think that he would almost never break strings or put them out of tune. But he had a massive sound, when required. Arrau turned the piano into an orchestra. You can be loud, immensely loud if you wish but it doesn't have to be cruel to the piano. If you play with give; on your arm, wrists, hands, back and shoulders, its kind to the piano. You can get a much more effective tonal range, dynamic range without being unkind to the instrument.

MC: Andreas Staier; Gary Cooper; Ronald Brautigam are playing and recording on the fortepiano. Have you ever played the fortepiano John?

JL: Yes, I have. It's not quite my scene but interesting nevertheless. I think this obsession nowadays with having to go back to the instruments of the period and the 'alleged' metronome markings is largely a mistake. Beethoven for example together with many others mistrusted the metronome. He said most of his metronome marking was completely wrong. He wanted to throw the metronome out of the window and he probably did. Especially this obsession with playing without vibrato especially on stringed instruments is extremely ill advised. The music can sound so animatedly fast, it becomes ridiculous and it becomes mechanical. Furthermore, I don't think Bach would have refused a modern day bathroom if he'd been shown one. But you have to treat it carefully; you cannot treat an early Bach piece like a Rachmaninov concerto. You have to have common sense about it.

MC: Do you currently put much Bach in your programmes?

JL: I love Bach. He's one of my top four composers. He heads the list together with Beethoven. Then we come to Mozart and Brahms and it's very difficult to dislodge those four composers.

MC: I feel that Haydn was much underrated. Domenico Scarlatti too; who was championed by Horowitz.

JL: I love Haydn - he was a great composer and yes I do play Scarlatti. All those hundreds of keyboard sonatas; that extraordinary output.

MC: But it's the same old warhorses of the repertoire that are constantly asked for.

JL: People need to put bums on seats as they say. Tickets have to be sold. So familiar works have to be put out before the public. I've done many concertos but invariably I am asked to play Beethoven No.5 the 'Emperor'; Rachmaninov No.2 and the Tchaikovsky No.1.

MC: Yes there's resistance from many mainstream concert organisers to try something unfamiliar and by that I don't mean anything avant-garde. I recall a recent recital that contained the usual offering of familiar Beethoven and I think there was also Liszt if memory serves. The soloist had programmed Bax's splendid First Piano Sonata which was clearly not enjoyed by some of the organisers or many of the audience.

JL: They're scared that tickets won't be sold because of an unfamiliar name on the programme.

MC: Personally I find it refreshing to have something different or even challenging programmed in-between two more familiar works.

JL: I agree wholeheartedly. I feel our duty as performers is to educate and entertain. It's a subtle mixture and you can do both. I think that applies to the BBC as well. I think their programmes should entertain but also educate. Unfortunately it is nearly always the former nowadays unlike the past. But certainly it applies to my concerts. I feel that I'm in a position of responsibility whereby if people are paying money for tickets they deserve the best you can give. They also deserve to be entertained and also quietly educated. So I feel that yes, you play some music in every programme that is familiar, but you also play something which isn't.

MC: What modern music have you played?

JL: Well I've tried some atonal music which I quickly discounted because it broke the laws of nature. You can't break the laws of nature. You've got to have harmony, rhythm and melody. I've looked at Schoenberg which I quite liked. I've played a lot of tonal modern composers whom I prefer because they don't break the laws of nature.

MC: So the music of the twelve-tone serial composers is not for you?

JL: No because it's contrived. It's interesting but it's very limiting. Like electronic music it's contrived but interesting. However, it doesn't reach the depths of the greatest masters.

MC: The music of which modern composers do you like to play?

JL: I like to play the music of William Mathias who died in the early nineteen nineties. He was a great Welsh master.

MC: He's rarely heard.
JL: Popularity and merit are not necessarily linked.

MC: Yes, and hopefully the cream will rise to the top.

JL: Yes, that's so true. Well done.

MC: I've noticed that the piano tuner has arrived. I know you have to start your rehearsal. Thank you for agreeing to be interviewed.
Michael Cookson