Other Links
Editorial Board
Editor - Bill Kenny

Deputy Editor - Bob Briggs

Founder - Len Mullenger
Google Site Search
SEEN AND HEARD INTERNATIONAL INTERVIEW

Gwyn Hughes Jones And Kirsten Blanck – ENO's Calaf and Turandot : talk to Jim Pritchard (JPr)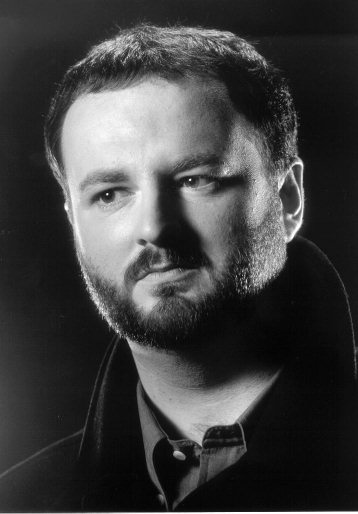 Gwyn Hughes Jones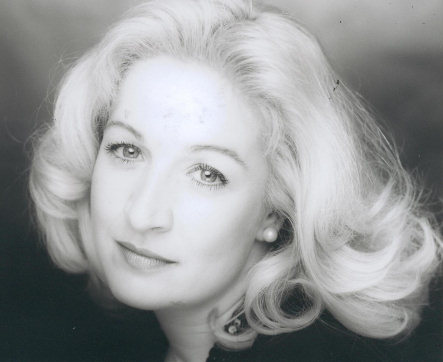 Kirsten Blanck

A trip to East London found ENO hard at work rehearsing their eagerly awaited new production of Turandot which starts at the London Coliseum on October 8th. With Anthony Minghella's Olivier Award winning Madam Butterfly and Jonathan Miller's recent La bohème, ENO continues to renew their core Puccini repertoire with this new Turandot directed by Rupert Goold - fresh from his West End successes with Macbeth and Oliver! - and conducted by ENO's music director, Edward Gardner. Welsh tenor Gwyn Hughes Jones and German soprano, Kirsten Blanck make their role debuts in this production and I sat down with them after morning rehearsals to talk about the challenge ahead for both of them and about their careers.

I asked whether there was anything they could tell me about the production at this early stage in the rehearsal process.

GHJ: I think you just have to turn up and find out. The first thing we have to do is tell the story as effectively as possible and, as we all know, for decades now productions have taken us away from the more traditional aspects that one would expect. As long as we keep the integrity of the story then I think we are OK and I believe we do that.

We have been working for about 3 and a half weeks and go into the theatre in a week or so and that's going to be very exciting. We've all been looking forward to that day. I remember when we did Madam Butterfly with Anthony Minghella he saw a huge change in perspective from seeing the rehearsals in the rehearsal space and being so close to the protagonists and then what the distances involved would be in the London Coliseum, the largest lyric theatre in the country. Going on stage always changes many things for us as performers and always changes the director's perspective too.

Rupert Goold trusts us in that we bring our own experience in and that we are willing to try some things and put in the time to find whether they work or not. That is great to see and better than being told 'move there' or 'do that' and it's actually quite refreshing and very enjoyable.

I asked what thoughts they had about their characters.

GHJ: Calaf is a very interesting character because at first he is very heroic but also has a great deal of humanity in him. This is shown by his acknowledgment of Liù who is clearly just a possession, the property of his father, yet somehow he acknowledges her as a human being and this leads her to behave with great kindness towards his father in his adversity. So Calaf is not just a two-dimensional character for a tenor and he gives you a great deal of scope in how to play him. It is a great adventure to do a piece like this because it offers a singing actor so many possibilities.

KB: Everybody calls her the 'Ice Princess' but I think there is much more inside of her. She has a lot of deep feminine feelings and that is why I like the Alfano ending because we have this lovely romantic scene to show the real feelings she has. I think she was disappointed in love in the past and we don't hear about any of this from before the opera starts. She wasn't able to love a man before but at last she feels she can love someone.

The singers have the challenge not only of their role debuts but for singing in a total of 14 performances. Does this create any problems I wondered?

KB: It is much more difficult to get through the all the rehearsals [Laughs].

GHJ: Naturally this is a concern that you have when you take on a project like this and particularly as we are doing so for the very first time. We are both young singers and have to be mindful that these roles were not written to be sung probably more than a couple of times a week, at the most, by the same people, because the demands in them are so great. Having said that they are for the most part so well written that you can do them a number of times and that clearly is to the credit of the composer.

KB: I have been a Queen of the Night for about 18 years and for that you have to be really well prepared and warmed up for the moment you go on stage. You must give 120% of your voice and then rest between the performances and not speak too much. I was a dramatic coloratura when I was singing that and it is about the same high register as Turandot. It can be difficult to sing for most of the time at this high level but it is not much of a problem for me, though of course, it is a big role and there is a big orchestra. I just have to build up the vocal muscles to do it and that is just like being an athlete.

How have they been preparing for these forthcoming performances and what were their thoughts about singing in English.

GHJ: I have studied Calaf over the last couple of years since I was approached to sing it. Clearly we like to sing in the original language because that is what the long phrases are written for and when it is at its best. Singing in English encourages me to find different colours in my voice and expand its colour palette. When you are presented with situations where you need to strengthen certain aspects of your voice that you wouldn't necessarily do by singing it in one language; it can actually make you a better singer and, as an artist, it gives you a lot more options.

KB: For now I need some help with the language and have a lot of people helping me and I have a do a lot more rehearsals than the others because I have to learn the right pronunciations. At first it was a funny sound to me but it seems to work now and I am very happy with my first time in London and the first time doing an opera in English. The only time before I had sung in English was for a recording I did for ENO before I got Turandot because they wanted to hear something from me in the language. I didn't have anything appropriate in my repertoire so I sang Elisabeth's aria from Tannhäuser in English as 'Great Hall of Song'.

I've known for about a year now I'll be singing Turandot and so have worked with a coach in Dresden who has done a lot of productions of it so he really knows which parts are really difficult and where you have to care for your voice; what will happen on stage and what the conductor will do. I think you have to be very well prepared for such a big role and I hope I will be.

GHJ: The translation is not a new one but is still evolving as everybody who comes to the piece has their own ideas; you might not feel as comfortable singing one phrase or you might feel there is an option that puts a little more poetry into the expression. Clearly the translator is consulted on every single change that we make but it gives us a lot of scope.

Are they expecting to be offered more Calafs and Turandots now that they have sung them for the first time and how do they see their future careers developing?

GHJ: I certainly think we grow into a part like this. It's very interesting because these operas are very much those that every opera house wants to put on regularly and my feelings in recent years is that they are willing to put them on regardless of whether the singers are available to sing them or not: something they have to answer to their own consciences about. Every company wants to put this kind of repertoire on and there are opportunities there for people who can present these works up to standard. Now that people understand you do these roles I have also been approached about Manon Lescaut and Andrea Chénier. I still want to sing the lyric repertoire as well because it is important to keep the voice youthful in its development and keep that sound as long as possible. The only way to do that is still to sing the Bohèmes and Rigolettos and these kinds of operas but over the next few years I have Carmens, Toscas and Trovatores so I am looking forward to everything.

KB: I would like to sing more Turandots and in Italian of course. Meanwhile I am hoping to sing Brünnhilde one day; I have sung Sieglinde and now it is time to move on but I will need to study Brünnhilde for years before I am ready to go on stage with it. Meanwhile I will be doing a lot of things I have sung before such as Die Frau ohne Schatten and all my Wagner roles such as Senta and Elsa. I am looking forward to all my time here concentrating on this new role and then going back to these others. In Germany we do just 6 or 7 performances of a new production so after 14 here I should have it right.

GHJ: I am very fortunate to sing the repertoire I always wanted to sing and to do that to a standard that makes me very proud. I have got to this point by singing practically everything in the Italian repertoire. By that I mean Donizetti and Verdi, and even Mozart as well. There was also some Gounod and Massenet and I think it is part of a singer's education that you have to do these roles and go through the repertoire that is right for you to build the voice and those colours I mentioned earlier, in order to sing Calaf and other similar parts. They are not things where you just go on stage and bawl your head off – they are great pieces of art that deserve to be sung to their potential.

Of course singing in the language that of the audience understands allows the singers to communicate the drama better but at ENO there is problem of the surtitles which in popular operas can lead to 'opera karaoke' when people want to sing along with those on stage. This would be new to Kirsten but I wondered whether Gwyn had any thoughts on this.

GHJ: It's one of the things about doing this repertoire in English that I think that people do know things like 'Nessun Dorma', 'Che gelida manina' and things like 'Un bel di'. I think the more difficult challenge for us is that the audience has heard the best exponents of the repertoire perform these arias – if not live then certainly on CD or radio – and it's something for us to live up to. The tradition we singers have inherited is a very rich one and it is our responsibility to this legacy that we pass it on in as good – if not a better – state than when it came to us.

Had either of them any idea what they will feel like after the first night on 8th October?

KB: Ask me again when it is over. [Laughs]

GHJ: We've been rehearsing very intensely but all we have been doing is repeating scenes and I think that clearly having got to the end of the first performance there will be a great feeling of relief and actual achievement. As much as we rehearse the piece over and over, the real aspect of learning the role probably doesn't really start until we are actually performing it. It'll present us with totally different situations that we'll have to tackle every time we come back to the role in coming years.

I wondered how they both had become singers.

GHJ: Where I came from, Anglesey in Wales, there was a wonderful Chapel tradition. In Sunday school we were taught to read music and taught sol-fa; we were taught about literature and poetry in a very unofficial education out of school. Then there was the Eisteddfodic tradition as well, where we had the opportunity to sing with - and hear some - of the best amateur singers who were as good as any professional singers I've heard since. I would hear open challenge solo competitions and people would sing wonderful operatic arias, so it wasn't a huge step from the Eisteddfods to opera because it was always there. For me it was always the things about having something to live up to and having people you try to emulate. It was such a great education and we are very fortunate in Wales to have that. There were always very educated people who were adjudicators at these Eisteddfodic competitions. I was told I should perhaps consider studying music at college and that is how it began for me and then has gathered momentum from that point.

I went to college to study as a baritone and one of the first things my teacher told me there was 'I'm not going to tell you are this or are that, just sing stuff you are comfortable singing. Your voice will develop in time and tell you where it wants to go.' That is exactly what we did and that's where I am today.

You have to wait to see how your voice reacts to things and how it develops as a result. I have found in the last 6 or 7 years that the kind of repertoire I have been asked to sing has definitely influenced the way my voice has developed. It has made me address certain challenges and find the colours that I might not necessarily have got by just singing Nemorino or Rodolfo. I think it is very exciting to see what possibilities roles like Calaf will bring.

KB: I was still in school and about 10 years old when they came searching for a singer for the children's choir for performances of Carmen and I was chosen. I loved the atmosphere inside the theatre and from that moment I knew I must go on stage as singer. I became involved in choirs and then found a singing teacher; I then studied at Hamburg High School of Music and then made my debut in Lübeck at 19. I sang Queen of the Night 250 times but now I'm really happy with my new repertoire. It was about ten years ago that my voice seemed to change and I was singing Zerbinetta at La Scala when somebody from London came to see a performance and told me 'You have to change your repertoire now to sing what you want to sing in ten years' time'. So I did just that and my first Wagner role was as Helmwige in Die Walküre. I was never a lyric soprano and a lot of singers have begun the same way and moved into the dramatic repertoire.

I asked Kirsten whether the opera in Germany is managing to deal with these difficult financial times.

KB: Everybody knows that every 100 kilometres there is another opera house with its own company but the smaller ones don't now have enough money. I don't think the major ones really have a big problem but some don't know how to find the money to pay the singers. Many would often do about eight new productions a year but will need to cancel 2 or 3 now. They want to do good theatre but I think a number may unfortunately now have to close.

Gwyn had mentioned working with the late Anthony Minghella earlier in our talk and I wondered whether he had anything he would like to add to what he had already said.

GHJ: I was clearly apprehensive to begin with because of Anthony's reputation as a film director that was unparalleled but I didn't know if he had done any opera before and I don't think he had. So you can become a little apprehensive when you come to the first meeting and to have these misapprehensions dispelled very quickly was just wonderful. To work with him was truly an honour; in as much as he was very willing to learn and he brought an enormous amount to the project in the first place because coming from the film world he had that different perspective. Equally he had the intelligence to see we could also contribute to the piece as well and you actually felt you contributed significantly to the end result. It was a great pleasure to work with him and his wife, Carolyn.

With this my time with the singers was over. It is clear that both Gwyn Hughes Jones and Kirsten Blanck have a very thoughtful approach to their careers and the first night on 8th October will be an exciting and significant evening for both of them, as well as for the audience.

© Jim Pritchard

For further details of forthcoming Turandot performances please see the English National Opera website (link here please http://www.eno.org).

Back to Top Cumulative Index Page