Other Links
Editorial Board
Editor - Bill Kenny

Deputy Editor - Bob Briggs
Founder - Len Mullenger
Google Site Search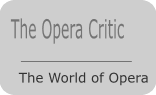 Managing "the best orchestra in the world" : Jan Raes, Director General of Amsterdam's Royal Concertgebouw Orchestra in conversation with Bas van Westerop (BvW)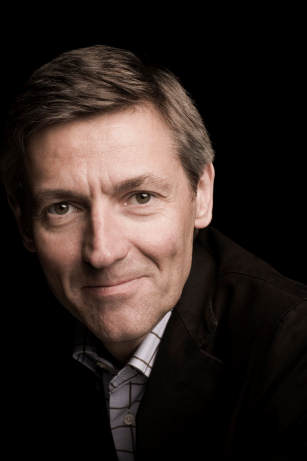 Jan Raes (b.1959) studied at the Conservatory of Antwerp and won a First Prize in Chamber music, Music History and a Higher Diploma Flute. In 1984 he became a teacher at the Royal Flemish Conservatory in Antwerp, a few years later he was appointed as a cultural coordinator and from 1997 he held the post of Artistic Director. In 2000 he became crisis manager and later manager of the Royal Philharmonic of Flanders. Under his leadership music director Philippe Herreweghe was appointed.

From 2004 to 2008 Jan Raes was general director of the Rotterdam Philharmonic Orchestra and the Gergiev Festival. In this period the young Canadian conductor Yannick Nézet-Séguin was appointed as new chief conductor, the orchestra reached bigger audiences than ever, sponsorships increased and the Gergiev Festival became an interdisciplinary and international organisation in its own right. From December 2008 Jan Raes became CEO of the Royal Concertgebouw Orchestra in Amsterdam.

AMSTERDAM AND ROTTERDAM

Can you describe how you experience the differences between the Concertgebouw Orchestra and your previous orchestra the Rotterdam Philharmonic Orchestra?

The history of these orchestras and cities is very different. I think the Rotterdam Philharmonic Orchestra in the Seventies made a big jump internationally, led by Edo de Waart. And at the same time the orchestra got its own concert hall (De Doelen) and had to develop its own sound in this enormous hall. Therefore, this orchestra always sounds energetic, because it has to!

The bombing in the war meant that Rotterdam was almost completely destroyed, so there is also another motivation there: the orchestra was one of the few intangible things that were still left. The orchestra is ambitious and with Gergiev it also became more international.

As far as Amsterdam is concerned, there was no bombing, a longer history, and more stability. There were fewer chief conductors (Mariss Jansons is only the sixth chief conductor). Our sonority is closely associated with the hall: very different than in Rotterdam. If Rotterdam is "energetic" then Amsterdam is more "velvet", "rounded". Because of its hall the Concertgebouw Orchestra attracted also a different type of conductor. The orchestra here is more introverted. Rotterdam is sometimes an orchestra of soloists and Amsterdam an orchestra of people working together to find a homogenous sound.

There is a lot of ambition in Rotterdam.... and a lot of self-confidence in Amsterdam. The two orchestras are actually complementary. I do not believe in the so-called globalization of the orchestral sound reported in some newspapers. The Concertgebouw Orchestra and the Rotterdam Philharmonic Orchestra have a distinct sound and are only 40 miles apart as the crow flies!

And what about your work? I assume that here priorities are slightly different than in Rotterdam.

The priorities here are indeed different. There was a great need for salaries to adjust to the international standard. Minister Plasterk (The Dutch Government's Minister Science, Education and Culture, Ed) has seen to that and the resources are there now, and we are now back to international grading. In order to recruit new people, this adjustment is really necessary if your orchestra is competing with Vienna and Berlin.

There is also a lot of attention given to our conductors: Mariss Jansons of course, but we also have the honorary guest conductors Bernard Haitink and Nikolaus Harnoncourt.

I think that in my position it is also important in the coming years to build structural links with the next generation of conductors.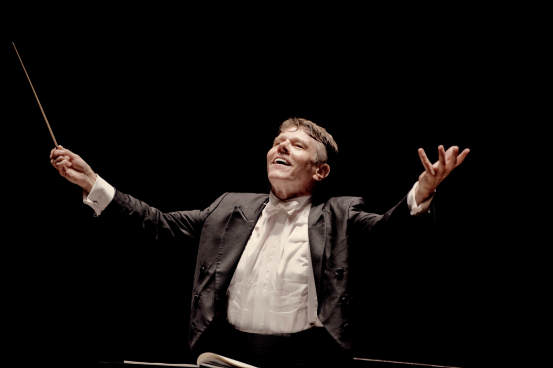 Mariss Jansons


That brings us to an important point: Mariss Jansons' fragile health. How does the orchestra deal with that?

He is better now. He has a quieter schedule and this orchestra is a priority for him, he does very little in the way of other appearances. It is in his nature to be 300% focused: but he takes care of himself and for the rest it is a matter of a professional work schedule. The orchestra hopes he will remain as long as possible in the best of health.

The search for the next generation of conductors has nothing to do with Mariss' health. Whether he stays healthy or vulnerable, there is always a new generation to think about, Yannick Nézet-Séguin's generation, in which we have to invest now. They need help to develop without burning them out prematurely.

Is there a role for young conductors with repertoire that Mariss Jansons doesn't do?

Jansons is fairly broad in his repertoire but you have to encourage young conductors, to find out the repertoire with which they feel at home. But we always look for conductors based on the repertoire in which they excel!

We hope Jansons will be around for as long as possible and we also need conductors, for example, after the generation of Nikolaus Harnoncourt and Frans Brüggen, who can manage early music. So we do a lot of "scouting" for this repertoire. Next year will see the debut of two baroque specialists: Bernard Labaudie with the St. Matthew Passion and Giovanni Antonini in a program of Italian Baroque - a rarity for the Concertgebouw Orchestra.

"THE BEST ORCHESTRA IN THE WORLD..."

The orchestra has been called "best in the world" by a music magazine: is that a gift or a burden?

That depends on how you handle it! I consider it a gift from heaven from the trade press. It's very good that the orchestra is being talked about in this way, but this is no horse race. It is also a good sign to our government to show how much the orchestra is appreciated abroad. I only hope the orchestra will not start to behave like the "best orchestra in the world": and there are of course a couple of other good orchestras around too!

What I like very much is that our inherent, specific and characteristic sound (which is so connected with this hall) is so much appreciated. It was our own personality that made the difference between the Concertgebouw Orchestra and other "hotter" or faster orchestras. There is clearly a need in this world for your own identity.

But fortunately it is no race and we have no quotation at the stock exchange! But there is much talk now about what we do and that is a real communicative gift. Quality is always difficult to measure of course and some people do seem to want lists or rankings for some reason: magazines seem to sell better when there are lists in them.

THE FUTURE...

How you see the future of classical music in Europe?

I am reasonably optimistic. Unfortunately, the role of education and parents becomes increasingly smaller but I think there will always be a certain group of people who need more depth, some kind of ritual. It is a serious task for us, but also for many others, to initiate people into classical music: by cherishing the ritual power of a concert in a "temple". The music of Mahler or Bruckner for example, requires a certain tension and you must re-inaugurate each new generation into that. If the schools and media do not do that, we must think hard about whether or nor we shouldn't do more!

The Concertgebouw (I mean the actual building) is very much involved in education and the orchestra certainly could do more: this is something we really do have to consider. You need icons to win large audiences - people who can show that an orchestra is "tangible", like Eduard Flipse in Rotterdam and Leonard Bernstein in New York. By itself, an orchestra can never attract big audiences and so has to seduce new people into coming to concerts again and again.

And then there's the part to be played by the Internet. Last autumn, when we had been in existence for 120 years, we had ten free live recordings put on the website and 600,000 downloads in just a few weeks! Unbelievable!

Now with Haitink's eightieth birthday we will do something similar in conjunction with AVRO. This kind of activity can be an initiation too!

It is incredibly important that people learn to decode the codes that music is made of. And I can see very clearly that the young generation of orchestral members is also more inclined to make contact with the public: they are much more communicative, and not only in the orchestra to play concerts. There is really much more to membership of an orchestra than playing subscription concerts!

But the subscription audience is still huge of course! That's a tradition too!

In this respect Amsterdam is still a unique place worldwide! And Amsterdam is a very different place than Rotterdam! Rotterdam has its own challenges, like many modern cities, because the population is changing very quickly. Happily De Doelen is in the centre of the city. But who will be there in twenty years: that is a real challenge! Our orchestra has the luxury of certain subscription series that are very easy to sell but for anything that is even slightly off the beaten track we have to make more efforts. Marketing… and of course each new season we just have to wait and see what sells ...

But that's all right I suppose!

We are currently on something of a roll with a good "flow": Plasterk has commended us as "Internationally Excellent" and rewarded us with additional funding. So there is a great national pride, the orchestra is a symbol of the Netherlands, and many people want to feel "associated" with us. To make this snowball grow, we must cherish those people and do our utmost to give them something back,

What are the plans for next season?

A major project is playing all the symphonies of Mahler spread over two seasons and in chronological order with some top conductors including Mariss Jansons, Daniele Gatti, Pierre Boulez, Iván Fischer, Bernard Haitink and Eliahu Inbal. You can even buy a subscription for both of the two seasons.

Additionally, Bernard Haitink (and for once not chief conductor Mariss Jansons) will perform for our Christmas Matinee Beethoven's Pastoral and some Mahler songs with Christianne Stotijn. In March he will be back with the Fifteenth Symphony of Shostakovitch.

Returning guest conductors include Daniel Harding, John Eliott Gardiner, Vladimir Jurowski and Herbert Blomstedt.

Are there still plans for working with the Netherlands Opera in the future?

If there is mutual agreement between us about which top rank conductor, which production and which director, we will certainly continue that cooperation. But nothing is set in stone ...although for the future we have planned some way, to do further collaborations ...

In itself, our relationship with Netherlands Opera is good but it is difficult to fit everything together. Conductors often think four or five years ahead and this orchestra also tours a lot.... The orchestra can really only be involved if there's a match between an internationally renowned conductor with whom the orchestra feels comfortable.

If the orchestra is often on tour is not a large part of the programming dependent on what the concert halls of the world like to hear?

No, that is not really the case. Of course, the organizers abroad also have to fill their halls so they tend to ask for prestigious programs. Although of course the question of what "popular" is, always has to be asked too! For example: we have just done Dvorak's Requiem with the Wiener Singverein: a piece that nobody really knew. Twice in Amsterdam and twice in Vienna: four times sold out. This was a Maris Jansons dream: a very expensive and complicated project which eventually succeeded and which is also a possible CD-release. Next year we take the Mahler Third Symphony on tour to America: also not a popular piece! And what a venture!

How is your RCO Live label? Your colleague Michael Fine (artistic director of the Rotterdam Philharmonic Orchestra) sees CDs as souvenirs, not as a way to generate money.

No, that is certainly not the first reason to create them. Sometimes we just play, sometimes we even make profit ... because some discs sell very well. But it is good for our brand, just look at the list in The Gramophone: they know our name from CDs and tours. Without those two things journalists would be much less familiar with us!

The CDs are also a means of bonding with your audience. Look at all those downloads! And it also increases concentration by the orchestra, when they know that a recording is being made. So recording clearly has an artistic purpose too!

You also add to history, you build an archive: next season we will release recordings of Schumann's Szenen aus Goethe's Faust with Nikolaus Harnoncourt, Dvorak's Eighth Symphony and Requiem with Maris Jansons and the Third and Fourth Symphony of Bruckner with him too.

A Digital Concert Hall like in Berlin?

We have similar plans but Berlin beat us here! There the orchestra also manages its own concert hall. Here since the fifties orchestra and hall have separated. But the relationship is very good now. We are busy with media partners such as AVRO. Everyone has his own ideas but for me, the quality of a video stream comes first. You often find that the sound is good but the picture is lacking.

And of course, who do you think of first? Something for your own public or a different programme because they want to hear Bruckner in China? We are very strongly involved. There will be something done but I do not know in what form at the moment

But frankly, I know of very few people who want to sit at a computer or watch their TVs for a whole concert. People prefer fragments, and like to communicate with your organization. Interviews with conductors and orchestra members on the website are very popular.

A CHANGING WORLD...

The financial crisis: did you notice anything? Sponsors withdrawing?

No. But who thought a half year ago that the world would look like this today! The Concertgebouw Orchestra has its own income but fortunately there is also our government. I think the government is about education, social security and culture for the population. It is a form of civilization. If you fully depend on the private sector, you'll see that suddenly within a few months things may disappear completely. Without the role of the government things are never completely stable. Carnegie Hall is in trouble and I know that Gergiev has serious problems in Russia. But sponsors who can afford to help and have some social responsibility will hopefully continue to play their part.

But with the private sector alone, orchestras may soon only play evergreens, popular programs. We will always fight for our own income as an orchestra but there is a limit. If the crisis should last very long then the government would need to make choices: if they do then I hope that they choose quality. Europe must also start thinking about what our European identity means, and I strongly believe that cultural factors may have a greater interest in the political 'discourse'.

But everything must be nurtured through education and culture and arts all can play a major role in that. It also brings people together. And I also hope that from the crisis the desire for immaterial things will come back to the top.

The problem of our Western civilization is that there actually are too many choices. Many so-called depressions come from an embarrassment of choices. People should be able to choose of course and that's why we need education: we must learn to set priorities, have a frame of reference. In a ritual moment, like a concert, you do realize what you regard highly or what feels really valuable. But then, you need a frame of reference.

I think that the democratization of education went much too far and means that children can make their own decisions about what to study much too early. I don't like that at all! I think we have a role to show them the way. We have also had the good fortune that there were people who showed us the way!

Do you have a message, something special to say to everyone?

Start with parents, and some teachers. They can teach you to focus, reflect on things. A dream: each child his own instrument and schools where children are actively involved in music.

Bas van Westerop

Picture of Jan Raes © Marco Borggreve

A Dutch version of this interview appears in opusklassiek.nl