Other Links
Editorial Board
UK

Editor

s

- Roger Jones and John Quinn

Editors for The Americas - Bruce Hodges and Jonathan Spencer Jones

European Editors - Bettina Mara and Jens F Laurson

Consulting Editor - Bill Kenny

Assistant Webmaster -Stan Metzger

Founder - Len Mullenger
Google Site Search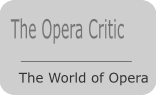 SEEN AND HEARD INTERNATIONAL CONCERT REVIEW


Fantastical Liszt 2:
a recital by Mario Brunello (cello) and Andrea Lucchesini (piano) at Santa Cecilia, Rome 25
.
2.2011 (JB)
[This is the second part of a piece on Liszt, the first of which may be seen when connected to MusicWeb International by clicking
http://www.musicweb-international.com/sandh/2011/Jan-Jun11/fantastical_liszt2001.htm
JB]
Multi-voiced Liszt has caused a number of listeners to ask: But which Liszt do you mean? The bombast, the transcendental, the mystic, the clown, the virtuoso, the showman, the lyricist, the experimenter of the keyboard? There is also a strong case for the view that these multiple musical personalities are frequently evidenced in the same piece. Sometimes, surprisingly so. One would not normally be expecting the mystical to be comical, but the great Liszt shows us how those two qualities may have their origins from the same fountain. And this comes across to the audience with such freshness, since it sounds as though he is making the discovery himself in the act of composition. Originality, if ever this term had meaning. The facets of his multi-personality collide by imploding as well as exploding to produce genuinely fantastical results.
And might not all this varied catalogue be gathered together as Liszt, the Entertainer? That, in turn, requires a reconsideration of
entertainer
as the noblest rather than the most vulgar of professions. And this, regardless of my attempts to previously show that the maestro does not shy away from vulgarity either: all things to all men.
Everyone knows that Chopin was influenced by the bel canto in general and by Bellini in particular. Fewer know that the bel canto itself had its origins in popular song. In another place and at another time in musical history, this would have been called folk music. This, in part, explains its instant appeal to large numbers of people. Liszt in his borrowings from bel canto takes us back to the soul of these origins. As well as forward through the melodrama which the bel canto maestros introduced into their work: another happy collision in Liszt's creativity.
Liszt the Entertainer was much in evidence in the programming of the recital of Mario Brunello (cello) and Andrea Lucchesini (piano) at Santa Cecilia. In all innocence, one might suppose that it is the prime service of all performers to entertain. Wrong. There are those performers who educate, elucidate, make the familiar sound unfamiliar through new musical discovery, who even explore new sound discoveries in their instruments. All of these are especially welcome in the overcrowded field of performance. But the Entertainer marginalizes all these attributes to give us a paradox: he surprises us with the obvious. That takes pure cheek. He is more likely to bring a smile to our lips than tears to our eyes. The Entertainer is a rogue! But what a likeable one! When he gets to the punch line, he knows that we know it in advance, but it is delivered with such masterful Timing that those in the audience experience that all-important art as the freshest of invention.
All this takes us into the most difficult and subtle art of comedy. Whether through the composer, the painter, the novelist, the actor or music performer, this subtle art can all too easily disintegrate into the more banal arts of pastiche or farce. The difference is that those banal arts make judgements while the subtle art
invites
judgements; it only operates with audience response.

Liszt e il canto italiano (Liszt and Italian Song)
was the title given to the recital of Mario Brunello (cello) and Andrea Lucchesini (piano). It began with Lucchesini playing the Liszt
Lucia di Lammermoor
Fantasia. He rather short-changed us on this. Most of the notes were there and most of them were in the right place, but the playing was as staid as a Victorian headmistress of a strict girl's seminary. All the right notes and too many of them, as someone said of another musical disaster.
I am reminded of an episode where Wilde interrupted a dress rehearsal of one of his plays and, addressing a celebrated actor, said something along the lines of,
Mr Tree, I'm naturally delighted that you find what I have written to be funny. But would you please not work at making it funny. I think you would find that it works much better if you speak as people speak in everyday life.
Wilde is clearly calling for a straight-on delivery and avoidance of hamming. In similar parlance, I could hear the equally witty ghost of Liszt calling,
Mr Lucchesini, I'm delighted that you have understood and overcome all the pianistic difficulties of this piece. But don't you think it would be much better if these difficulties remained a secret between you and me? If you engaged your admirable technique to make this music sound like child's play? A sound whereby the audience are convinced you are enjoying yourself, rather than strangling yourself? I've always thought it rather bad manners to do that in public.


But the ghost of the maestro, Mr Lucchesini heard not. At first, I thought that he was aiming for the accomplishment of some of our greatest comedians - telling the story deadpan. But his dogged persistence soon showed that he was pushing his technique centre stage, the musical equivalent of taking his clothes off in public. And he's a handsome chap too. Liszt would have been mortified.
When Liszt heard Paganini, he was overcome with the violinist's wizardry and set to work on arranging six of the studies for his own instrument, incorporating the new pianism which his arrangements gave. Andrea Lucchesini played three (numbers 3, 4 and 5). No one may doubt Lucchesini's remarkable pianism. It was even more to the fore in the William Tell overture. And here, Liszt sidelines pianism and requires the pianist to get as close as possible to the original orchestral sounds: a transcription rather than an arrangement. Lucchesini does not disappoint here either, though it visibly cost him sweat and blood - a young jockey taming a wayward horse. The audience loved all of this. But I wish someone would whisper in the pianist's ear that the horse is not so wayward as he thinks. This might show him that there is something to be discovered on the other side of pyrotechnics - a musical landscape which contains fun, humour, wit and charm, a place where the Entertainer reigns supreme. I found myself longing for one of the great pianist entertainers of the past - Horowitz, Rubinstein, Cherkassky. That, I know, is an unfair comparison, but I believe Mr Lucchesini has much to learn from them. I much favour that definition which says a virtuoso is someone who makes the difficult sound easy. I repeat, Mr Lucchesini held great sway with the audience, and this, largely, because his playing sounds bloody difficult.
In 1986, the cellist, Mario Brunello won the Tchaikovsky Prize, the only Italian to have ever done so. If you heard him play the Rococo Variations you would understand why. Never has Tchaikovsky had such a perfect artist - and yes, I make this claim with some of the greatest Russian cellists in mind. Brunello magnificently combines all the unbridled passion with the blistering, precision demands as well as the poised elegance of the Variations.
On the evening under review, the programme contained another set of virtuoso variations -
Une Larme -
from the pen of Gioachino Rossini, during his last days in Paris. But Rossini had a merry twinkle in his eye and Brunello failed to pick up on the resulting irony. I happened to be sitting next to one of the world's leading experts on Rossini and after this lifeless performance, I turned to ask him,
But isn't this meant as a musical joke?
He gave me a wry, Rossini-like smile and nodded in affirmation to my question. Nothing jokey about the Brunello playing: it sounded like an Edwardian funeral. I hesitate to speak of gross misunderstanding in a performer whose musicianship is vastly superior to my own, but I can think of no other explanation.
There was another quality which I missed in Brunello's playing of these pieces, that easy to understand but difficult to define gift: charm. And this is very odd because when you are in conversation with Mario Brunello, he exudes a beautifully quiet, calm, reassuring charm. (I don't know Andrea Lucchesini - a matter for which I dare say he will be grateful if he sees these notes.) Liszt's
Die Zelle in Nonnenwerth
and
Romance Oubilée
in the first part, were charmless to the point of being dull. Then in the second part, after two dreary Liszt elegies for cello and piano, in Gaetano Braga's Neapolitan Song arrangement from
Il Barbiere di Siviglia,
the familiar Brunello charm broke through like the midday sun: the music breathed and skipped along with a grace and elegance which finally sounded as though he was having fun.
You will see from all this that Liszt the Entertainer mostly ended up somewhere outside the hall. But I have to report that the two musicians received a sincere ovation at the end of the concert. That raises the interesting question - would you say the audience was Entertained?

Jack Buckley
(World copyright reserved)