Other Links
Editorial Board
UK

Editor

s

- Roger Jones and John Quinn

Editors for The Americas - Bruce Hodges and Jonathan Spencer Jones

European Editors - Bettina Mara and Jens F Laurson

Consulting Editor - Bill Kenny

Assistant Webmaster -Stan Metzger

Founder - Len Mullenger
Google Site Search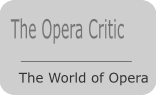 SEEN AND HEARD INTERNATIONAL CONCERT REVIEW


Tune-In Festival, Concerts II, III and IV: eighth blackbird, Newspeak, red fish blue fish, Argento Chamber Ensemble, Steven Schick, Shahrokh Yadegari (electronics), Ross Karre (video), So Percussion, Dartmouth Percussion Group, Yale Percussion Group, Stony Brook Percussion Group, Mantra Percussion, Doug Perkins (director, Inuksuit), soloists, Park Avenue Armory, New York City. 17, 18, and 20.2.2011 (BH)


Frederic Rzewski (arr. Matt Albert): Coming Together (1972)
John Cage: Credo in US (1942)
David T. Little: sweet light crude (2007)
Stefan Weisman: I Would Prefer Not To (2007)
Matt Marks: A Portrait of Glenn Beck (2009)
Louis Andriessen: Worker's Union (1975)

Georg Friedrich Haas: in vain (2000)
Kurt Schwitters: UrSonate (1922-1932)
J. S. Bach (arr. Matt Albert): Chaconne from Partita in D minor (1717-23)
Steve Reich: Music for 18 Musicians (1974-76)
John Luther Adams: Inuksuit (2009, New York premiere)


One of today's most brilliant painters is Gerhard Richter, whose talents engage photorealism, abstraction and minimalism—among other "ism's"—and he can pretty much do whatever he feels compelled to present. His abilities are such that he can, chameleon-like, resemble two, four or even ten different artists. I was mulling over Richter's talent during the extravagantly produced Tune-In Festival, four nights of music curated by eighth blackbird, and presented at the aircraft hangar-sized Park Avenue Armory. The middle evening, all by itself, could have been three giant Richter canvases, and somehow the final three concerts felt the same way, as a group, after the weekend had come and gone. (Unfortunately I missed the first night.)


Eighth blackbird's violinist, Matt Albert, got the festivities rolling with his version of Rzewski's Coming Together, reading Attica prisoner Sam Melville's calm manifesto as the ensemble played an unsettling, relentless series of minimal motifs. Albert's almost-too-laconic delivery of the texts, coupled with his colleagues' brutally exact musicianship, had a hallucinatory quality that was hard to dismiss. Next came John Cage's Credo in US, requiring piano, two percussionists and a radio (or phonograph player), with typical bursts of the composer's humor—in this case, excerpts from Edgard Varèse's Arcana. Included in the huge percussion carnival is a door buzzer, which here gave the impression of the Universe calling at an inappropriate time. The light, adroit touch by the group red fish blue fish (directed by Steven Schick) set exactly the right tone.


The Armory, mightily impressive as it is, can be a problematic space acoustically and here the excellent, politically-charged group Newspeak ran into some of these limitations, particularly since its three selections were heavily dependent on words. David T. Little's sweet light crude, a mournful ode to our dependence on oil, sounded wonderful, instrumentally, but its ironic texts were all but unintelligible. And the same problems hobbled Stefan Weisman's fascinating I Would Prefer Not To, which draws on Herman Melville's Bartelby, the Scrivener. Both of these made an excellent case for either having the texts printed in the program, or projected on the large screen behind the performers (my sole suggestion, should this ambitious enterprise be repeated). And Matt Marks's biting A Portrait of Glenn Beck, implacably lifted from Beck's infamous comments on a Fox News television special, suffered the same results. But in all three, the talented octet, anchored by the cool, silky vocals of Melissa Hughes, offered their own pleasures.


To end the program, all the evening's forces collaborated on Louis Andriessen's Worker's Union, with an impact as powerful as a sledgehammer. In a slightly humorous touch, as the three Newspeak composers came out for a bow, they adjourned to an adjacent piano, where they began hammering out Andriessen's initial pulse. They departed when eighth blackbird took their places and continued the piece, which is designed for "any combination of loud instruments." One by one, sometimes two by two, the other musicians entered the sonic fray, until the climactic pages had the enormous Armory space throbbing with some 30 players. It was as heart-pounding a performance of this masterpiece as any I've ever heard.


The next night, eighth blackbird raised the bar even higher, with (at least on paper) a daunting three-hour concert—that ended up being closer to four. In part one, the Argento Ensemble unleashed Georg Friedrich Haas's hour-long in vain, an absolutely thrilling ride that will remain one of my favorite concert experiences of the year. The piece begins rather innocuously with a blur of bubbling, descending scales, but soon begins to sound much more disorienting; one is sometimes uncertain how some sonorities are being produced. And then, Haas deploys his coup de théâtre (actually used twice): the house lights begin to dim, and then go out completely, plunging the audience—and the players—into complete darkness as the piece continues. The sensation is like being in high-speed train that suddenly disappears down a long, black tunnel—one filled with a phantasmagoria of sonic effects. At various moments the sounds are quiet, knocking about inside your head like small insects; at others, the texture resembles the groaning of heavy machinery, or giant aircraft slowly turning, about to take off. Enormous gong strokes punctuated the texture, as if marking time on some vast universal clock.


The canyon of the Armory was ideal for this adventure. At times in the dark, only the small electronic stage lights were visible, like stars overhead on a clear, cold night. How the Argento players, guided by conductor Michel Galante (and with no music stand lights, either), were able to navigate the composer's instructions was a marvel on its own. I have only heard this single performance, have not yet seen the score, and therefore am a bit at a loss for words about exactly how Haas created this bit of legerdemain. But the effect was hard to shake off.


After the first intermission, Steven Schick returned to give a virtuoso reinvention of Kurt Schwitters's UrSonate, with some visionary assistance from Shahrokh Yadegari (on electronics) and Ross Karre (on video). A Dada-esque exercise from the 1920's, the piece is roughly a half-hour long, composed of nonsensical phonemes that give the impression of words trying to form themselves, or of some long-lost language. (The last time I heard this was with composer Martin Bresnick and pianist Lisa Moore—just the two of them onstage.) What distinguished Schick's effort was the success of his collaborators in translating this piece into one that made complete use of the gigantic space. As Schick delivered the texts, Yadegari was hovering over a laptop, constantly repeating, echoing and transforming the solo line into billowing shock waves of text, bouncing off the Armory's arched ceiling and splitting into thousands of tiny speech fragments. Simultaneously, Karre's video multiplied Schick's face into hundreds of images—enormous single ones, or sometimes groups of four or eight, projected behind him—that ultimately made one feel immersed in a syllabic ocean, or marooned in an asylum.


For the final act, eighth blackbird's inventive violinist, Matt Albert, arranged Bach's "Chaconne" from the Partita in D minor for the same instrumentarium used in the piece that would follow, Steve Reich's Music for 18 Musicians. It was an inspired idea. (Overheard: "Bach is so flexible!") Bach's tripartite "minor-major-minor" flow would be echoed later by Reich's "major-minor-major" progression. Using Reich's core of vibraphones, Albert retained Bach's formality, yet ripped open a completely unexpected spectrum of colors.


And then the final chord led directly into the opening pulse of Reich's masterpiece. Even at this late hour (around 10:30 p.m.), almost everyone in the audience was still seated, and ultimately transfixed, watching the huge playground-sized space below, as the musicians gave life to Reich's ever-shifting paths. The flow on display was seamless; someone would finish a figure and step over to turn a colleague's page. A performer would begin on one instrument, then stroll over to another to continue. To hear this piece live is to be completely immersed, entranced, and seduced—and with the caliber of these performers, coupled with some expert sound engineering, the undulating trance seemed to fit the space perfectly.


For the final concert, on a late Sunday afternoon, all the bleacher-style seating was removed, as well as the musicians' designated playing area. The entire Drill Hall—actually the entire building—was mapped out for John Luther Adams's 85-minute Inuksuit, inspired by centuries-old stone carvings—as I understand it, a sort of Arctic Stonehenge, albeit with monoliths dispersed over hundreds of miles of tundra. This was the first indoor performance, and I find it hard to imagine how an outside version could be more impressive. This was, in a word, magnificent.


As the audience milled around the space, the 4:00 p.m. hour arrived, and quiet descended as the 72 percussionists took their places. (The piece can be done by as many as 99, or as few as nine.) First came air, aspirated through dozens of paper megaphones and creating a vast swooshing sound throughout the hall—as if the Armory had become a giant lung—coupled with the tribal horn blasts of conch shells. But soon the delicate palette began to thicken as drums, bells and cymbals entered. As time passed, the ante was upped again and again and again, until at about the halfway point, the hall became an aural thicket of bass drums, gongs and sirens, reaching an inescapable decibel level. (Some had fingers over their ears, but even I—normally sensitive to these things—had little trouble simply giving in to the throbbing texture.) Eventually the texture calms back down to a trickle of triangles, tiny bells and silence.


At the composer's suggestion, audience members (perhaps 1,000 or so) wandered around the premises, each one snagging a unique aural snapshot; there was no "right" place to be. Even venturing into the Armory's antechambers and hallways brought pleasure, discovering single musicians in out-of-the-way corners, creating intimate foreground solos, against a sonic backdrop of the enormous forces heard in the distance. Meanwhile, people listened intently, silently greeted friends, or smiled at strangers. The social aspect of this piece was equally intriguing.


But the most profound acknowledgement goes to eighth blackbird, whose grand vision created such an extraordinary few days. In fifteen fast-moving years, the sextet has already made itself indispensible, convincing skeptics with bracing performances, intelligently programmed. Here, they showed decisively: the sky's the limit.


Bruce Hodges