Other Links
Editorial Board
UK

Editor

s

- Roger Jones and John Quinn

Editors for The Americas - Bruce Hodges and Jonathan Spencer Jones

European Editors - Bettina Mara and Jens F Laurson

Consulting Editor - Bill Kenny

Assistant Webmaster -Stan Metzger

Founder - Len Mullenger
Google Site Search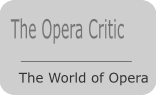 W.A. Mozart, The Magic Flute: New production at Greek National Opera, premiere on 4 December 2010 (BM)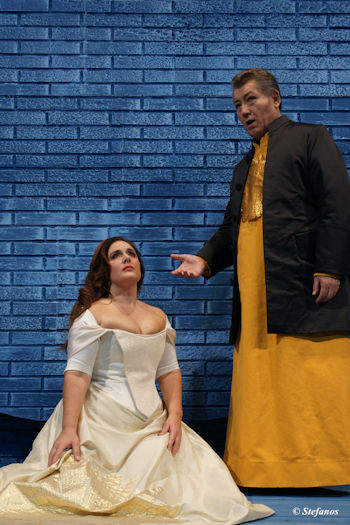 Production Picture © Stefanos
Opening this Saturday for an initial run of ten performances at the Olympia Theater in Athens is a promising new production of Mozart's last and probably best-loved opera, The Magic Flute. French director Arnaud Bernard's vision is much more than a mere reproduction of the fairy tale story it is based on, bringing out the elements of ritual and allegories of human harmony and enlightenment which allowed this work to transcend the world of popular Viennese theater of its day, as well as conveying the hidden messages about the conflict between the monarchy and people's desire for freedom woven into the piece by Mozart and his librettist Emanuel Schikaneder, who were both loyal members of the secret Free Mason Lodge.
Renowned German tenor Mathias Klink has been recruited to sing Tamino for the initial three performances, while Italian baritone Enrico Maruzzi will be appear as Papageno in several performances. Some excellent Greek singers well worth looking out for in the various casts are Irini Kyriakidou as Pamina, Haris Andrianos as Papageno and Vassiliki Karayanni as the Queen of the Night.
GNO was forced to cancel several new productions last season due to lack of funds and at present they are still doing their best to weather extremely dire financial straits, so this event deserves the public's support and besides, it is something to look forward to!
Bettina Mara
Details at: www.nationalopera.gr