Other Links
Editorial Board
Editor - Bill Kenny
Assistant Webmaster - Stan Metzger

Founder - Len Mullenger
Google Site Search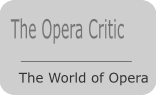 SEEN AND HEARD INTERNATIONAL CONCERT REVIEW
Mostly Mozart (7)-Closing Concert: Mostly Mozart Festival Orchestra,Concert Chorale of New York, Louis Langrée(conductor),Stephen Hough(piano), Avery Fisher Hall, Lincoln Center, New York, 20-08-2010(SSM)


MOZART:Piano Concerto No. 21 in C major, K.467 (1785)
MOZART:Davidde penitente, K.469 (1785)


This was the closing concert for the festival, and I thought it might be appropriate to briefly look back at the history of Lincoln's Center's Mostly Mozart Festival programming. In naming it "Mostly Mozart," the founders may have sensed that if the festival were successful, they might need a loophole to get out of such a confining title. Maybe forty-four years ago it would have been inappropriate to have a "Mozart Festival" with music from other composers, but not now: major festivals for Bach, Handel and Haydn highlight other composer's pieces on their Web site.
Mozart was the one-man star of the show for only two years. Haydn shared the stage with him in 1968, Schubert in 1970 and 1971, Bach in 1972 (when you bring in Rosalyn Tureck and Anthony Newman to perform you'd better allow Bach to be part of the festival), Handel in 1973. Finally, in 1974, Stravinsky was added. From then on the festival name could have been changed to "Partially Mozart Festival" or just the "Mozart Festival", where, as indicated above, anything goes.
I cannot confirm that the closing concerts of past seasons have always been all Mozart, but it was this year. The choice of pieces might have been made to appease both the casual concertgoer as well as the aficionado: Mozart's most famous piano concerto, the
Piano Concerto No. 21 in C major,
for the general audience, and the lesser-known
Davidde penitente, K.469.


I found the concerto performance problematic from the beginning. The
Allegro Maestoso,
was
less
Maestoso
than
Non Troppo.
The first big dynamic changes at measure 14 and 44 were weaker and flatter than they should have been. Stephen Hough's playing was technically flawless but detached, as if he were on automatic pilot, with little expression to warm the movement up. There was very little pedal use, although Mozart would surely have incorporated it (having at the time of composition just purchased a new pianoforte with an added pedal board). The second movement, an
Andante,
needed special attention, since it has been so widely heard in elevators and shopping malls as the theme from
Elvira Madigan
. It was played listlessly and indeed did sound like a movie theme, instead of the exceptional Mozart that it is. At certain points in the third movement, such as measure 55 where the soloist and orchestra should come in together, Hough was slightly ahead of the conductor and the orchestra. There was very little rapport between the conductor and the pianist who seemed to be rushing a bit. It led one to speculate whether there were differences between the two about tempi? It has happened before, most notably in 1962 when Leonard Bernstein actually announced to the audience before a performance of Brahms'
First Piano Concerto
that he didn't approve of the soloist Glenn Gould's decisions on tempi and dynamics but defended Gould's right to play as he saw fit. Finally, wouldn't you find it puzzling if you wholeheartedly applauded the virtuoso for his performance and he came back to play a deadly slow beginner pianist's chestnut of a piece as an encore? Mr. Hough did so with an encore of Schumann's
Träumerei
from
Kinderscenen.


The final piece of the Festival was
Davidde penitente, K.469
, which has a long and complicated history. This oratorio started out as a Mass that Mozart never finished. At the time of its conception he intended it as celebratory music for his marriage to Constanze and as a thank-you to God for his good fortune. In what sounds like a before-and-after honeymoon comedy, he never got around to finish what he had started. But this is Mozart: henpecked yes, but not a slouch. What he did produce was an incomplete masterpiece we now know as the
Great Mass in C minor, K.427.
It would not have been performed as a Mass missing the
Credo
,
Agnus Dei
and parts of the
Sanctus
, so Mozart may have added these sections from other music that he had previousy composed. This must have been the case when it was performed in 1783 with his wife Constanza as first soprano.


It was two years after the Mass was written that he was pressured by a charitable organization into composing an oratorio for its benefit concert. Not having the time to do this he incorporated most of the
C Minor Mass
into this oratorio, writing only two new arias to complete the libretto. The first of the new arias,
A te, fra tanti affanni,
sounds like an aria from
Le nozze di Figaro
written a year later. It is played without strings, accompanied only by horns, flute, clarinet, bassoon and oboe. The other aria,
Tra l'oscure ombre funeste
, starts dramatically "through the dark grievious shadows," then suddenly changes in tempo and mood on the words
Aime belle, ah si, godetei!
("Fair souls, ah yes, rejoice!") from minor to major key. Both new arias are top notch Mozart.
It was in this final work that the orchestra and conductor seemed to come alive. The chorus sang with great enthusiasm and emotion. The soloists handled some of the difficult arias with aplomb; only Carolyn Sampson had some intonation problems at the very high and low ends of the scale. Mozart changed the coda of the last movement to include the soloists in a cadenza of stratospheric heights, the first soprano soaring often to high C and the tenor to second F above middle C.
Now, going out on a high note: that is the best way to end a music festival!
Stan Metzger