Other Links
Editorial Board
Editor - Bill Kenny


Assistant Webmaster -Stan Metzger

Founder - Len Mullenger
Google Site Search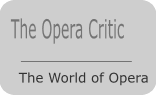 SEEN AND HEARD NEWS ITEM

New Devon Opera 2010: Verdi's La traviata on tour in Devon 21,23,24 ,27 and 31 July (LH)

"We didn't know there was any sort of problem until the moment (he) was born, so shock was the first emotion. Within a few hours we had a long list of his problems.
Top of the list -blind, deaf, brain damage and a collection of heart problems.."

These heartbreaking words, shared by a parent about her deafblind son, told New Devon Opera why our summer fundraising productions really matter. The deafblind are not able to experience the joy of Verdi's wonderful music and drama. But, we can still do something to help them find other fulfillments and other rewards.

Over the past five years, NDO's July operas at Ugbrooke Park have raised 12.5% of the total fundraising for the Devon Branch of the charity SENSE. Most recently, the funds have gone to refurbish a new Day Centre in Exeter, providing specialist equipment and support for Devon's young and adult deafblind - many with multiple and profound disabilities.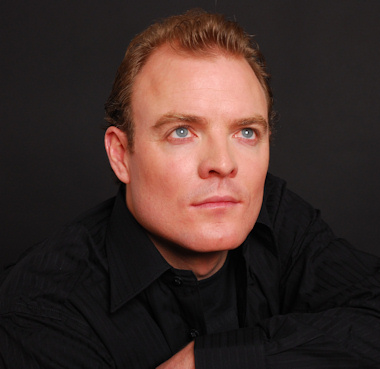 Australian Tenor Ben Kerslake - Alfredo in La Traviata


NDO's own artistic reputation is also growing. For our 'La Traviata' auditions in London last September, opera singers travelled from all over Europe and, from as far afield as Australia, South Africa and the USA to audition.

This July, NDO will take five performances of 'La Traviata' to four venues in Devon. For over 150 years, this opera justifiably has stayed at the very top of the popular repertoire. Dr Paul Foster conducts the NDO orchestra of 20 south west musicians. And Martyn Harrison returns to direct the production, which he has set, traditionally, in 1885 in Paris. NDO's community chorus brings together many excellent south west singers who audition each year to join NDO's summer production.

Sarah Helsby Hughes sings the fragile consumptive heroine Violetta,with Ben Kerslake as her ardent and jealous lover Alfredo Germont. Young up-and-coming Devon tenors Simon Marsh and Matt Straw make their debut performances sharing the role of Gaston.

"Flash Opera Traviata" – Exeter City Centre; Saturday 10th July 2010

An exciting new concept will take place in four City Centre venues, as part of Exeter Summer Festival's Street Theatre programme:

"You are out in the new Princesshay shopping centre. Suddenly - you hear the most gorgeous music. You turn the corner. And there, in front of you, are some singers performing an opera in the street. You stop; watch; and listen, entranced, as the dramatic story unfolds, telling of forbidden love, passion and despair. 25 minutes of pure joy".

Violetta: Anja Rossau
Alfredo: Christian Schleicher
Germont: Stephen Svanholm

Details of the Exeter Festival be found at : www.exeter.gov.uk/summerfestival
Telephone: 01392 265200

Linda Hughes

New Devon Opera Booking Information

Wed 21st July 2010 @7.00 pm
Theatre I, Roland Levinsky Building, University of Plymouth, Drake Circus, Plymouth, Devon, PL4 8AA. Peninsula Arts Box Office: 01752-585050; e: peninsula-arts@plymouth.ac.uk
Fri/Sat 23rd and 24th July 2010 @7.15 pm
Courtyard of Ugbrooke House, Chudleigh, nr Newton Abbot, S Devon, TQ13 0AD (in aid of SENSE Devon Branch) Tickets/info: 01626-863605; 07817-770381; 07871-103235

Email: Graham Greetham grahamgreetham@hotmail.com
or Nicola Amos: / nicolaannamos@yahoo.com

Tues 27th July 2010 @7.30 pm
St Peters Church, Budleigh Salterton, E Devon, EX9 6AA www.budleigh-festival.org.uk
Festival Box Office: 01395-445275

Saturday 31st July 2010 @ 7.00 pm
The Flavel Centre, Dartmouth, S Devon, TQ6 9ND (piano accompanied performance) :
Accompanist: Philip Voldman Flavel Box Office: 01803-839530 e: boxoffice@theflavel.org.uk

For further information telephone: 01626-365861 linda@newdevonopera.co.uk
info: www.newdevonopera.co.uk Facebook/Twitter: @newdevonopera