Other Links
Editorial Board
Editor - Bill Kenny
Assistant Webmaster - Stan Metzger

Founder - Len Mullenger
Google Site Search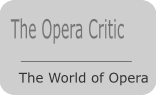 SEEN AND HEARD INTERVIEW


The Tallis Scholars' and Gimell Records' 30th Anniversary: Peter Phillips and Steve Smith in conversation with John Quinn (JQ)

Part One -The Tallis Scholars: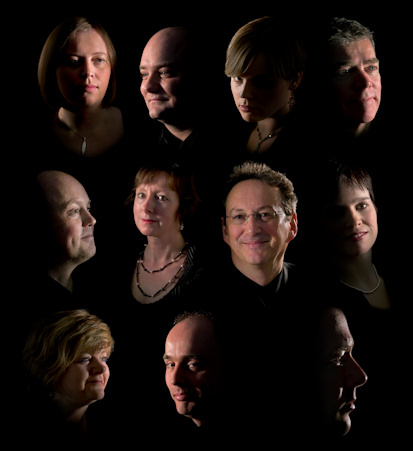 The Tallis Scholars - Picture © Eric Richmond

Peter Phillips founded The Tallis Scholars in 1972 and the group gave its first concert in the Church of St. Mary Magdalen, Oxford on 3 November 1973. Since then Phillips and The Tallis Scholars have established an enviable reputation around the world for their performances of Renaissance polyphony, mainly of sacred repertoire, and have given over 1600 concerts. Their busy schedule of some 70 concerts each year takes them all over the world. Not only do they perform regularly in Europe and North America; they've ventured as far afield as China, where they sang in 1999. Among many notable concerts they have given was one in February 1994 at the Basilica of Santa Maria Maggiore, Rome. This was the church where Palestrina had trained as a choirboy and later worked as Maestro di Cappella and the concert in question was given on the 400th anniversary of his death. The group's next overseas tour takes them to the USA at the end of March 2010.

A steady stream of recordings has spread the reputation of The Tallis Scholars to a worldwide audience. In March 1980 they made their first recording for the Gimell label, which had been established by Peter Phillips and Steve Smith exclusively to record the ensemble. Since then their recordings have won wide acclaim and several prestigious awards, including Gramophone's Record of the Year in 1987 and, over the years, that magazine's Early Music Award on no less than four occasions. The Tallis Scholars have also been awarded the coveted Diapason d'Or de l'Année accolade three times by the French magazine Diapason. The thirtieth anniversary of Gimell sees the issue of the fiftieth new recording by The Tallis Scholars (see review).

To mark the thirtieth anniversary of Gimell I visited Oxford to meet Peter Phillips and Steve Smith, the co-founders of the label. We met in Peter's rooms at Merton College, where he is now a Fellow of the College and its Director of Music.

John Quinn Peter, we're here to mark the thirtieth anniversary of the Gimell label. But since Gimell and The Tallis Scholars are inextricably linked could we start by talking about The Tallis Scholars? You came up to Oxford in 1972, I think, to read music and you founded the group in the following year. Was that the realisation of a long-held dream or more a question of finding the right people in the right place at the right time?
Peter Phillips Well, it was a dream all right. At school – I was at Winchester College - I'd formed a little choir that went in for the competitions and we sang Renaissance music; we sang a motet by Victoria. So when I came up here I was keen to carry on that experience but it was all just doing a fun thing. And I found friends – in fact some friends came up with me from Winchester to join the group. I was also an organ scholar here, which meant I had a chapel choir under my control in the second year, which was 1973, and I could use some of those singers as well. But I think ultimately that looking back you could say that we had a good idea at the right time and that we were in the right place.

JQ We're sitting here now in Merton College but I believe that in those days you were at St, John's College weren't you?

PP I was organ scholar at St. John's, yes, between '72 and '75.

JQ And you studied with David Wulstan amongst other people?

PP Yes, I must have studied with Wulstan pretty much at the beginning. And Denis Arnold was Professor [of Music] latterly. I learnt a lot from Wulstan.

JQ He was the man with The Clerkes of Oxenford, wasn't he?

PP Yes.

JQ And how did the name of The Tallis Scholars originate?

PP I didn't come up with the name until about 1976, actually. But Tallis was chosen because he was the right sort of composer. He was an English composer and we tended to do English music mostly in those days, and he represented all the different styles of the sixteenth century, unlike what were in those days more famous composers like Byrd and Weelkes and Gibbons. They only have really one style, whereas Tallis did the whole thing right from the beginning of the century. So that was where Tallis came from and the Scholars part of the name was just that the people that sang in the group were choral scholars in the local institutions here.

JQ It seems such a logical and inevitable name now but I suppose we're all so used to it. So you had a group, mainly of students, and given all the other pressures of student life how busy a rehearsing and performing schedule did you have in those early days?

PP Well we were a very haphazard group. We probably gave one concert a term but for that one concert we did have to rehearse quite a bit because in those days there was little pre-knowledge of the repertoire; we were learning quite a lot of this stuff from scratch. So compared with nowadays I did have quite a lot of rehearsal but it was one of those sort of amateur set-ups where most of the singers didn't turn up to all of them and basically I only had the full group there – if I was lucky - on the afternoon of the concert.

JQ That must have been quite hairy.

PP Well, I was quite lucky to have them standing there for the concert, actually. But that's another story.

JQ And did you have a kind of feeling of being pioneers, seeking out and performing music that was relatively unknown?

PP. Yes, well we certainly did do that. But you must remember that in '73, which was the date of the first concert, it was very rare to have a whole concert of Renaissance music. It was reckoned that people wouldn't turn out to listen to it.

JQ But they did?

PP No, they didn't! Well, certainly not immediately. So in that sense it was pioneering as well. But that was all I wanted to do. I wanted to explore the Renaissance. And it was fun. It was genuinely quite good fun.

JQ At that stage did you envisage that The Tallis Scholars would have a life after your Oxford student days?

PP Not when we started. I don't remember having any forward planning in my head at all, except possibly the concert next term. One thing went to another and it built up very slowly.

JQ But you kept the group together after you'd finished as an undergraduate?

PP. Yes. I stayed on in Oxford afterwards for at least two years and we started to record, which gave it a greater sense of purpose. But it was still amateur, you know. It didn't become a properly paid group for ten years after the beginning, though we gave a lot of concerts in the amateur mode, because we could afford to. I put on a concert in St. John's, Smith Square in London in September '76. I actually had enough money in the kitty to pay to put on a concert like that.

JQ And all the singers just did it for the love of it?

PP Yes. I mean, they must have done.

JQ How consistent has the membership of the group been over the years? Looking at the lists of singers in the booklets for many of the CDs, although it has changed over the years it does seem to be fairly consistent over periods of time.

PP Well, actually quite long periods of time. In the first ten years, the amateur thing, people came and went, though one or two of the people who originally sang in '73 are still available, though they're still amateurs actually. But after about 1982/83 we acquired the core group that went on for twenty-five years. And some of them are still there.

JQ And quite a lot of singers who've been with you over the years have gone on to have important solo careers: people like Michael Chance and Mark Padmore and James Gilchrist.
PP Absolutely. And John Mark Ainsley, also Jeremy White, who's a principal bass at Covent Garden. Michael Chance is probably the most famous. And Mark Padmore – he sang with me for quite a long time, actually.

JQ On the recordings of the Tallis Scholars that I've heard the sound seems always to be wonderfully pure and the balance impeccable. Can you tell us a bit about the type of sound you seek to achieve and how that varies according to the repertoire?

PP Well, the sound you hear on the record is the sound I'm trying to achieve, normally. I see the group as an instrument, like a piano or an organ or even an orchestra, which can be turned to different repertoires. You can't have a vastly different sounding instrument for the Spanish repertoire, as for the Italian repertoire, as for the English repertoire. I don't see it like that. I try to get a good basic sound out of my singers and then I give them great music to sing. I don't see it the other way round that we take a Spanish piece and make it sound like what we think is Spanish sound.

JQ I was very interested in the notes for your latest CD, which we'll come to in a few minutes, of Victoria's 'Lamentations' that Victoria is supposed to have a very intense Spanish style but the 'Lamentations' were actually written in Italy, weren't they, before he came back to Spain?

PP Yes, that's right.

JQ And the other thing that fascinated me about that was that you said you'd got the singers to be much more intense in tone in the actual tests of the Lamentations, rather than in the Hebrew letters at the start and in the 'Jerusalem, Jerusalem' passages at the end of each one.

PP That's right; but I would expect to do that in the Tallis 'Lamentations' or the Palestrina 'Lamentations'. It's just what the text seems to require. The Hebrew letters don't mean anything; you can't camp those up very well.

JQ I think you describe them somewhere as like the initial letter in an illuminated medieval manuscript.

PP I think of it like consort music actually. Like viol music. And it's sometimes written like that too; slightly more contrapuntal.

JQ Is a lot of the music that you perform new to the singers? Or perhaps I should say, has it been over the years?

PP Yes. Well, a singer coming into the group now might not have sung very much of it. The singers who've been in the group, of course, have sung all the stuff we've done, which now is a very large repertoire. We've got over a thousand sets of copies in the library. But I can choose a programme which literally no one will have seen before.

JQ That must present challenges – and opportunities?

PP Yes it does. In fact we're doing one in the States. The next rehearsal I take, which is in a week's time or so, is almost all new music. So I've extended the rehearsal from three hours to four to make quite sure we're going to be OK.

JQ That sounds quite a demanding proposition.....

© John Quinn

Go To Part Two - Gimell Records