Other Links
Editorial Board
Editor - Bill Kenny
Assistant Webmaster - Stan Metzger

Founder - Len Mullenger
Google Site Search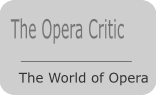 SEEN AND HEARD UK OPERA REVIEW
Mozart, Così fan tutte: Soloists, Chorus and Orchestra of the Royal Opera House, Covent Garden/Julia Jones. 29.1.2010 (CC)

Cast:

Ferrando - Charles Castronovo
Guglielmo - Troy Cook
Don Alfonso - William Shimell
Fiordiligi - Sally Matthews
Dorabella - Nino Surguladze
Despina - Helene Schneidermann

Production:

Director - Jonathan Miller
Revival Director - Daniel Dooner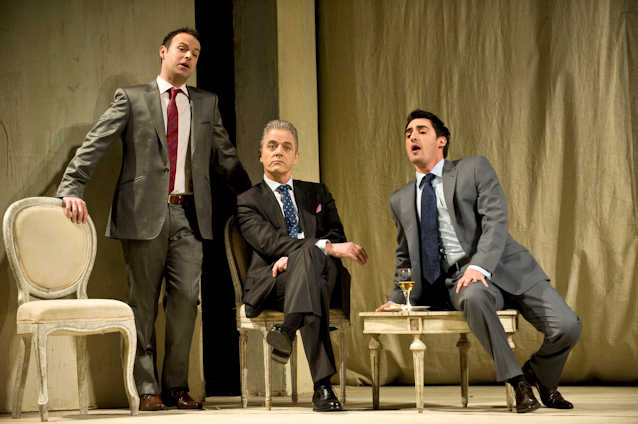 L-R Guglielmo (Cook) Don Alfonso (Shimell) and Ferrando (Castronovo)


Jonathan Miller's staging of Così was first seen in January 1995 and Melanie Eskenazi reviewed it in its 2007 incarnation here. Miller takes the opera into the modern arena. Alfonso's mobile phone is a vital tool of his armoury, enabling him to choreograph events with pinpoint timing. Starbucks take-out coffees and a CNN telecrew leave us in no doubt as to the era. The set is fairly bare, a house in the process of redecoration / transition? Dress is modern and moves from young businessman to Hells Angels for the two men embroiled in Alfonso's machinations.

The English conductor, Julia Jones (currently Chief Conductor of the Teatro Nacional de São Carlos, Lisbon and previously Chief Conductor of Opera Basel 1998-2002) was making her ROH debut. She encouraged the orchestra to play with a light touch, making real parallels between the Overture and that to Figaro, but there were too many lapses of ensemble both here and elsewhere during the evening to suggest that the orchestra were in any real way inspired by her presence. The martial/military sections, which can blaze so, failed to do so here. It was ood that she chose a fortepiano for the recitatives, though and the tempi felt right throughout.

What impressed most about this production was the way the voices were clearly chosen to work well together in a work that delights in vocal pairings and juxtapositions. Individually, however, the cast was variable. Certainly tenor Charles Castronovo took some time to find his full voice (at least his Act II "Aura amoroso" was a joy, and beautifully in tune) while Troy Cook's excellent baritone was in fine fettle from the off. The Despina, Helene Schneidermann, was no coquette but a knowing (but nevertheless fun-loving) lady who was easily bracketed with Alfonso in the manipulation stakes. As Jonathan Miller puts it in his essay "An Essential Artificiality", "Alfonso upholds the light of reason, while Despina insists on the recognition of natural instinct". Schneidermann's presence was splendid, as was her aria, "Una donna a quindici anni". Her appearance as the Notary delivered pure joy.

William Shimell's Alfonso was one of the two truly outstanding contributions to the evening (more on the other later). Shimell is a vastly experienced singer who debuted at the Garden back in 1985 as Schaunard. He has sung Don Alfonso in Japan, Hamburg and at Aix (later in the season he sings Brétigny Manon). His grasp of his role shone through everything he did. Here was the benign schemer, totally in control of events around him and totally in control too of every facet of his voice. Each register was miraculously controlled; his expression chimed perfectly with circumstance.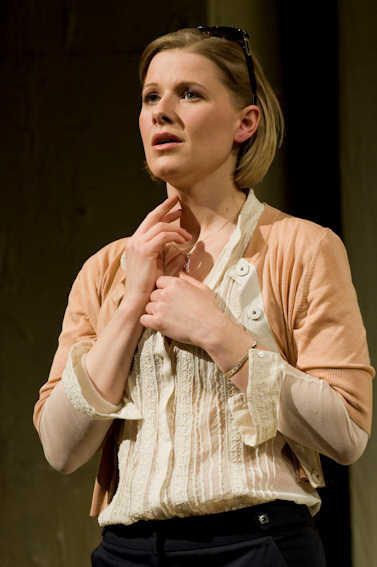 Sally Matthews as Fiordiligi


The 'other' star of the evening was soprano Sally Matthews. Her voice was as fresh as her looks. She brought the house down (rightly so) with her "Come scoglio", a showcase of phenomenal virtuosity and she revelled in Mozart's demanding writing. The huge leaps were spectacularly judged, while her resolution wavered not one jot. Throughout, the purity of Matthews' voice was a constant source of delight, as was her sheer vocal agility. She portrayed Fiordiligi's very human suffering in magnificent fashion, nowhere more so than in her "Per pietà".

Nino Surguladze was a firm-voiced Dorabella and in other circumstances (were she not set against Matthews) might have come off better. She is a fine singer, as her "Smanie implacibili" demonstrated, yet she lacks Matthews' and Shimmel's stage presence and sheer expertise in timing. While Castronuovo and Cook provided much entertainment, they joined Surguladze in the second tier of the evening's casting.

This remains a hugely entertaining production, commanding the attention fully throughout. I have no doubt that any vocal weak starts will be eradicated over the course of the run. More than anything, though, it acts as a reminder of the sheer stature of Così.
Colin Clarke


Pictures © Richard Hubert Smith