Other Links
Editorial Board
Editor - Bill Kenny

Deputy Editor - Bob Briggs
Founder - Len Mullenger
Google Site Search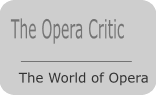 SEEN AND HEARD INTERNATIONAL CONCERT REVIEW

Hommage à Ligeti : UMZE Chamber Ensemble, Péter Nagy, piano, Zoltán Rácz conductor, Budapest Palace of Arts - Béla Bartók National Concert Hall 26.5.2009 (BM)

Six Bagatelles for Wind Quintet, Ten Pieces for Wind Quintet
Gergely ITTZÉS - flute, Béla HORVÁTH - oboe, Csaba KLENYÁN - clarinet, György LAKATOS - bassoon, László GÁL - french horn

Three Pieces for Two Pianos: Monument, Selbstporträt, Bewegung
Edit KLUKON and Dezső RÁNKI - piano

Poème Symphonique for 100 Metronomes

Piano Concerto
Péter NAGY, piano - conductor: Zoltán RÁCZ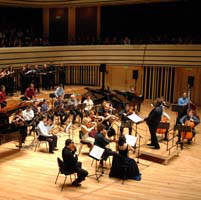 The UMZE Chamber Ensemble - Picture copied from their web site - www.umze.hu


UMZE (short for 'Új Magyar Zene Egyesülete', or 'New Hungarian Music Society') gave its debut concert in 1997. The parallel between the original New Hungarian Music Society—formed by Béla Bartók, Zoltán Kodály and Leo Weiner in 1911—and today's UMZE Ensemble is their ambition to keep classic compositions of the 20th century in the repertoire and bring recent ones by both Hungarian and foreign composers to the listener. One of their specific projects is an annual concert dedicated to the memory of György Ligeti, one of the few composers of our time who succeeded in breaking into a world dominated by pop music on the one hand and an endless regurgitating of the same standard classical repertoire on the other.

This year's Hommage à Ligeti concert was given at Béla Bartók National Concert Hall, located at the heart of the new Budapest Palace of Arts (inaugurated in 2005, and also home of the Ludwig Museum of contemporary art and the National Dance Theater) with its breathtaking view of the Danube, which has the dimensions of a Gothic cathedral as well as world-class acoustics.

"MGM wrote me such nice letters. They say Ligeti should be happy, he is now famous in America", wrote the composer, wont to refer to himself in the third person, after Stanley Kubrick helped himself - without permission - to a number of his 1960's compositions for the film "2001: A Space Odyssey". That was back in 1968, and although Ligeti is hardly a composer who has gone unnoticed, many concert-goers still think of his music as "difficult". This was an evening that would almost certainly have changed their minds.

There is nothing obscure about the Six Bagatelles, better known to some as transcriptions of the piano pieces belonging to the Musica Ricercata collection (written in 1951-53). With the exception of the second (some will recognize the menacing sounds of this anguished lamentoso, widely attributed to Ligeti's hatred of Stalin, from another Kubrick film: "Eyes Wide Shut") and fifth pieces, these are quick, spirited little interludes. And they were performed with great skill by these five UMZE members, who produced beautiful cantabile melodies but also mastered the strong accentuations, not to mention the frenetic race called for in the penultimate passage of the final bagatelle (marked "as though insane" in the score), making the music sound fresh but insistent.

Next, the Ten Pieces (1968) were a wonderful introduction to what Ligeti referred to as micropolyphony, and here the quintet offered an excellent reading of his accelerando - rallentando technique, or, more aptly, the illusion thereof which he creates by maintaining a constant pulsing tempo while multiplying or diminishing the number of notes per beat, so that it is not really the speed that changes, but rather the density of attacks. One of Ligeti's obsessions was with time itself, and the idea of holding on to it, something many of us can easily identify with and conveyed to great effect on this occasion.

As Edit Klukon and Deszö Ránki played the Three Pieces for Two Pianos (1976) they seemed a good deal more in tune with each other than the average couple, the result being an intuitive and very spontaneous-sounding performance of these three pieces which might be called a commentary on minimalism, the most interesting of which is perhaps the second. Its full title translates as "Self-Portrait with Reich and Riley - and Chopin is in there, too", and it includes a brief quotation of the finale of Chopin's 2nd sonata, a passage Ligeti regarded as a precursor of minimalism. This was duly brought out by the two pianists, while the swirling, Debussy-esque passages of Bewegung (movement) (a "liquefied" version of Monument, according to the composer) were also reproduced to great effect.

The Poème Symphonique for 100 Metronomes (1962), one of Ligeti's most outrageous pieces, followed right after the interval, with 100 mechanical pyramid-shaped metronomes set to 100 different speeds, ticking away until they became unwound and finished off one by one, like exhausted soldiers falling by the wayside - thus producing an effect of pandemonium both captivating and absurd. It may sound like a contradiction, but a sense of humor is essential in order to take this piece seriously.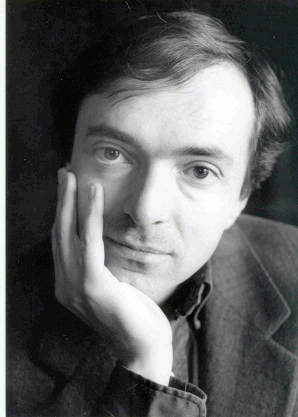 Péter Nagy - Picture courtesy of Megaron Athens Concert Hall


It is always a good idea to save the best for last, and the highlight of this evening was undeniably the piano concerto (completed in 1988, which also made it the most mature work of a program arranged roughly like a chronicle), which the composer himself referred to as his "aesthetic credo", adding that when performed properly - as it certainly was on this occasion - the music will "lift off, like an aircraft, since the rhythmic events, too complex to be perceived in detail, hang in a suspended state". No wonder David Lynch chose an excerpt from the third movement for the soundtrack of "Blue Velvet" for its bracing tension (though it's a pity that Ligeti is often used - or abused - in creepy film scenes like this, since the music itself is anything but). Interestingly enough, this effect is not achieved by the fact that almost the entire concerto is played at tempi well beyond the speed limit of even accomplished pianists. The piano part is fiendishly difficult, but not necessarily in the conventional sense, since the soloist and orchestra are often called upon to play complex and independent rhythmic structures simultaneously, an allusion to the rhythmic labyrinths created by Conlon Nancarrow in his "Studies for Player Piano", which no pianist in the world could produce unaccompanied and one of the three sources of inspiration Ligeti cited for this concerto - the other two being African polyrhythms and computer-generated, snail-like and winding visualizations of fractal geometry equations. Watching the percussionists perform this work was an experience in itself; in addition to handling a slide whistle, whip, güiro, castanets, cymbals, crotales, and wood blocks, to name just a few, they also played the xylophone part essential to the fifth and final movement, the presto luminoso, a phenomenal 'coda' to this thrilling piece, suddenly cut short at the end by the final snap - or pop? - of a temple block, a sound that almost never fails to catch even veteran listeners off guard - is it Ligeti calling his own bluff about the illusion of frozen time?

Péter Nagy was visibly enjoying himself as he weathered the intricate score, pacing himself perfectly and producing not a single muddled sound while deftly handling his dual role as soloist and member of the ensemble by carrying on a constant conversation with the orchestra from the piano. An interpretation more than worthy of one of the rare performances of the concerto in Budapest (if not its premiere - but the organizers have not been able to confirm this, so comments are welcome), and no doubt it would be a treat to hear him play Ligeti's piano etudes as well - six of which were written around the same time as studies for the concerto, so that when they won the prestigious Grawemeyer Award, the composer remarked that he was given the prize for the wrong piece…

But this is music you want to hear, not read about! How ironic that contemporary music like György Ligeti's, arguably the music which benefits most from live performances, tends to be performed infrequently at best in most concert halls. UMZE should go on tour with this program. Sponsored by MGM, perhaps? (Read more at www.umze.hu)

Bettina Mara


Back to Top Cumulative Index Page