Other Links
Editorial Board
Editor - Bill Kenny

Founder - Len Mullenger
Google Site Search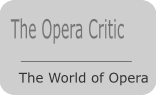 SEEN AND HEARD UK CONCERT REVIEW


Elgar, Chopin and Rachmaninov: Kevin Kenner (piano), Polish National Radio Symphony Orchestra, Jacek Kaspszyk, Cadogan Hall, London, 18.11.2009 (BBr)

Elgar: Overture: In the South (Alassio), op.50 (1904)
Chopin: Piano Concerto No.1 in E minor Op.11 (1830)
Rachmaninov: Symphony No.2 in E minor, op.27 (1907/1908)
Whilst it's always exciting for a visiting orchestra to bring the best music from their own country for us to hear, it's even more satisfying when it brings one of our own country's best composers along as well. Elgar's In the South is now quite a well known piece, but that's a fairly recent phenomenon; it's absence from our concert halls, and the paucity of recordings had one believing that this was a poor work, perhaps best left alone. Anyone lucky enough to own either Boult's or George Weldon's LPs of the work however, both made in the 1950s, wondered why this work was being withheld from us in live performance. Fortunately, today it's accepted and there are reasonable numbers of recordings available. It is also very pleasing to know that the planning committee of the Polish Radio Orchestra thought that it was worth playing to the native community!

Kaspszyk's interpretation took the work nearer to Richard Strauss than is usual but this suited his conception perfectly. There was a real swagger to the opening paragraph, and the second subject wasn't allowed to become sentimental by slowing the tempo and holding back. The section concerning the Roman Legions was urgent and thrilling but when we came to the famous Canto popolare Kaspszyk seemed uncertain as to what to do; the section was overplayed, it was too big for the intimate encounter it is supposed to be, and it lacked subtlety and affection. Apart from this quibble, the performance was top-notch and immensely enjoyable. How often does one hear the audience shouting bravo after the overture?

Following this, Chopin's 1st Concerto seemed small stuff indeed. Kevin Kenner, taking the place of an indisposed Mikhail Rudy, is apparently renowned for his Chopin interpretations and as he was unknown to me I looked forward to hearing him. I can only assume that the 1st Concerto of Chopin has held its place in the repertoire because the writing for the soloist, in the first movement in particular, is reminiscent of so many of Chopin's studies and other solo works. As an orchestral work it is really a disaster, the orchestral writing being dull and lumpy, and there being little conflict between soloist and orchestra. It's lovely but ultimately pointless; I know that I am not alone in thinking this. The second and third movements fare better. It's easy to see why Balakirev made his solo piano version of the slow movement, for it lends itself perfectly for a solo ballade, and the finale wins through because of its high spirits and jaunty main theme. Kenner played well, he really does have the perfect light touch for this music, and he made the performance worthwhile, rescuing the music from its somewhat ponderous foundations.

Rachmaninov's 2nd Symphony is a glory of the orchestral repertoire. 15 years ago, or thereabouts, I had the pleasure of hearing Kaspszyk rehearsing this work, with the New Queen's Hall Orchestra, but I never heard the performance on that occasion, so tonight was a continuation in a sense. It was certainly worth the wait. Kaspszyk had his own, personal, ideas on how this work should be performed and his was a very interesting interpretation. Starting the introduction to the first movement very slowly, after a couple of minutes he speeded up and built the first climax superbly. The allegro proceeded at a fine tempo, with just the right amount of rubato to allow for the ebb and flow of the music, and the development section was turbulent, with some marvellously brazen brass playing. For the scherzo, Kaspszyk chose a particularly fast tempo and kept everyone on their toes, this was urgent and had the feel of a totentanz to it, a feeling which was heightened by the tempestuous fugal trio. This was a wonder to hear. Strangely, despite the fast tempo, there was no feeling of this music being rushed. The glorious slow movement was full of longing, with a superbly placed climax and a generous release. The finale was all fire and passion and brought the house down with some very exciting playing, and a magnificently drawn final climax.

The Polish National Radio Symphony Orchestra did themselves much credit with the Elgar and Rachmaninov and Kaspszyk really allowed them to play. At times this meant that some detail was lost within the full sound but there was such an enthusiasm that one could forgive this. There was no encore but, quite frankly, it wasn't necessary.
Bob Briggs


Back to Top Cumulative Index Page