Other Links
Editorial Board
Editor - Bill Kenny

Founder - Len Mullenger
Google Site Search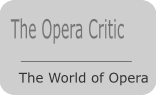 SEEN AND HEARD UK OPERA REVIEW

Verdi, Othello: Birmingham Opera Company, Argyle Works, Birmingham, Graham Vick (Director) and a cast of hundreds 7.12. 2009 (GR)

Birmingham Opera Company may not have a particularly healthy bank balance (how many opera organisations have) but judging by the numbers eager to take part in their annual productions everything else about it is fine working order. This year it was Verdi's Othello. The preview flier of this community outreach project boasted a cast of over 250 actors, singers and dancers; the names in the programme bore this out. Add an orchestra of over 50 and a countless production team and you have some idea of the scale and organisation involved in the Graham Vick road show. Never a company to let the grass grow under its feet, the 2009 venue was another disused factory in downtown Birmingham – part of the complex known as the Argyle Business Centre. I witnessed the second performance on Dec 7th, one of the few production lines (albeit temporary) in the industrial West Midlands still turning out a commodity in these austere economic times.

Pre-warned that shoes would not be permitted (an early hint of Islamic connections) it was no surprise that the diverse audience, young and old, Caucasian and Ethnic, were issued with a pair of socks. But what was the single glove for? And why did the pre-show entertainment comprise Morris dancers? Read on for the answers. Setting foot on the vast expanse of red carpet that constituted a hallowed stage bigger than La Scala and Covent Garden put together, there was clearly room for performers and cast to mingle. They used every inch!
There are no polite preliminaries in Othello, and this was no exception. The orchestra under Stephen Barlow went straight for the jugular during the opening storm scene, their shattering chords emanating from a custom built steel platform, courtesy of one of the many sponsors. The cast, like some of the structure, galvanised into action. The Venetian custodians of Cyprus were now some quasi-modern military force in camouflaged tropical kit, the civvies of non-garrison member Roderigo the exception. A few of the cast had bags over their heads masking their identity, another clue to Vick's take. After Iago laid the foundations to bring down Cassio, the Brindisi began. Keel Watson as the Shakespearean baddie handled the cocktail of vocal trill and slithering chromatic runs in the refrain with aplomb – the epitome of a crafty monster. It was party-time and Vick personally led the audience into their own Strictly Come Dancing contribution. As things got out of hand, every member of the audience had a ringside seat of the fisticuffs.
Othello played by Ronald Samm, was summoned. Billed as the first black singer to undertake the role, he made his impressive entrance as a Commander-in-Chief. Large of frame and voice, his authority brought about a deafening silence, a measure of how the audience were caught up in the action. Cassio became the scapegoat. With Desdemona now present, a solo cello confirmed the mood for the love duet. It was time for the Birmingham amateurs to pair off and listen to the professionals, some settling down for a snog on the carpet. The butch exploits recalled by Otello contrasted with the romantic lines of Desdemona, delightfully portrayed Stephanie Corley, still in her traditional wedding dress. Although the lines recalled their courtship and honeymoon, both the movements of the couple and the scene music intimated that rocky times were ahead. Desdemona removed her veil and they disappeared into the darkness at one end of the factory space. Excellent theatre; wild applause!

This was the ultimate in ensemble opera, the audience integral with the action. The stage crew (including Vick himself) did a wonderful job of shepherding bodies, a logistical exercise in itself, so Act II could begin. After more intrigue, Iago began his Credo. Here the English translation of Andrew Porter came into its own, the audience captivated by the malicious tone in Watson's immaculate diction. His self-examination was rammed home when a mirror was thrust into my face by one of the cast.

When Desdemona began her promenade with Emilia, she took her place on a small platform to receive the gifts of the Cypriots, ladies dressed in Islamic headgear, representative of the multi-religious backdrop of the island, and indeed Birmingham. Vick's message was becoming clearer. The formality of the occasion was confirmed when Iago marched up to salute his superior, now in his immaculate morning uniform with cap, belt and lanyard. Desdemona's clemency plea for Cassio changed the music tone as Iago got his paws on the handkerchief that lies at the centre of his evil plot. He sowed the seeds of the bard's green-eyed monster of jealousy, arousing Othello's suspicion of his wife's infidelity. They swear their vengeance with a clenched fist salute. The audience hastily donned their gloves, reinforcing the forceful chords of the orchestra. Great stuff!

During the interval, many of the cast had donned white dust overalls, arming themselves with every cleaning device imaginable (including a pressurised insecticide sprayer). They were completing their clean-up as the audience were ushered back into the industrial makeshift auditorium. Which troubled area of the world needed cleansing I'm not sure – perhaps all of it. The audience gathered in the floor area behind and below the orchestra, static for once, Act III began on the four balconies above them. Desdemona (no longer in white) and Othello engaged in their duologue, Corley's line as pure as the snow-white hand she offered. By contrast, Samm seemed to have only one dynamic level – loud – still on the parade ground. This coarseness of manner and tone was highlighted when he attempted to force himself on his wife. When required to hide, Othello effectively did so in the audience below while Iago manoeuvred his conversation with Cassio around to provide proof of Desdemona's guilt. BOC productions are often hard on the feet; in this scene it was the neck, but it was all worth it.

An extended dance sequence followed: it was rhythmic, acrobatic and highly energetic. The rarely performed ballet section of Verdi's classic interrupted the drama, but with excerpts from his score labelled Invocation à Allah and Danse grècque it fitted Vick's multi-national concept. The local People Dancing Othello project had British, Caribbean and Bhangra representation, exemplifying the coordination between the multi-racial factions of Birmingham. Their celebrations heralded the arrival of the envoy from Venice. Lodovico, played by Robert Anderson, appeared in morning dress to deliver the ultimate humiliation for Othello. Desdemona in a white two-piece and Othello in his white dress uniform, typified the dedication stemming from the wardrobe department led by Caroline Mirfin – a mammoth effort from them.
Act IV belongs to Desdemona and Corley's Carpe Deum moment arrived. Aided by a secure Antonia Sotgiu as Emilia, her Willow Song and Ave Maria were the vocal highlight of the evening. There were no excessive theatricalities; she was Desdemona – a vulnerable young woman, alone in strange land, married to a military brute unfit for the reciprocity of marriage and perhaps aware of the fate that awaits her. Her gentle tones and beautiful top were still big enough to cope with the dubious acoustics of the Argyle factory. Not in night attire, once more in her wedding gear, she was ready to receive her husband. When he appeared, Vick played his final card – Othello was now in skullcap and Middle Eastern garb. The wedding veil provided his murder weapon.

As always, Vick's imaginative and agile mind gave an interpretation that was realistic and meaningful – you did Verdi proud. When the Arts Council announced that their subsidy to the BOC would cease, the company must have gone through a torrid time. Thank goodness it was restored. Together with contributions from Birmingham City Council and the Lottery Fund it enabled Brummie performers and audience alike to have a really good time. No wonder all performances were sold out. This 'opera for the people' company deserves another award for their brilliant Othello.

Geoff Read