Other Links
Editorial Board
Editor - Bill Kenny

Deputy Editor - Bob Briggs
Founder - Len Mullenger
Google Site Search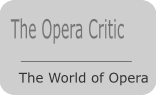 SEEN AND HEARD UK CONCERT REVIEW

Bax, Elgar, Handel, Parry, Wood: Orchestra of the Swan,Mark Bebbington, David Curtis. Civic Hall, Stratford-on-Avon 3.7.2009 (RJ)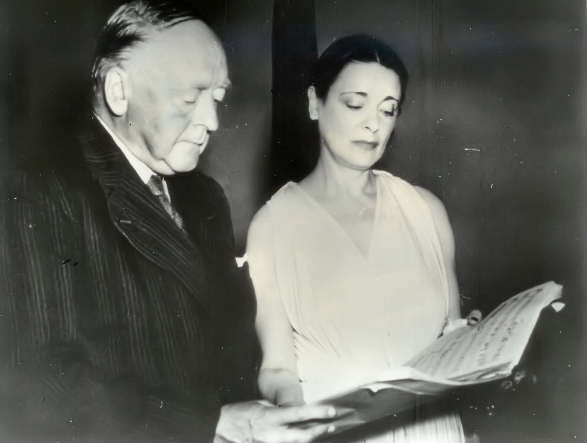 Sir Arnold Bax and Harriet Cohen - Picture courtesy of Helen Fry


Attending the premiere of a work by a dead English composer may not be everyone's idea of a good night out. But there was excitement in the air as Mark Bebbington sat down to play the Concertino for piano and orchestra by Sir Arnold Bax, not least because of the presence of a film crew recording the event.

Why the fuss? Firstly because Bax is not a composer to be disregarded. Although performances of his works are relatively infrequent nowadays, in the thrirties he was regarded as Britain's leading composer of symphonies and for a decade or so was Master of the King's Music.

Another reason is because there is an interesting story behind this first performance. In 1939 Bax mentions in a letter that he is working on a "small concerto" for the pianist Harriet Cohen, but the work disappears off the radar for 65 years. It was rediscovered only three years ago in the archives of the British Library by composer and Bax scholar Graham Parlett who was so impressed by the score that he set about preparing a performing edition.

Harriet Cohen was one of the leading pianists of her day and a champion of new music. She also had a long and passionate love affair with Bax. After his death in 1953 she commandeered his manuscripts and a collection of love letters they wrote to each other and bequeathed most of them to the British Library. "If she had not acted in this way, they might have been lost for ever," reflects Harriet's biographer, Helen Fry, who has spent long hours at the British Library sifting through the Bax archive.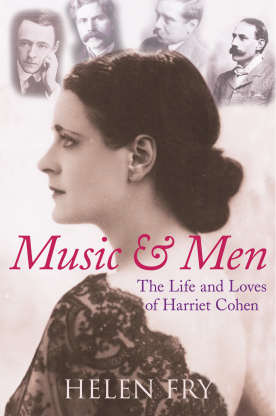 So much for the preamble; is the Concertino worth the wait? Initially I had my doubts. The work starts off in a quiet, rhapsodic manner. But a darker mood quickly invades the music with heavy chords on the piano and raucous trumpet calls. The mood becomes ever more dramatic and tense until a short clarinet passage returns us to the calm of the opening.

I was tempted to see the music as a reflection of the gathering storm that was soon to engulf Europe before the end of 1939. Helen Fry concurred with this view, reminding me that certain other works by Bax had been inspired by political events, notably, the Easter Rising of 1916.

The slow movement started off as a quiet lullaby with lush string accompaniment, but the calm was soon shattered by an outburst of angst from the pianist which provoked a dissonant reponse from the orchestra. After a shattering climax calm was restored but this time it offered little consolation.

The final movement was an altogether more cheerful affair - a high spirited scherzo with plenty of rhythmic interest. There was plenty of opportunity for the versatile Mark Bebbington to display his virtuosity with his deft fingerwork and tremendous runs up and down the keyboard. The Orchestra of the Swan under David Curtis's astute direction seemed to relish the fun as they cast off the shadows of the earlier movements.

Clearly there has been plenty of commitment from orchestra, conductor, pianist and composer alike to get this project off the ground and they therefore deserve our profound gratitude. The musical world would be a poorer place if this work had disappeared without trace.

Yet the title "concertino" is somewwhat misleading, since there is nothing "small" about this concerto.It is an epic outpouring of passion and foreboding. It would be wonderful if Graham Parlett's orchestration comes to enjoy similar success to Anthony Payne's reworking of Elgar's Third Symphony. There is some very fine music in the Concertino, and the forthcoming CD of its should gain it a much wider audience. Perhaps this will lead to a long overdue reappraisal of Bax's contribution to British musical life.

The rest of the concert was more conventional, starting off with Hamilton Harty's arrangement of Handel's Water Music. Elgar's Enigma Variations served as a reminder that it was not only Bax who had lady-friends, and David Curtis conjured up the diverse musical portraits with warmth and humour. A Last Night of the Proms Finale allowed everyone to let their hair down and celebrate the end of another successful season of concerts.

Helen Fry's book, 'Music and Men: The Life and Times of Harriet Cohen' is published by the History Press. A CD of the Concertino will be released in the autumn. Romantic Overture, the documentary about the discovery and first performance of the Concertino, is being made by Honest Injun Films.

Roger Jones