Other Links
Editorial Board
Editor - Bill Kenny

Founder - Len Mullenger
Google Site Search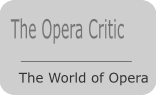 SEEN AND HEARD INTERNATIONAL CONCERT REVIEW

Debussy: Jean-Efflam Bavouzet (piano) MKM Mustafa Kemal Center, Istanbul 16.12.2009 (AM)

Ballade for piano, L. 70
3 Images for piano, Set I, L. 110
6 Etudes (selection) for piano, L. 136
12 Preludes for piano, Book II, L. 123

Istanbul Recitals' third program of the season called 'Pure Debussy' featured one of the world's most widely hailed Debussy interpreters, Jean-Efflam Bavouzet. Recipient of many honorary prizes as Choc de L'Annee and Diaparson D'or De L'Annee, Mr. Bavouzet's recent Debussy recordings have been picked as 'The Instrumental Album of The Year, 2009' by the world's leading classical music publications. All the praise and recognition he has rightly earned withstanding, Mr. Bavouzet is also a pianist who is very considerate of his audience and the music he plays. This became immediately evident when he walked on the stage and announced that he would begin his all Debussy program with the Ballade (Slave) for piano (a piece that was not originally included in the program) rather than the Images as was initially planned -just so that the audience could get into a Debussy mindset gradually.

Debussy's Ballade from 1890 is a simpler piece compared to much of his later oeuvre. Although the 'Slave' adjective is not commonly used anymore, the ballade is very Russian in character and mood. It is practically an arabesque in its simple monothemacism as well as wide arpeggios in the left hand against fragile octaves in the right. As unadorned as its simple themes may be, the Ballade still demands an absolute control of piano's sonorities because it is the diminutive rise and fall of the dynamics that give the piece its character. Mr. Bavouzet's seemingly infinite flexibility of touch (which was to be showcased later in the program) began to surface early on here in this work, and consequently raised my expectations for what was to follow.

Jean-Efflam Bavouzet has recorded the complete Ravel piano music and has begun lunging into Beethoven, Haydn and Bartok, but it is Debussy where his heart still lies. His regard for the French composer is revealed all throughout his 4 volumes of Debussy's Piano Music but this evening it was most apparent when he elegantly embarked on the first Image L.110, Reflets dans l'eau. Some of Debussy's most fascinating pieces have been about water and the sea. It never ceases to amaze me how a composer is able to invoke the feeling of something as obscure as water through his music. La Mer, being the masterpiece that it is, at least uses a full orchestra and has ample vehicles at its disposal to convey the fluidity of its subject. But here, in this five minute marvel the only tool that he has is the piano. It takes very able hands and a very imaginative and creative mind to realize Debussy's intentions. The initial tranquillity, the pebble that disrupts the calm, the widening ripples as well as the reflections of the surroundings are all represented in the music. And if all that is not intricate enough also note that Debussy was notorious for inserting very few pedal indications in his scores, and therefore it is generally left to the pianist's imagination how to create the effect that he had in mind. Mr. Bavouzet was not only flawless in his execution, but he went even further to occasionally give us a glimpse of the water from below. Clever and inventive use of various pedal combinations produced an overall impression of this piece I have seldom heard either live or in a recording. Debussy's next Image, Hommage à Rameau, is a sombre piece that, like his Homage to Haydn, bears only a stylistic resemblance to the honouree's composition technique. Bavouzet's take on this Sarabande was a little faster than we're accustomed to but the ternary form was played almost like a mirror image split right in the middle and thus acted as another glimpse into Bavouzet's mastery of touch. The final section is the technically challenging Mouvement, whose title does not indicate any cue as to the image it wishes to summon except a possible argument. The fast figuration is the central theme of the piece and the rest of the music is built around it. It is, therefore, very important to keep the phrase audible and distinct all times and here, we had a performer who played it as both rhythmically precise and staccato as physically possible producing a coherent rendition while not losing the sight of its impressionistic nature.

Next up was Jean-Efflam Bavouzet's selection of six etudes from Debussy's two books. Before commencing, Mr. Bavouzet graciously spoke with the audience explaining his rationale in selecting which etudes to include in his programs. Very aptly applied, the etudes he had selected were prime examples of pianistic challenges some of which he demonstrated to the audience beforehand. I find lengthy discourses of this sort very helpful even if the audience is well versed on the subject. They give us an understanding of the performer's ideas about the music which enhances the live experience we are about to encounter. Although, I don't agree with him about Debussy's etudes almost being another set of preludes, the pieces do offer a lot musically –very much like Chopin's etudes (to whom Debussy dedicated his). In this part of the program, Mr. Bavouzet's technical capabilities were in full display, whether it be the rapidness of his finger work in 'Pour les degres chromatique', the evenness of his timing in 'Pour les octaves' or his skill of the use of pedals in 'Pour les sonoritees opposees'.

The second half of the recital was reserved for Debussy's Second Book of Preludes, L. 123. This book -perhaps even more than the first, can be viewed as an insight to Debussy's entire musical language. The hushed and enigmatic initial two preludes demand a restrained approach wary of sudden outbursts which can often be tempting for pianists. Mr. Bavouzet took his time during these pieces, shrewdly refraining from raising the tension and then let out a vigorous entry into the Habanera prelude underlying its defying theme. The rest of the set went without a glitch. It is hard to find a fault in his overall performance and unity, but there are a couple of preludes that stood out. In the eight prelude, the Ondine, Jean-Efflam Bavouzet's interpretation danced around the subjects elegantly, playful during the runs in bass notes but serious in the many incarnations of the main theme, all the while maintaining a healthy dose of rubato. The final prelude, Feux d'artifice was another piece in which Mr. Bavouzet's understanding and admiration for Debussy was at its peak. This is an extremely hard music to realize effectively. One of Debussy's arrays into polytonality, the prelude is interspersed into miniscule phrases that act independently on the surface but are, in fact, all connected. These phrases occur continuously everywhere around the keyboard in various keys and registers, and it is the pianist's responsibility to bring all of them to an articulate whole. Mr. Bavouzet's performance gave us a simultaneously lucid and impressionistic reading and by the time the Book came to its ethereal close echoing 'La Marseillaise' the audience was eager to give this wonderful pianist his due praise.

As one friend appropriately put it, Debussy's music is like ballet for the hands. It is simply beautiful to watch a skilled pianist play his music which, apart from all its technical and musical aspects demands utmost elegance and a seamless flow of the wrists. Jean-Efflam Bavouzet's performance in this regard was not only a pleasure to listen to but it was also a delight to watch.

The single encore that Mr. Bavouzet returned to the stage for was the crowd pleaser, Claire De Lune. As much as I admire the piece, I think it sounds a bit out of place when not presented as part of the suite. I, personally, was hoping for 'Le soirs illumines...' a splendid little piece which Jean-Efflam Bavouzet has inserted at the end of his preludes CD. Of course, given his magnificent performance this evening this small reproach is not even a trifle.

Alain Matalon