Other Links
Editorial Board
Editor - Bill Kenny

Deputy Editor - Bob Briggs
Founder - Len Mullenger
Google Site Search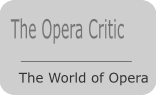 SEEN AND HEARD UK CONCERT REVIEW

Choral Music of the 16th and 20th Centuries: London Concord Singers, Malcolm Cottle, St Michael's Church, Chester Square, London, 15.7.2009 (BBr)


Peter Philips: Beati estis (1613)
Orlandus Lassus: Missa Ad imitationem Vinum bonum and Precatus est Moyses (1582)
Peter Philips: Ave Verum Corpus (1612)
Judith Bingham: The Darkness is no Darkness (1994)
Samuel Sebastian Wesley: Thou wilt keep him in perfect peace
Aulis Sallinen: The Beaufort Scale, op.56 (1984)
Philippe de Monte: Super Flumina Babylonis
William Byrd: Quomodo Cantabimus
Robert Hugill: The Woodward Scale (2003)
Howard Helvey: Three Teasdale Madrigals (2007)
Luigi Dallapiccola: Cori di Michelangelo Buonarotti il Giovine


A very enterprising and musically satisfying piece of programming from this fine choir made this concert a real must–hear event. If it didn't quite reach the heights of perfection this is no reflection on the performers for none of these pieces are easy in execution.
The early works were given with a fine feeling for the style of the music, there were occasional ragged entries but this is simply because so much of this writing is exposed that the occasional slip is to be expected. The choir made a splendid sound in Philip's 8 part music
Beati estis
, and his
Ave Verum Corpus
produced some very rich and satisfying bass sonorities. In Lassus's
Mass
, with the motet in the position usually held by the Credo, there was a wonderful purity of tone in the Kyrie and throughout there was a fine clarity – thanks to Cottle's fine ear – where all the various lines could be heard quite clearly. For me, the highlight of the early works was the performance of Byrd's
Quomodo Cantabimus
, in which the choir was relaxed and simply allow the music to speak for itself. A marvelous moment.
If the 16
th
century works were performed well the later works fared excellently. Here the singers were entirely at home in the various idioms, and we've heard many idioms in the last 100 years of composition. Perhaps Helvey's "madrigals" – they were really partsongs – let the programme down, being too conventional and somewhat banal in their material, but Sallinen's hilarious setting of the
Beaufort Scale
brought some delightful fun to an otherwise serious show. That Robert Hugill's complementary setting of a modern spoof on the Beaufort scale didn't quite work was perhaps because the words were too light and somewhat sarcastic for this most refined of choral composers.
Judith Bingham's
The Darkness is no Darkness
– a fantasy on Samuel Sebastian Wesley's
Thou wilt keep him in perfect peace
, which followed it – is a nocturnal meditation and the choir gave an intense and very beautiful performance. The prize of the evening, however, were the two Dallapiccola
Cori di Michelangelo Buonarotti il Giovine
. These early settings were wholly successful; the first having an open air, almost American feel to it and the second being a real hoot!
My one or two reservations about imprecisions aside, this was a splendid show in a Church which seems built for choral singing, by a choir obviously at one with their conductor.
Bob Briggs