Other Links
Editorial Board
Editor - Bill Kenny

Deputy Editor - Bob Briggs
Founder - Len Mullenger
Google Site Search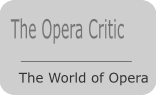 SEEN AND HEARD UK CONCERT REVIEW

Collage-Montage: Pierre-Laurent Aimard (piano), Haffner Wind Ensemble, Kings Place, London, 11.11.2009 (GDn)

'My idea was this: can we play with musical masterpieces in the same way that children play with toys?' Pierre-Laurent Aimard is the first musical director to be appointed to the Aldeburgh Festival from a performing rather than a composing background. He is evidently eager to be seen as a creative force nonetheless. This concert, a restaging of a similar event at the festival earlier this year, demonstrates just how invasive he is prepared to be in his programming to bring the performer's curatorial perspective to the fore. The freedom he exercises over the works performed is exceptional, interruptions are made between movements, and even within movements to interlace related and unrelated musics. And for a finale, he organises a Black Mountain College style 'happening', overlapping individual works in pursuit of unpredictable ends. And whatever else you might want to say about this performance, there is little danger of predictability. 'The whole thing is a game', Aimard tells us 'A game that evokes memories and provokes discoveries'. His implication is that we shouldn't take it too seriously, but he does everything in his power to make sure that he gets some kind of reaction nonetheless.

The evening was divided into four parts, structured along the lines of a classical symphony. Each part consists of a mash-up of various 20th century works (almost all by dead composers who are not in a position to complain) linked by a specific theme. The first part consists of piano works based on the idea of a single repeated note: Ligeti's masterly (and very early) Musica Ricercata movement, the second movement of Schoenberg's Op.19, some Webern and Boulez (Notations), all linked together with cleansing Microkosmos links from Bartók. Whatever his curatorial ambitions, the musical value here is primarily a result of Aimard's superlative performances, especially of the Ligeti and Boulez. It is a good linking theme though, and the surprising stylistic contrasts between, for example Webern and Schoenberg, have deep historical resonances.

Part 2 is entitled 'Melody and Memory', and is based on a more specific and more anachronistic juxtaposition. Aimard's guests, the Haffner Wind Ensemble, each perform a movement from Stockhausen's Tierkreis (a curiously underperformed work in the UK) accompanied by Aimard. And as if their celebrity accompanist was not unusual enough, each movement is interrupted midway though and interpolated with a short Schubert song. It is not an unmitigated success, and neither composer benefits from the juxtaposition. If anything, Schubert's genuine melodic gift only goes to emphasise how Stockhausen's 'rediscovery' of melody in the 1970s was anything but. All beautifully played through, and by performers who are clearly committed to Aimard's idiosyncratic vision.

After the interval we were treated to a 'Hommage to Ligeti' by way of a third movement. The idea here is that the quintet play Ligeti's Ten Pieces (1968) interspersed with piano etudes by Aimard. The stylistic disjunction between 1960s Ligeti and 1980s/90s Ligeti was perhaps the most surprising revelation of the entire programme, but a chance to hear either is to be cherished, it was just a shame that we were only offered two etudes – Zauberlehrling and Touches Bloques, both well up to Aimard's unmatched standards and both over far too soon. The Ligeti homage concluded with an arrangement of Poème symphonique with the metronomes replaced with the performers on claves, a feat of performing discipline, but even with the best will in the world, little more than a gimmick.


The last part, which was enigmatically titled 'Scherzo Brilliante', consisted of Aimard and the quintet performing a number of mostly 20th century solo works from different places in the auditorium and with liberal overlaps. The composers represented were Berio, Elliot Carter, Richard Stroud (b. 1982), Boulez, Francisco Mignone (1897-1986), Jolivet and J.S. Bach. As with the programme as a whole, this finale was structured according to its own logic rather than the logic of the constituent works. It progressed from solos and duets between instruments and works to a grand finale in which all played together. Aimard's contributions were further movements from Boulez' early Notations, two of which appeared in Part 1. The wind players held their own magnificently, both individually and in combination (their reading of Ligeti's phenomenally difficult 10 Pieces in Part 3 was as close to perfect as I have heard), yet this finale was dominated by Aimard, whose muscular yet glowingly resonant readings of the Boulez would be difficult to upstage in any situation.


All in all, this was a performance that achieved exactly what it set out to do; it demonstrated to us London audiences that new and interesting things are happening on the Suffolk coast. Aimard the music director/curator remains in the shadow of Aimard the pianist of course, a situation that seems unlikely to change in the near future. His laissez-faire approach to so much of this music is licensed by deep personal connections between himself and the composers, most of whom he has collaborated with many times. That said, it would be hard to imagine Aimard, or indeed anybody else, taking such liberties with Stockhausen's music if he were still alive. But even with his invasive editing tactics, Aimard gives this project artistic integrity through his evident respect for the works, which comes though in every aspect of the performance. But the respect is not equal, and Aimard's veneration of Ligeti, while both justified and proper, highlights a lack of similar veneration for the other composers. An idiosyncratic presentation then, by an idiosyncratic performer, guaranteed to stimulate, frustrate and intrigue in equal measure. Don't let it get it get under your skin though. After all, it's only a game.


Gavin Dixon