Other Links
Editorial Board
Google Site Search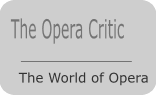 SEEN AND HEARD INTERNATIONAL FESTIVAL REVIEW

Quatuor Ébène Festival Gauting: Quatuor Ébène, Bosco Community Center, Gauting (by Munich) 29/30.09 & 01.10.2008 (JFL)

Mozart, Divertimento in D, K136
Brahms, String Quartet No.1, op.51/1
Debussy, Dances pour harpe
Caplet, String Quartet
Various Jazz pieces


Among string quartet aficionados, the Quatuor Ébène may have garnered world wide renown with their concerts (not the least their Salzburg Festival debut) and CD releases, but they stay faithful to a little suburb in the south of Munich, which faithfully adores 'their quartet', providing them with a home away from home. The little town is Gauting, my only association with which has been a strict regimen of orthodontistry I received there as a wee lad. Now, with my malocclusions largely taken care of, I returned by chance, nearly 20 years later, for a mini-festival of the Ébène in three concerts on three consecutive nights.

Their relationship to Gauting stems back from the Ébène's 2004 ARD Competition performance, which endeared chamber music lovers in the greater Munich region in a way no other artist has done since or in many years before. The combination of the quartet's members' love for being around 'good people' and the ARD competition organizer happening to be married to a local impresario (good people, both), led to this happy, mutual, and familial arrangement – further cemented when the quartet squeezed in a concert and Q&A for first and second graders at the local grade school, the morning before their third concert. A whole town has been turned into Ébène-groupies, which isn't just comforting for the four young Frenchmen, but also allows them to experiment with new programs before taking them out into the possibly less favorably (pre)disposed, neutral world of concertizing.

I wasn't present on Monday, September 29th, when a short documentary film about the quartet was premiered by its director, Christoph Brech – after which Pierre Colombet, Gabriel le Magadure (violins), Mathieu Herzog (viola), and Raphael Martin (cello) played two staples from their repertoire: the Debussy quartet and Haydn op.74/3.

Tuesday was "Classical Day" with Mozart's Divertimento in D-major K136 and Brahms' op.51/1 in the first half and Debussy's Dances pour harpe and Andre Leon Caplet's Conte fantastique in the second, thanks to the stunning Isabelle Moretti's (a 1983 ARD prize winner) participation. The Mozart was played for great dynamic contrast, the voices exactingly delineated, but not the last word in accuracy. The Mozartean smile was a little tight-lipped, but the quick pulse of the Allegro, the Andante's unsentimental beauty, and the aggressive, no holds barred finale (Presto) delighted all the same.

Brahms' op.51/1 is a quartet I cannot seem to escape, as if I was condemned to review two performances or recordings for every one time I utter reservations about the work. Why do so many quartets pick such an unthankful piece? If it isn't love (hard to imagine), is it the thrill of the challenge to milk musical sense from this all-too driven, ever-determined composition? In any case, the Ébène played it even rawer than the Mozart, holding it together only by sheer determination, audacity, and youthful romanticism – perhaps more of the latter than Brahms had left at 40, when he finished his op.51 quartets in 1873. In any case, the performance wasn't the best case for either the composer's troubled work or the performers' abilities.

Pleasant enough as the artful monotony of the Debussy and Moretti's adroit playing therein were, A.L.Caplet's 'soundtrack' to Edgar Allen Poe's "Masque of the Red Death" was the evening's highlight. Dark and evocative, with false starts and premature climaxes, it depicts the colors of the rooms through which Poe's festivity crowd meanders before having the mood quite ruined by Death itself, who crashes the party as a stranger wearing a red mask.

The musical depiction becomes – literally and metaphorically – a high wire act, extraordinarily gripping and intense, dominated by what must be an extremely thankful if difficult (and at any rate enormously pleasant and interesting to listen to) harp part. When the harp tolls the midnight bells, the mood is eerie, not to say creepy. And the dark, deathly ending was more satisfying even than the transcription of the encored Ravel Pavane which showed off Gabriel le Magadure's rich tone particularly well.

Wednesday was the Jazz evening, and the suburban crowd turned out in numbers again, at the hopelessly sold out Bosco Community Center. Jazz by classical musicians (and vice versa) can be a sticky wicket, in part because the overlap between the fans of both musics is greatly overestimated and because the respective fans don't necessarily like forceful attempts of conversion by those who think that only ignorance keeps Jazz and Classical lovers from appreciating the other's musical preference. (Friedrich Gulda had a knack for offending classical audiences with highly unappreciated Jazz interludes and boring jazz audiences to angry tears when forcing Waldstein sonatas down their throat.)

The audience problem was solved here, because the attendees knew what they were in for and because they had chosen to attend specifically for their love of the quartet. The setting remains tricky, because a jazz concert in the confines of a classical concert setup feels restrained. It can be made to work with a predominantly 'classical audience' as present in Gauting, but to get authentic jazz flavor, the Ébène should consider the surroundings of a jazz club – assuming they seriously want to pursue the Jazz-avenue. For one, this would enable playing several sets, instead of 90 minutes straight through.

There's something cute about seeing a silver haired crowd frenetically cheer a transcription of the Pulp Fiction soundtrack – but do so within the strict limits of what the modern 'classical concert code' allows. I always have to think of a terribly straight-laced, bourgeois movie-character who, encouraged to "loosen up", feels like a giddy rebel after jay-walking over a deserted street. And in this case I wondered how the crowd would have reacted, if they didn't give the Quatuor Ébène so much loving, charitable credit. They might have objected to the corny sound effects from the mixing table (lapping water, film projector noise, DJ simulations), or the unsatisfactory amplification and excess of added, indiscriminate reverb.

That amplification was necessary in the first place was due to the all-Jazz program coming with drums, courtesy Richard Héry. But instead of trying to use amplification merely to help the quartet sound as it does when it gives its ever popular un-plugged Jazz encores after all-classical performances, it was Pop-ified. Astor Piazzola's Libertango or Wayne Shorter's Footprints were like distorted replicas of the string quartet original beneath it.

Film music and jazz classics (Baghdad Café, Miles Davis' So What?, Chick Corea's Spain, Smile from Chaplin's "Modern Times") alternated and entertained. The face-off between Raphael Martin's cello and Héry's drums in Nothing Personal (Brad Mehldau) – each trying to play something the other couldn't possibly repeat on his instrument, and then pulling it off, anyway – was hilarious. As was, albeit in a painful way, the agonizingly un-rhythmic clap-along from the audience. (From a people that had once so perfected the high art of coordinated goose-stepping, I might have expected a little more in a simple one-two, one-two rhythm.)

During the encores after this program filled with all their usual encores, the quartet surprised with a vocal performance of Disney's Snow White (who knew that second violinist Gabriel le Magadure had such a terrific pop-tenor voice?) and an adaptation of Springsteen's Philadelphia where Mathieu Herzog showed off his honeyed baritone. The audience excitedly listened, lapped it up, loved it.
Jens F. Laurson