Other Links
Editorial Board
Editor - Bill Kenny
London Editor-Melanie Eskenazi
Founder - Len Mullenger
Google Site Search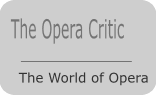 Price Comparison Web Site
SEEN AND HEARD FILM AND CONCERT REVIEW
Karim's Journey : Film, talk and recital, Christopher Nupen and Karim Said, Barbican Cinema, London. 1. 5.2008 (AO)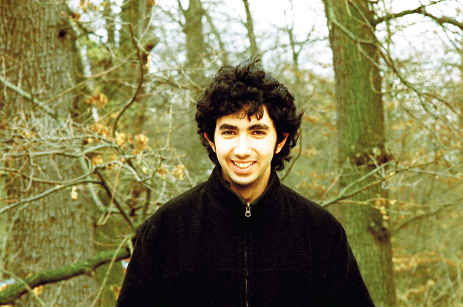 Karim Said

What makes a person a musician ? What is so exciting about classical music that inspires someone from an early age ? Such are the questions posed by Christopher Nupen's films. His latest film, Karim's Journey, screened for the very first time at the Barbican, is brave indeed for Karim Said is completely unknown, and no-one can predict where his journey will lead. Nupen knew Jacqueline du Pré from the age of 15, and started filming Pinchas Zuckerman when he was 19, but by then they were already fairly well established. But whatever it is that "makes" a musician starts much earlier and this film isn't about a big name star and makes no claims whatsoever for its subject. That's far more interesting because it's about the very process through which a person develops. Music may be the medium through which Karim Said finds himself, but this is a human interest story with far wider implications than "just" music. It should be shown everywhere because it's so inspiring.

Karim's journey could be anyone's journey, yet what makes this film so enjoyable is that he's such an engaging, unassuming personality. This isn't anything to do with film. Most of the audience at this first public viewing were his friends. You could tell by the squeals of recognition when someone's face appeared on screen. Later I spoke to people of different ages who have known him for years. "He really is like that", they all assured me, what comes over on film is totally real. That in itself is quite an achievement these days when films are manipulated for dramatic effect. Yet what's particularly striking here is the absence of cynicism : there's no faking at all. Over two hundred hours were shot but the editing was aimed to show things as they happened, not to create an artificial story. Nupen's purpose, after all, wasn't to make "good TV" but to genuinely follow his subject as his life unfolds. So Karim doesn't win first prize in every competition, and he isn't filmed with famous stars. Daniel Barenboim, his mentor, only appears in passing. In fact, when he fails one audition, Karim candidly admits he forgot where he was and started to improvise, "like a jazzman". It's a casual observation that he didn't mean much by, but to the musically aware it speaks volumes. Good music comes from the heart not merely from following the notes.

Nupen was visiting Barenboim at a session with the West-East Orchestra Foundation in Weimar when Karim was just 7 and, being a pianist, not part of the regular orchestra. Yet when he played, Nupen was struck by how naturally intuitive he sounded. Later, Barenboim leaned over and whispered, "He can already play what cannot be taught". That's why Karim is interesting. He's definitely not another production line prodigy, all flash and spectacle. What's fascinating is how he thinks and feels. His musicality grows from deep roots in his psyche, and it's still expanding.

Thus we see Karim's first teacher, and his family. Karim's mother is far more nervous in front of the camera than anyone noticed at the time, as the film reveals tiny, imperceptible signs of insecurity. But that's exactly why she's so remarkable : this is an extremely sincere woman who knows that love means letting a child grow in his own way. She's full of insight. This film could teach a lot about parenthood! Whatever he may eventually do with his life, Karim's basic grounding will stand him in good stead. Whether he becomes famous or not, his mother hopes he'll remain "modest", so he won't be distracted by false values. Again, that's relevant for music education, because no musician is more important than the music he makes.

Also revealing is the footage shot in the Purcell School in Hertfordshire, where Karim became a boarder. All the students are gifted or they wouldn't be there, yet they all interact so well. It's interesting to watch Karim conduct, because conducting is far more demanding than most people realise. It requires a deep understanding in terms of both music and of people skills. Although Karim plays, composes and likes jazz, his ability to inspire an orchestra of his peers indicates something quite special. Even if he doesn't end up in music, he'll have an impact on people around him. That's another reason why this film has wider potential beyond music circles : everyone can learn about motivation and relationships through the example of an orchestra.

When Nupen's earlier films were first screened on television many years ago, few realised just how big the audience for classical music might be. Viewing figures shot up after each screening. The Jacqueline du Pré films became the most popular classical music features ever made, bring thousands of people to the genre who might never, otherwise, even have thought such that music could be so much fun. These days the potential is perhaps even greater, because people all over the world have access to TV and DVD. The market in places like China, India and the Middle East is probably huge, and of course there are many people in the west who are, for various reasons, alienated from mainstream, establishment culture. Such audiences aren't fixated on conventional attitudes to classical music and are potentially more likely to respond to films like this which show the human face behind the genre. They can go on to listen to more, but it's films like this which can inspire them in the first place. The BBC will be showing a retrospective of Nupen films this summer on BBC4. Let's hope they market them well so they reach beyond the traditional white, "educated" middle class. Anyone can respond to classical music when it's presented like this.

Twice, the film credits referred to this as a film "by Christopher Nupen and Karim Said". Why, I wondered, as Karim doesn't film, edit or direct? Then I realised that he's so much part of the spirit of the film that it wouldn't nearly have been as good without him. He personifies the excitement people can feel about music, and makes musicianship interesting. After the film, Karim played a short recital. I'm deliberately not "reviewing" it, good as it was, because there's no benefit in putting unnecessary pressure on him at this stage in his career. Whatever he may go on to do however, he's already made a contribution to music through this film. He may not have had any inkling of what he was doing when he agreed to being filmed, but the results are definitely worthwhile. Karim's Journey shows what goes into making a musician, and why music an be so exciting. It's valuable as a teaching aid, but perhaps even more valuable because it can inspire and motivate anyone, musical or not. This is, fundamentally, more than a music film: it's a human story.


Anne Ozorio

Picture © Allegro Films

Ba
ck to Top
Cumulative Index Page